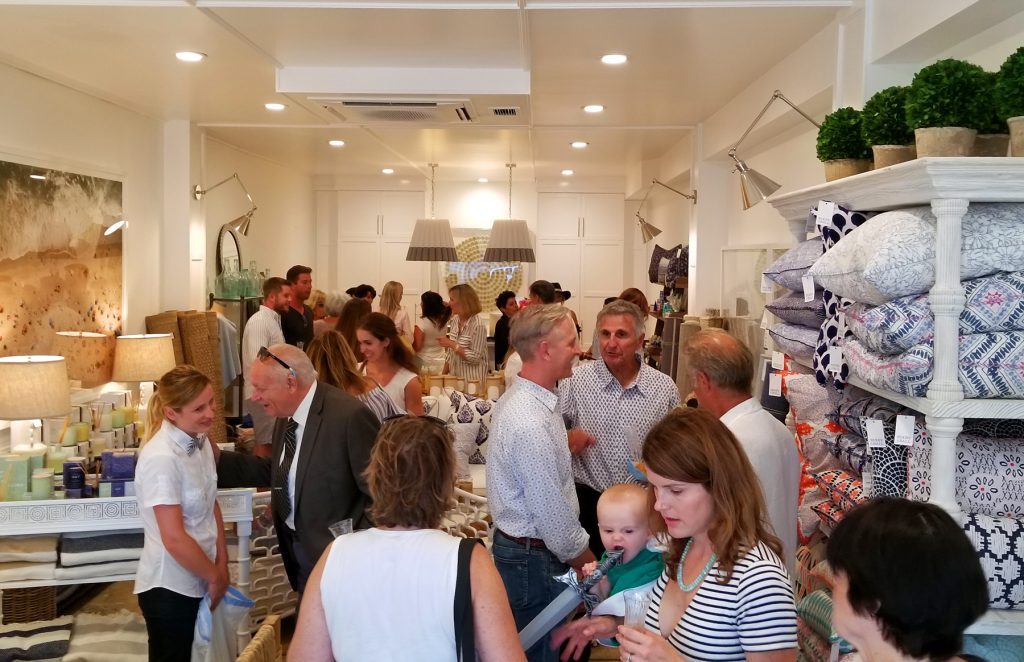 Bixby & Ball at Lido Marina Village opened in grand style last Sunday with a festive party featuring champagne, lobster rolls, oysters, and a three-piece steel drum band.
Attendees packed the compact store to chat with the store staff and browse an array of distinctive products including unique home décor and accessories, furniture, antiques, artwork, designer bedding and pillows, jewelry, bath and body products, and other items with a coastal feel and motif.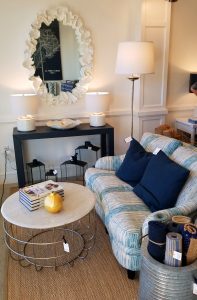 "I've always envisioned opening another location at some point – and after seven years in San Diego, the timing finally felt right to take the brand to the next level with a second store," said Betsy Bracken, founder and owner of Bixby & Ball. "Orange County seemed like the natural next step to me, and it allows us to get to know and become part of an entirely new community. Lido offers a charming and quaint shopping experience on the harbor that is very much fitting with our coastal aesthetic. We're thrilled to be here!"
Founded in 2010, Bixby & Ball made its debut in the heart of Solana Beach. Housed in a historical cottage (the first house ever built on Cedros Ave. in the 1920s), the flagship store has grown to become a favorite shopping destination.
In addition to the products offered in-store (and online), Bixby & Ball also offers in-home styling and design services.
The new store is located at 3424 Via Lido, #103. Visit bixbyandball.com to learn more.