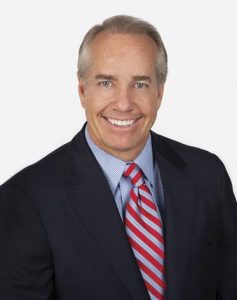 The Newport Beach Board of Realtors has named Steve High, president and partner of Villa Real Estate, as Realtor of the Year for 2017.
This award is presented to a Newport Beach Association Realtor for exemplary efforts in improving and supporting the Realtor organization, the real estate profession and their community. 
High has been one of the most influential professionals in coastal Orange County's luxury real estate market for the past two decades, having played an integral role in establishing and leading the area's most prominent brokerages and in setting new standards of excellence and success for the industry.
He has served in executive positions and co-founded multiple luxury brokerage firms, including Villa Real Estate in 2013.
Due to his extraordinary knowledge of the coastal communities within Orange County – and successful transactions representing more than $1 billion in luxury real estate – High has also forged a reputation as an agent of choice for buyers and sellers seeking exceptional luxury properties from Newport Beach to Dana Point.
Established in 2013, Villa Real Estate is Orange County's leading luxury real estate team specializing in the region's coastal communities. The firm has 150 agents and four offices with locations in Laguna Beach, the Balboa Peninsula, Corona del Mar, and the company's headquarters in Newport Beach.
For more information, visit villarealestate.com.