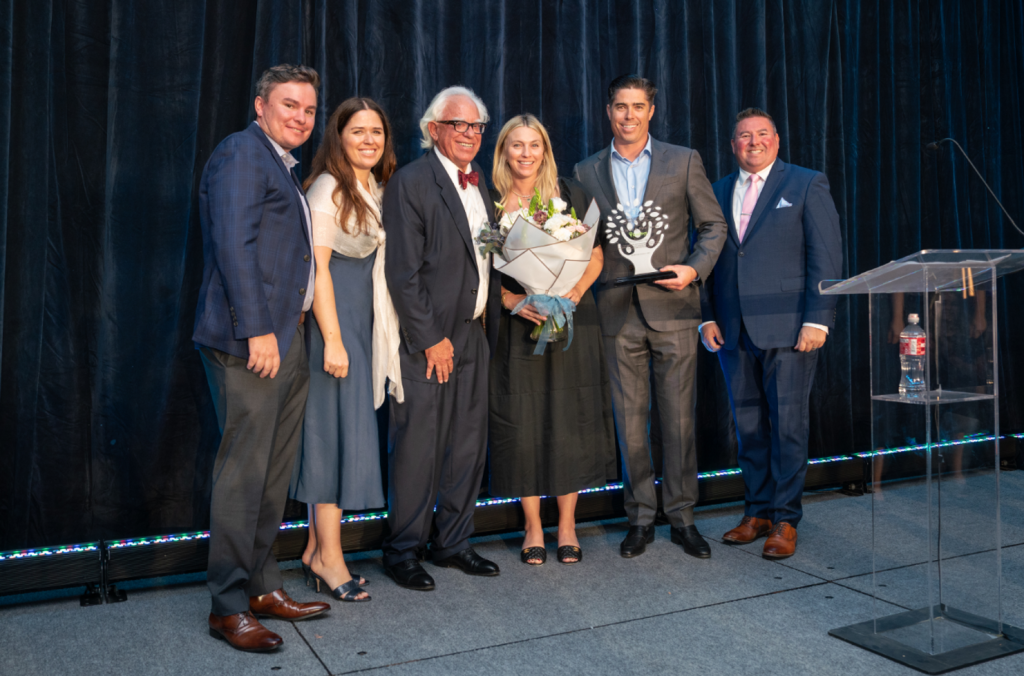 The Boys & Girls Clubs of Central Orange Coast hosted its annual "Be Great" Gala on October 7 at VEA Newport Beach to celebrate the Club's 2023 accomplishments.
More than 350 attendees, including distinguished Orange County community leaders and philanthropists, helped raise more than $600,000, a record amount for the organization. Proceeds will allow Boys and Girls Club of Central OC to expand its reach and continue to serve 10,000 Orange County youth annually through its enriching programs and valuable mentorship.
During the gala, the Club presented the DreamMaker and Corporate Champion Awards to those who have helped significantly impact youth in the community.
The David A. Pyle Family of Newport Beach and One Root Foundation received the DreamMaker Award for their continued commitment to empowering youth.
The Pyle Family has been involved with the Club for more than 25 years and traces back to when their boys first attended the Costa Mesa Club and actively participated in the Club's sports programs.
Since then, the Pyle Family has continued to support BGC of Central OC and the Costa Mesa Club. They have played a vital role in piloting and operating High School Equivalency (HSE) – a nonprofit that empowers parents to get a degree and improve their family's financial situation through stronger employment opportunities. BGC of Central OC partners with HSE to deliver this program to its Santa Ana location, which has a significant impact on the families of Club youth.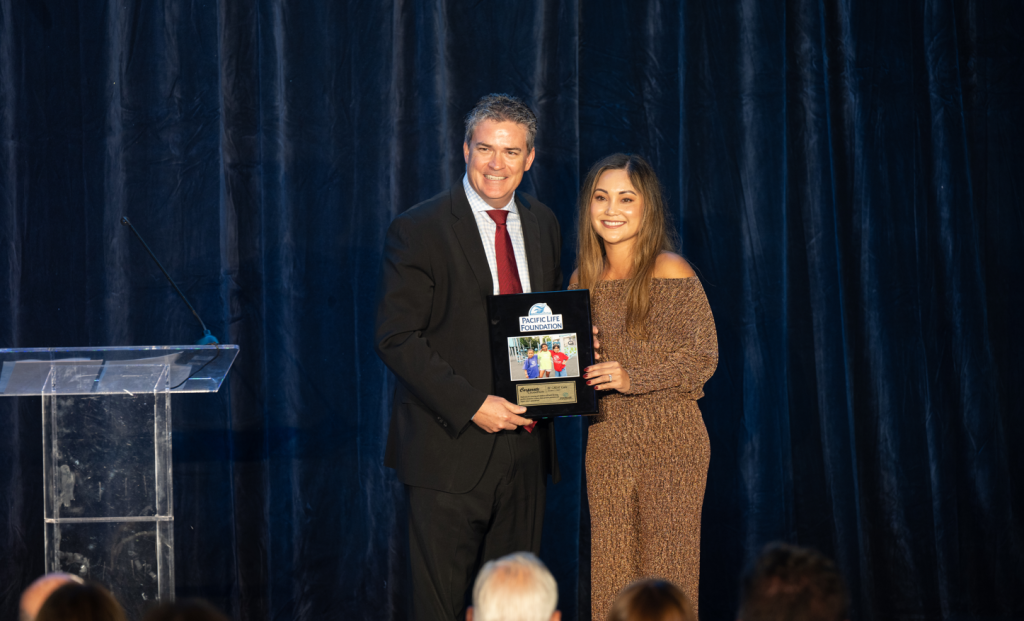 The Newport Beach-based Pacific Life Foundation received the Club's Corporate Champion Award for embodying the spirit of the True-Blue Ambassador. Their commitment to the Club is evident through their donations that help support the Club's College Bound program and contribute to Club innovations, such as a new playground at the Boys & Girls Club of Santa Ana.
The foundation also recognizes the importance of collective impact and corporate social responsibility by actively donating volunteer hours for the Club's Thanksgiving dinners, Winter Wonderland, and College Bound interview process.
"We would like to thank The David A. Pyle Family, One Root Foundation and Pacific Life Foundation for their constant support to the Club and for their unwavering commitment to empowering underprivileged youth, allowing them to unlock their greatest potential," said Robert Santana, CEO of Boys & Girls Clubs of Central Orange Coast. "As we look to the year ahead, we know these two supporters stand beside us and our mission as we invest in the next generation and help them achieve greatness."
As BGC of Central OC steps into 2024, it aims to heavily address the workforce development gap, expand mentorship, and influence the lives of young people by leveraging its recent merger with Youth Employment Service (YES). Announced in September, the merger allows the Club to enhance young individual's professional soft skills and career opportunities beyond graduation with YES Workforce Development programming and support Orange County employers with highly qualified entry-level candidates through YES Workforce Solutions.
Since its founding, the Boys & Girls Clubs of Central Orange Coast has been a cornerstone of the Newport Beach, Costa Mesa, Irvine, Orange and Santa Ana communities. The Clubs have provided strategic programming, safe space, and quality mentoring to more than 100,000 youth since the first Club in Costa Mesa opened in 1941. For more information, visit www.boysandgirlsclub.com.