Moti Ferder Appointed to the National Council for the American Film Institute
Lugano Diamonds' President and Design Director, Moti Ferder, has been appointed a Founding Member of the National Council for the American Film Institute.  Ferder will serve alongside an exclusive group of filmmakers, business leaders and distinguished philanthropists from across the country to provide advocacy to the non-profit organization, created in the White House Rose Garden in 1965, to recognize the art and artists of American filmmaking next to the great American accomplishments in music, theater, dance, and the visual arts.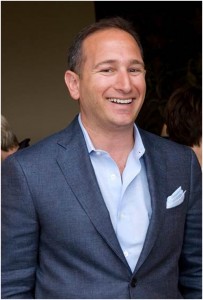 "We are excited to announce Moti Ferder as a Founding Member of the National Council," said Tom West, Chief Advancement Officer for the American Film Institute. "Moti brings the unique blend of artist, business strategist, and philanthropist to the table. His leadership, deep investment of time and support for charitable causes and passion for the art of film is a tremendous asset to our organization."
Ferder's strong community involvement has helped raise millions of dollars for many charitable groups throughout Southern California. Lugano has partnered with leading philanthropic organizations, including Beckstrand Cancer Foundation, Juvenile Diabetes Research Foundation, Segerstrom Center for the Performing Arts and the National Charity League, among others.
"It is a privilege to be invited to serve on the National Council and support the motion picture community," said Ferder. "I have great respect for filmmakers and their craft. Designing jewelry is an art form in itself, and like a timeless classic movie, it has the power to live on for generations."
National Council Members participate in annual events and programs that promote an ideal for the art form and its importance to America.  For more information, visit www.afi.com.
Born in Israel and the son of a rough diamond trader, Ferder knew early on that he would be in the diamond business. At just 18 years old, and before becoming both a master diamond cutter and Gemologist, Moti served in the army as an officer overseeing 400 soldiers.
Upon completing his military service, Moti went on to travel the world, gaining knowledge of the diamond business and creating contacts that have established Lugano Diamonds as one of the world's leading cutting and wholesale companies.
In 2005, Lugano Diamonds developed its private jewelry line and opened a retail location in Newport Beach.
 Rim Hospitality Adds VPs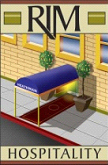 Newport Beach-based Rim Hospitality, one of the leading hotel management companies in North America, has announced that Tony Bruno and Al Ferrone have joined the company as vice president of special projects and vice president of food and beverage, respectively.
Both Bruno and Ferrone bring a wealth of industry experience to their new positions with Rim Hospitality.
Bruno's nearly 25 years of experience in Anaheim's hospitality industry will be instrumental as he embarks on strategic planning for unique assets and independent properties in the growing Rim Hospitality portfolio.
Ferrone will be responsible for developing restaurant concepts; overseeing  training, menu planning and purchasing programs; creating special promotions; executing strategic marketing concepts; and managing the overall food and beverage operations for multiple Rim Hospitality properties.
"We're thrilled that the opportunities afforded by our developing portfolio of properties have lured a high-caliber professional like Tony Bruno out of retirement," stated Russ Cox, chief operating officer of Rim Hospitality. "Tony's impressive track record in developing teams, programs and relationships will be a valuable resource to Rim Hospitality as we continue to provide hotels and resorts with the necessary means to create unique and memorable guest experiences."
"We are also delighted to welcome Al Ferrone, who brings more than 30 years of both hospitality and food and beverage industry experience to the team," added Cox. "His deep, innovative and results-driven food and beverage operations experience coupled with his commitment to excellence makes him the ideal candidate to lead this department within Rim Hospitality."
Formed in 1983 and headquartered in Newport Beach, Rim Hospitality is one of the top hotel management companies in the U.S. and Canada. Representing full-service, select-service, resort and notable independent boutique hotels such as Hotel Erwin and Hotel Angeleno, Rim Hospitality counts nearly 100 properties―representing more than 12,000 guest rooms―in its portfolio and is a preferred management company for Marriott, Starwood, Hilton and Hyatt.