"It's not the years in your life that count. It's the life in your years." – Abraham Lincoln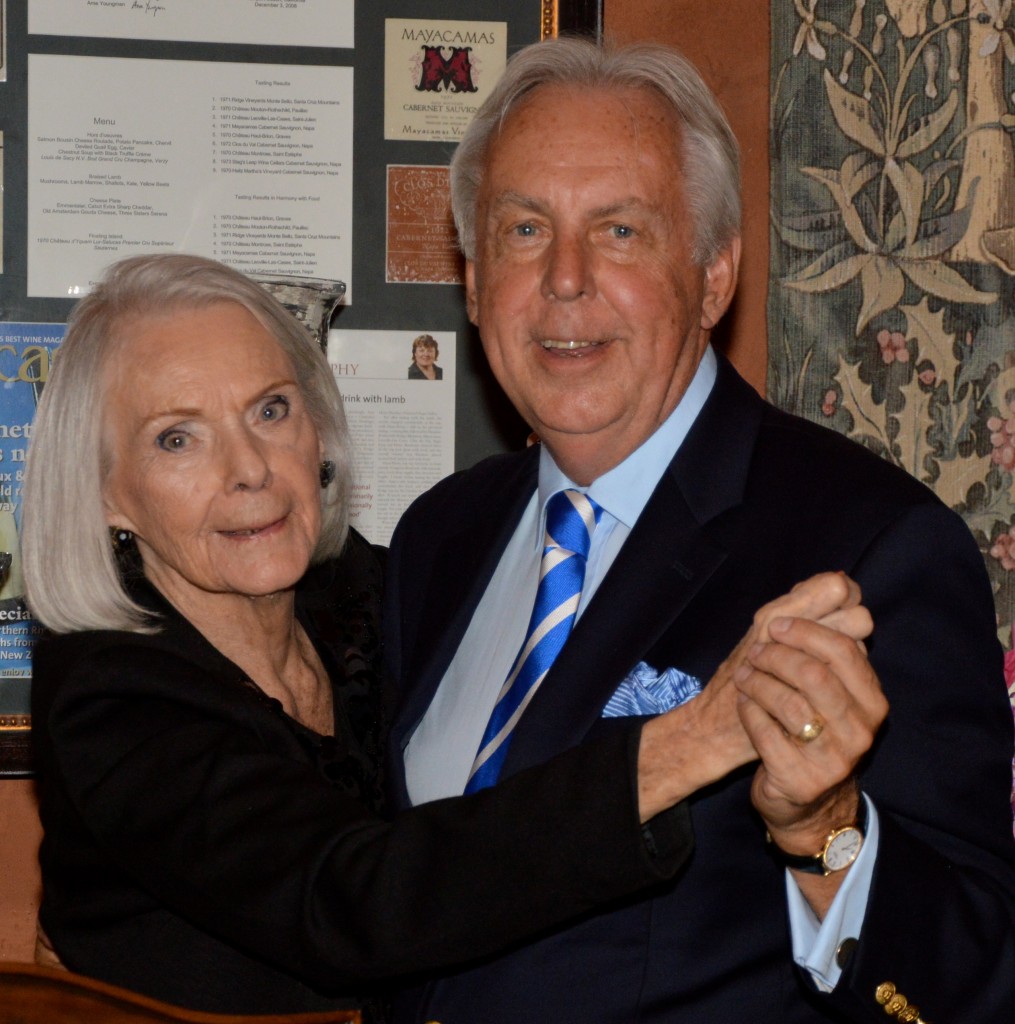 One of the items on my 'bucket list' is to age gracefully, and the older I get, the more I respect how much checking that one off the list is going to take. But this past Friday evening, I garnered some inspiration as I arrived at the Pacific Club to join in the birthday celebration of my friend Gary's beautiful mother, Zosia Dembowski, who turned 100 years young on March 15.
I know it's not polite to discuss a woman's age, especially one who possesses such dignity and grace, but I think it is fair to say that when I first met Zosia, I would have sworn she was not a day over 70, much less in her late 90's. To be able to attend her 100th was a special treat and I must say she handled all the attention with aplomb.
Celebrating someone's century on earth is no small fete, and I have to give it to Gary and his wife Debbie, who left no detail overlooked. Zosia now resides with them in Newport Coast so it was a little tricky keeping things under wraps but the evening was a surprise to Zosia, and as she walked in to the room on Gary's arm, a duo played cool jazz in the corner, everyone had a drink in hand and the atmosphere was cozy and comfortable yet elegant, just like the woman we were there to celebrate.
As we settled in for a delicious dinner, a Frank Sinatra-style entertainer regaled us with golden oldies, many of the songs Gary and Debbie knew had special meaning to Zosia. I couldn't help but wonder what memories those songs brought up for her. If I ever live to be 100, I know it will be the music of my life that will bring the memories flooding back.
What did Zosia experience in her long life? For starters, the year she was born, Ford had just developed the first assembly line – guess what her first car was when she was old enough to drive?
In 1914, World War I began, Zosia would turn 26 by the time World War II broke out in 1939. In 1954, she witnessed racial segregation begin to unravel. Zosia learned that Kennedy was assassinated two weeks after my own birthday when she would have then been my age today. There were more wars, marriage, children, life charged on. Through it all, Zosia appears to have a resilience that only someone who has lived this long can claim.
One of the things one immediately notices about Zosia are her bright crystal blue eyes that speak volumes of wisdom. The wisdom that comes from 10 decades of witnessing the good, the bad, the beautiful, the unthinkable, good times and a life well lived.
When asked to secret to her longevity, Zosia cast her gorgeous blue eyes around the room of friends and family celebrating with her and said in her unwavering, gentle voice, "I never think about how old I am, I just live my life and use Pond's cold cream."
Word to the wise.
Lynn Selich is the founder and editor-in-chief of OCSocialScene.com, an online magazine devoted to covering the philanthropic events and non-profit organizations throughout Orange County. Reach her at [email protected]