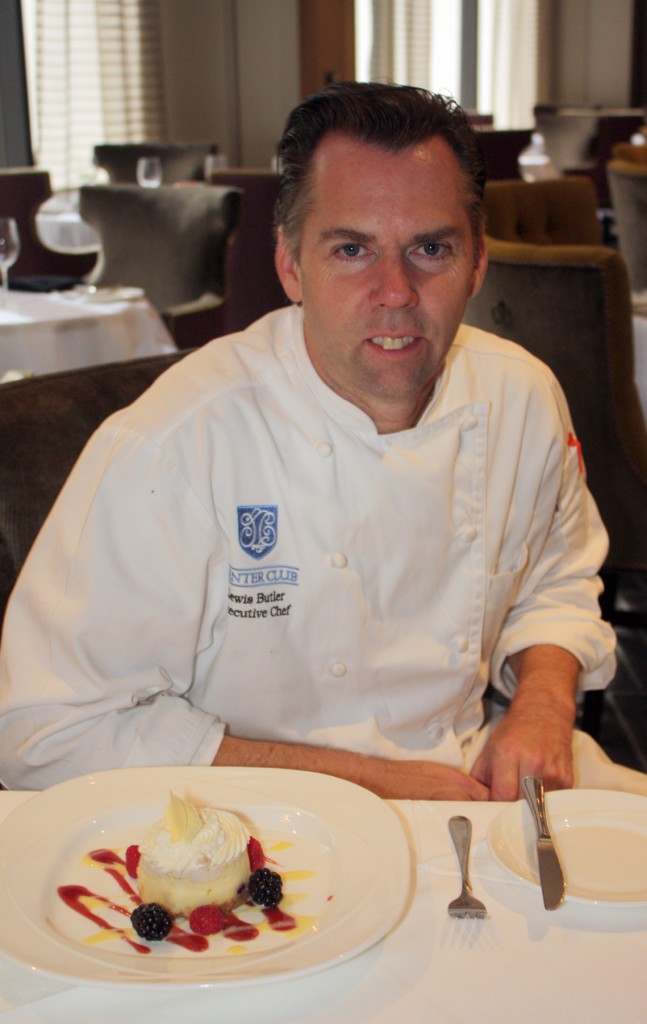 I've been to the Center Club (adjacent to Segerstrom Center for the Arts) several times as a dinner guest of a member. It's a beautiful setting and the food fabulous, but a bit too formal for my tastes.
That formality may be a thing of the past, because the Center Club has undergone a dramatic transformation. The formal dining room is still there, but it's the new E-Lounge that's getting attention.
Geared toward attracting a younger yet affluent crowd, the E-Lounge features a 55" flat-screen television and tablet chairs designed for laptop support with power outlets, a media room with 103" plasma screen and modular seating, bar and lounge with a barista and craft beers on tap, integrated iPads, and gastro-pub-inspired food, an outdoor terrace, power board room, and other modern touches.
I toured the new lounge and was impressed with the overall trendy look and feel—far different than the old Center Club.
Overseeing the cuisine in both the E-Lounge and the dining room is Executive Chef Lewis Butler, who began his career in Canada at the Four Seasons Hotel Ottawa before shifting to the Four Seasons Vancouver.
In 1997, Butler came to the U.S. as executive sous chef at the Four Seasons in Atlanta, Georgia. In 2000, he found his way to the Los Angeles Four Seasons, where he planned and executed menus for Oscar parties, movie premiers and celebrity weddings.
In March 2004, Butler shifted to the world class Rancho Bernardo Inn as executive chef. Two years later, he worked with Wolfgang Puck before coming to Orange County as Executive Chef of Surf & Sand Resort in Laguna Beach. Two years ago, Butler became Executive Chef at the Center Club.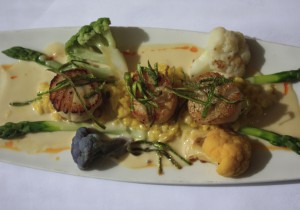 "Chef Lewis has a signature burger that's an espresso-rubbed patty topped with pork belly," Center Club GM Shahin Vosough told me while I was sampling the menu. "It's amazing—it's a meal. He also does a great scallops and risotto dish. It's hard to make a bad dish when you start with two great ingredients."
"I always look to see what's in season and plan my menu. Living in California, we can get so many good items all the time," says Chef Lewis.
Chef Lewis revealed that he owns dozens of cookbooks and is always pouring through them and experimenting with recipes. He also visits the websites of various resorts and upscale restaurants to see what dishes they're adding to their menus.
Vosough was right when he told me he's never had a bad meal at the Center Club. Everything I tried, from the John Dory special to the hot-out-of-the-oven popovers (highly addicting) to the home made dessert was perfect. In fact, while I was there, several patrons approached Chef Lewis and told them how much they enjoyed their meal.
The Center Club is not open to the public, but with a large portion of their members hailing from Newport Beach, chances are you can accompany a member buddy to the new Center Club. Better still—join the club as a member and use the facilities as often as you want.
For more information on the Center Club, call 657-205-8655