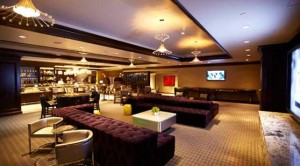 Are you a nonprofit organization looking for event space? The Center Club wants you.
Now through Dec. 1, nonprofit organizations that book an event may qualify for a waived venue fee as well as a ten percent discount off food and non-alcoholic beverages.
This is an effort by the Center Club, which is adjacent to Segerstrom Center and has numerous Newport Beach clientele, to help promote the work of local organizations striving to enhance the community.
Center Club wants to give back in a meaningful way, and by offering discounts to local non-profit organizations, Center Club can get to know organizations that are making a difference in the community.
"Being at the center of business and leadership development, we at Center Club realize how influential the happenings are within our walls. We want to provide our members with the opportunity to better know the community, and likewise for the community to better know us," says Club Manager Shahin Vosough. "This endeavor will allow us to reach out and get more involved in local causes."
To get more information visit www.clubcorp.com/Clubs/Center-Club.
To inquire about event space, please reach out to Shahin Vosough at [email protected], or at (714) 662-3414.
Qualifying organizations must have 501(c)3 status and a federal tax ID, and must book an event at the Club by Dec. 1, 2014.
About Center Club: Located on the garden level of the Center Tower, the Club is adjacent to the Segerstrom Center for the Arts and is a members-only private business and social club that offers a variety of speaker programs, special events, pre-theater dinner on performance nights, outings and children's events.