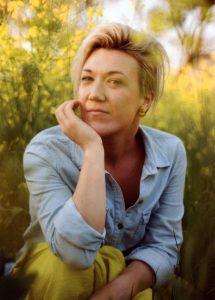 Global Genes may sound like a designer clothing line or a way to trace your ancestors, but it's actually one of the leading rare disease patient advocacy organizations in the world.
The Global Genes organization started 10 years ago with a handful of rare disease parent advocates and foundations, and has grown to represent over 500 global organizations with one common mission: to eliminate the challenges of rare disease.
Global Genes builds awareness, educates the global community, and provides critical connections and resources that equip advocates to become activists for their disease.
Collectively, rare diseases are not rare. They're everywhere. According to Global Genes, rare diseases affect one in 10 Americans, 30 million people in the United States, and 350 million people globally. 
Over 7,000 distinct rare diseases exist; approximately 80 percent are caused by faulty genes. The National Institutes of Health estimates that 50 percent of people affected by rare diseases are children, making rare diseases one of the most deadly and debilitating for children worldwide.
That's why more than 800 rare disease patients and advocates from around the globe will gather at Hotel Irvine on October 3-4 for Global Genes 7th Annual RARE Patient Advocacy Summit. The Summit is the largest educational event for rare disease patients and advocates worldwide. Offering five specialized learning tracks and led by more than 100 rare disease experts, the event equips and activates those affected by rare disease.
TEDx presenter, speaker, trainer, and the author of the Outstanding Book of the Year Award 2015 IPPY New York, "Super Power Baby Project," Rachel Callander, is the Keynote Speaker for the Summit. FOX11 and Good Day LA's morning reporter, meteorologist, and rare disease ambassador, Maria Quiban, will host the Thursday night RARE Champion of Hope Award celebration. Quiban is a passionate advocate who, after losing her husband to an 18-month long battle with Glioblastoma, a rare brain cancer, in 2015, became a champion for caregivers.
More than 100 speakers are expected for the 7th Annual RARE Patient Advocacy Summit. The agenda features multiple learning tracks and educational sessions to help attendees navigate the complex world of rare disease.
One of the Global Genes staff members helping to facilitate the summit is Senior Director for Patient Engagement Meredith Cagle of Newport Beach. Her Patient Engagement team takes a lead in creating the Summit agenda and identifying speakers such as Seth Rotberg, Board Members for Huntington's Disease Youth Organization and Darlene Shelton, President, and Founder of Danny's Dose Alliance. More than half of Global Genes' Summit speakers come from the patient advocacy community.
When Meredith first started at Global Genes, she did not have a personal connection to rare disease but was drawn to Global Genes because of her background in community health education and her nonprofit experience. Once he began working with Global Genes and learning more about the rare disease community, she realized she had personal connections to the rare disease community but had not recognized it.
"Our mission is to help support individuals in the rare disease community be the best advocates they can be," said Cagle. "It might mean being the best advocate for their child, raising money to support research or provide assistant services. It's different for every disease. There are people in every rare disease community that go through a similar path of how to live with a life-altering condition—dealing with the new normal."
Cagle said there is an orientation on October 2 for first time attendees to help them advocate the large summit and identify the things most applicable to them.
On the Friday after the summit, there is a global advocacy leadership symposium with 25 individuals representing 13 countries and regions around the world.
Cagle said the expect around 800 people to attend the summit, but the summit will also be live streamed for free on the Global Genes Summit app. Individual session will be available to watch after the summit.
For more information and to register for the RARE Patient Advocacy Summit, visit globalgenes.org.