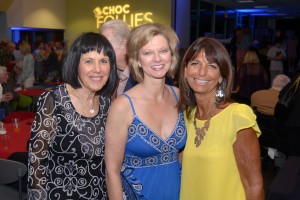 It's become an institution in Orange County, and it's raised millions of dollars for charity. It's CHOC Follies, which last month presented its 18th annual production, this year titled "CHOCAGO, An Orange County Vaudeville of Guys, Dames and Debutantes!"
Over the past 18 years, more than 1,450 cast members have entertained people in 72 performances of the Follies, netting over $7 million for CHOC Children's.
This year's production, CHOCAGO, stirred the inner Bob Fosse in the 100
Orange County's business and civic leaders who took to the stage.
Local dignitaries, major donors and TV celebrities attending the show included Chef Jamie Gwen of Newport Coast, and Mr. and Mrs. S. Paul Musco.
In recognition of her many years of devotion, CHOC Children's Foundation honored CHOC Follies Founder and Executive Producer Gloria Zigner as Outstanding Volunteer.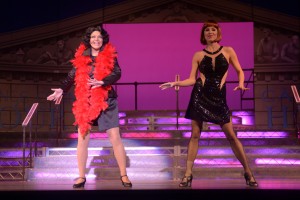 "I am humbled by the amazing contributions of our co-producer, Lois Augustine; our co-chairs, Sandy Segerstrom Daniels (of Newport Beach), Dale Skiles and SueAnn Cross, and our wonderful artistic team," said Executive Producer Gloria Zigner.
About CHOC Follies
Founded by Executive Producer Gloria Zigner in 1997, the CHOC Follies has mobilized thousands of Orange County residents to sing, dance and delight audiences with hilarious original musical comedies year after year.
To learn more about the CHOC Follies, go to the website, chocfollies.org, or contact Lois Augustine at [email protected] or (714) 509-4140.