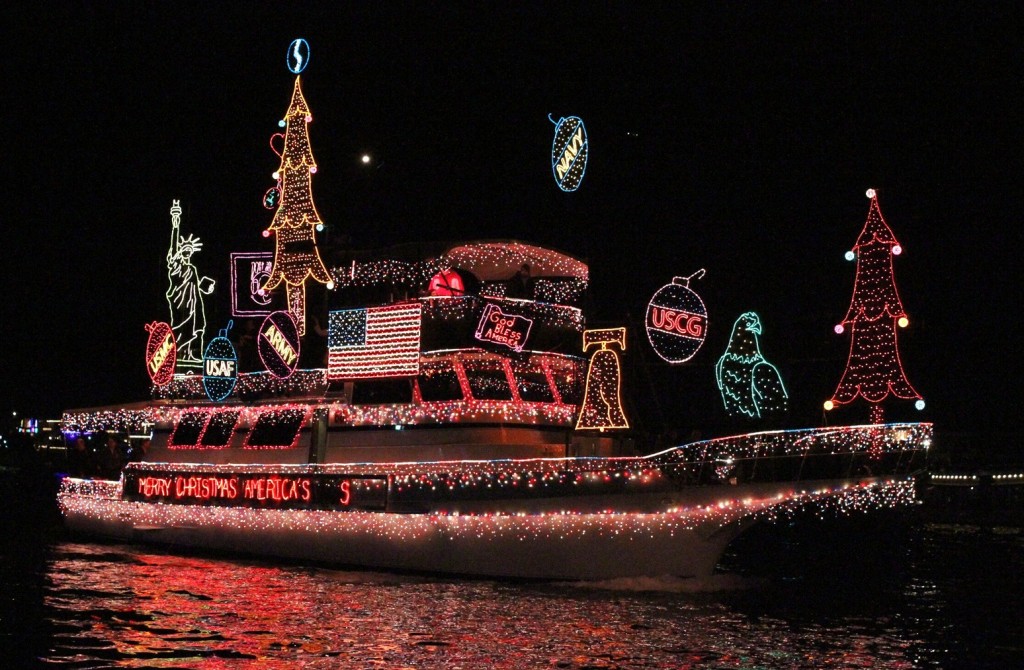 The Newport Beach Chamber of Commerce received an early Christmas present last week when the City Council approved a four year sponsorship agreement for the Christmas Boat Parade and Ring of Lights that the Chamber organizes annually.
The agreement provides a $50,000 sponsorship every year from 2014 to 2017.
Also last week, Newport Beach & Company announced details of this year's 105th annual Christmas Boat Parade that takes place Dec. 18 through 22, hosted by the Newport Beach Chamber of Commerce.
The theme for this year's five-night event is "Rockin' Around the Christmas Tree."
"The parade is our community's Christmas card to the world and sets the harbor ablaze with twinkling lights and holiday spirit like no other tradition in the country," said Newport Beach Chamber of Commerce President and Chief Executive Officer Steve Rosansky.
Participating watercraft range in size from 15 feet to more than 100 feet and are adorned with lights, decorations, moving displays, dancers and more.
More than 100 vessels are expected to light up Newport Harbor, which is also home to the "Ring of Lights," the waterfront home decoration competition.
Named the "No. 2 Destination for Holiday Lights" by Yahoo! Travel in 2011 and a "Top Ten Christmas Happenings in the nation" by The New York Times, the Newport Beach Christmas Boat Parade attracts about a million visitors each year.
Co-founders Joseph Beek and John Scarpa started the tradition, which is the longest running lighted Christmas Boat Parade in America.
The parade begins at 6:30 p.m. in the Balboa Village area, and navigates a 14.7-mile route that ends outside Bay Island at 9 p.m.
As is customary, the first and last night of the parade features a fireworks show from the Balboa Pier.
The parade is presented by Simple Green, the city of Newport Beach, Meguiar's and Newport Beach & Company.
For more information about the 105th annual Newport Beach Christmas Boat Parade, go to VisitNewportBeach.com and click on events.