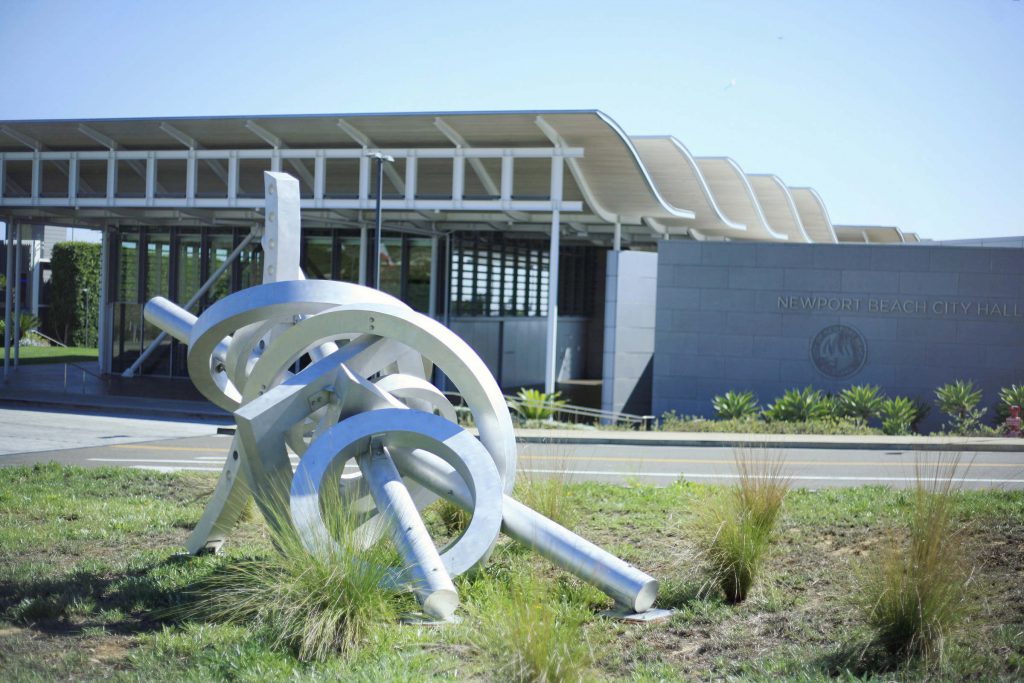 The Newport Beach City Arts Commission invited artists, private collectors, galleries, and museums/nonprofit institutions to submit entries for phase V of the sculpture exhibition in Civic Center Park, officials wrote in a Nov. 21 announcement.
Submissions for the rotating sculpture garden are due by Jan. 15. Phase V sculptures will be displayed from May 2020 to June 2022. Arts Orange County is coordinating the application process using the online platform Slideroom.com, officials explained in the message.
A special committee will select up to 10 artworks for installation after evaluating and discussing each submission and gathering public input, the statement reads. Selected artists will receive an honorarium of between $2,500 and $6,000 in exchange for a two-year loan of their artwork, according to the city.
An opening reception event is scheduled for June 6.
The city started the sculpture exhibition in 2014 to "further enhance the splendor" of the 14-acre Civic Center Park, official wrote in the announcement. The park was designed with designated areas for public art in mind, according to officials. The sculpture exhibition is often called a "museum without walls" by city officials.
"The Sculpture Exhibition in Civic Center Park presents a unique opportunity to display artworks in a serene, ocean-view setting that attracts Newport Beach residents as well as tourists from around the world," officials noted in the message.
For more information, visit newportbeachca.gov/culturalarts