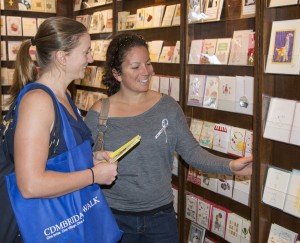 Planning a wedding can be stressful.
You have to find a venue, choose a menu, pick a dress not only for yourself but also for your bridesmaid (and in some cases a suit for your "bridesMAN"), not to mention you still have to continue working, parenting and trying to have a life.
With so many decisions and a variety of options spread out across Orange County, Corona Del Mar's Bridal Walk helps brides-to-be breathe easier.
For its third consecutive year, Corona del Mar Bridal Walk will help make bride's lives easier.
On Sunday, March 2 from noon to 4 p.m., brides and grooms can wander the village and learn about this year's latest styles, taste some wedding cuisine options, and generally get inspired for ways to create their ideal wedding.
Each participant will also be entered to win an 18 karat rose gold and diamond band from Mark Patterson Jewelry ($1,530 value), as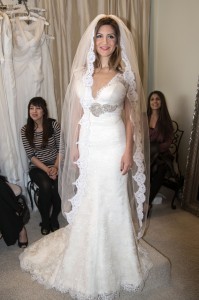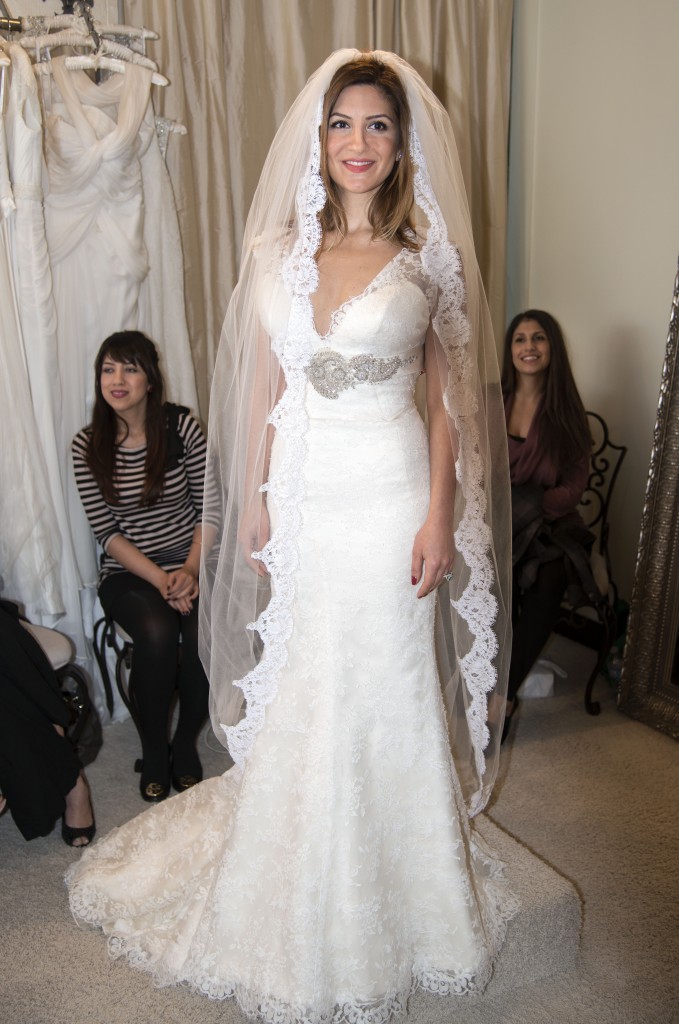 well as other prizes such as a photography gift certificate, juice cleanse, and more.
Prizes will be raffled off between 4 and 5 p.m. at a reception at Five Crowns Restaurant.
2014 Participating Businesses:
Andrea's Couture – Mother of the Bride Gowns
Beach Candy – Custom Made Bathing Suits
B. Candy – Dedicated to all things Sweet
Bella Bridesmaid – Bridesmaid Dresses
Bliss Home and Design – Registry
Bellissima  – Designer Resale
Corona Del Mar Today – Community Journalism
Community Church CDM – Potential Venue
Defy Gravity Studio – Pilates and Cycling Studio
Elisa K. Wilson – Hair, Makeup and Skin
Five Crowns – Wedding Venue and Catering
Francis- Orr – Fine Stationery
Kittie Olivier – Salon and Spa
Mark Patterson Jewelry – Engagement Rings and Bands
Nekter – Juice Bar
O Mind Body Skin – Organic Apothecary and MedSpa
Pedego – Electric Bike
Rothschild's – Catering
Robert W. Kessler, MD, FACS – Plastic and Reconstructive Surgeon
Sherman Library and Gardens – Wedding Venue and Catering
Sweet Skin Studio – Body Sugaring
Swiss Clinique – Facial Esthetics
The White Dress – Wedding and Bridal Dresses
The Bridesmaid Lounge – Bridesmaid Dresses
Tony Florez – Photography
Toni's – Salon and Beauty Supplies
Vin Goat – Artisan Cheese and Catering
Monica Bonakdar, MD – Cosmetic and Laser Surgeon
Brides can register in advance online or the day of the event between 11 a.m. and 1 p.m. at Rothschild's Restaurant, where the walk begins.
Each participant will receive a map to guide them along the way.
If you want to check a few things off your wedding to-do list or just get out with your friends and family and find some inspiration, the CdM Bridal Walk can cater to your needs in a fun, refreshing and stress free way.
To register or learn more about the participating businesses, visit www.cdmbride.com.