By Catherine Del Casale | NB Indy
Happy anniversary to Lashfully!
West coast leaders in the lash industry, Lashfully celebrates its one-year anniversary next month. The boutique, located in Crystal Cove Promenade, offers custom semi-permanent lash extensions, make-up application, waxing and more.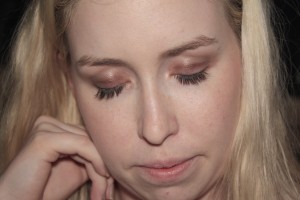 Owners Liv Contreras, an aesthetician with over 18 years of experience, and Matana LePlea, a previous client of Livs, opened their first location in Newport Beach last  November (other locations include San Francisco, Walnut Creek and Beverly Hills).
I recently visited the Newport location to try out their full set of customized lash extensions. Surprisingly, the 90 minute experience was very relaxing. Clients recline on a comfortable aesthetician table in a private room, replete with soothing music and a blanket if you get cold.
Two collagen infused pads are placed underneath the eyes to hold down the bottom lashes and prevent attachment to the top lashes. The lash professional then applies a lash to each of your real lashes with a medical-grade adhesive, creating any look you want from natural to glam.
With over 100 different styles of lashes with varying lengths, thicknesses, and curling, the possibilities are endless. The lashes last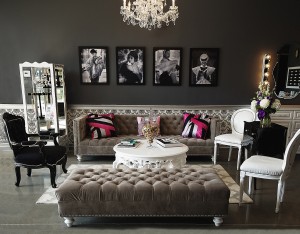 five to six weeks depending on your own lash cycle and proper care. They recommend touch ups every two to three weeks.
While there, I learned that Lashfully will start offering facials and peels in December exclusively to clients, so they can have a facial that won't affect the lash extensions.
Lashfully is a great option for busy, working women and mothers-on-the-go who want a relaxing treatment that provides them with one less step in their daily routine. After getting the lashes you can throw your mascara away and be prepared to wake-up looking ready to go.
"We call it the 'gloss and go' look," Liv told me. I have to agree–as someone with blonde lashes, looking washed out is a daily occurrence without mascara. Now, with the Lashfully lashes, I can just add lip gloss and run out the door.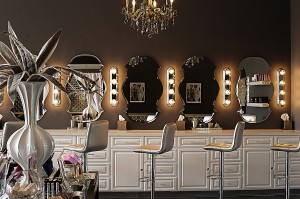 Lashfully recently launched a crowdfunding campaign on the Indiegogo website with a goal of raising $400,000 to begin manufacturing the first at-home Lashfully Lash Extension Kit. What makes the kit unique is the patent-pending lash application tool that will make putting the lashes on at home easy and effective.
Contributions to the campaign also go towards donating kits to cancer patients.
"Often times patients go through chemotherapy and lose their lashes, so we wanted to provide them with lashes so they can feel beautiful again," said Liv.
To contribute to their campaign, visit indiegogo.com/projects/lashfully.
The customized Lashfully lashes are $150; touchups are $75. For those interested in trying the lashes for the first time, you can get a half set for $95. If you like the look and feel of the lashes and want to continue on to the full set, then just pay the difference to have the full set. Or just keep the half set if that's enough for you.
Lashfully is planning a Lash Night Out party in November to celebrate the one year anniversary of its Newport Beach location.
Visit lashfully.com for more information, or call (949) 494-5444.