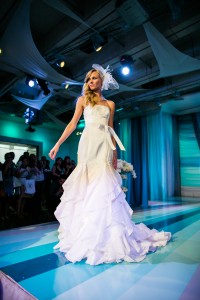 Planning a dream wedding can turn into a nightmare given the often overwhelming number of details, options, tasks, and familial expectations. But there is something lovely that can help.
On Sunday, August 3, Something Lovely Wedding will be holding its annual luxury bridal show event at the Orange County Museum of Art to help brides in the decision-making process.
The event showcases more than 30 high-end wedding resources ranging from stationery and catering to men's custom tuxedos and suits.
Shannon Paigah, founder of Something Lovely Wedding, wanted to bring quality products and services to brides that can inspire them whether they are trying to merge family traditions with modern elements or simply working within a specific theme.
"The concept is to connect brides with wedding resources that all belong in a league of their own. We do our research and then invite seasoned wedding pros as well as some emerging talent from each surrounding county – L.A., O.C. and San Diego – and curate one inspiring event where brides ultimately can't make a wrong choice when selecting their resources," says Paigah.
Vendors are put through an application process and are researched and evaluated through online reviews, social media presence, website, reputation within the community, and the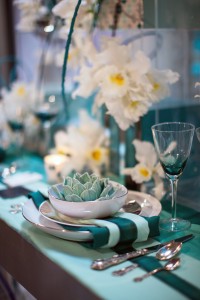 quality of their product or service. You won't just find any vendor at this event.
Guests will receive a bag when they check in to fill with information and samples as they enjoy the event. There will be tastings from Lark Creek Newport Beach, cake samples from Vanilla Bake Shop, and other goodies to enjoy while you peruse the exhibits.
At 1 p.m. guests will enjoy a runway show with couture bridal fashions by Mon Amie Bridal Salon, followed by a panel discussion with wedding experts who will answer any questions brides may have.
"I want them to experience feeling really special being a bride," says Paigah on what can sometimes be a grueling and unpleasant experience at large bridal expositions. "This event is all about them. I created it so brides can have an incredible time, be inspired and connect with the amazing resources they may not have otherwise been exposed to."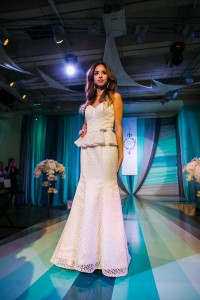 Brides will also have a chance to win a seven-night honeymoon to Moorea at the St. Regis Bora Bora Resort as well as other raffle prizes from the event vendors and sponsors including Equinox, Marianne Lozano Photography, Portola Coffee Lab (who will be unveiling their specialty espresso cart for weddings) and more.
Tickets are on sale online for $45 or $55 at the door. The ticket price includes admittance to the event and a luxury swag bag.
The event will be held at OCMA, 850 San Clemente Drive, Newport Beach.
To learn more about the event or to purchase visit somethinglovelywedding.com, or call (949) 422-0964.
You can also check them out on facebook at facebook.com/SomethingLovelyWeddingEvent.