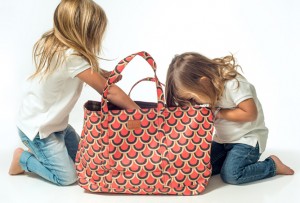 Summer is nearly here and the temps have hovered close to 100, so I've been searching for the beachwear I stuffed in the back corner of a dresser drawer.
Unfortunately, mine has seen better days, and I bet yours probably has too. Not to worry, several local boutiques and designers have just the thing to get you ready for the beach in no time.
Halsea
Newport Beach Resident Sally Bartz was inspired to branch out on her own and create a beach-chic travel bag and lifestyle accessories company called Halsea. Her style is modern but with a 1970s California style with bold colors and patterns that will make any outfit pop.
"I'd like for someone to see a Halsea item, and wonder if it was a hand-me-down from mom's groovier days, or if it's something new and special," says Bartz. "Halsea is both a reflection of a way of life, with a nod to the sophisticated yet casual coastal scene, and also a celebration of timeless, durable design."
Her bags combine luxury and style with convenience. They're large and manufactured using splash-proof material, with plenty of roomy interior pockets to help keep you organized.
When searching for a good beach bag I find that having roomy interior pockets is key. Sand has a way of finding its way into your bag no matter how careful you are. I like to use pockets to keep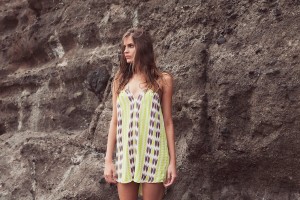 essentials protected from the main interior. Halsea's combination of functionality and style makes it to the top of my list for this summer's everyday tote.
Her bags, which can be seen on the arms of celebrities, can be found locally at Five Seas on Balboa Island with a starting price of $99.
Visit the website at Halsea.com for more information.
Acacia Swimwear
Looking for different and unique swimwear that will make you stand out this summer? Check out Acacia Swimwear. The collection of swimsuits designed by Naomi Newirth and Lyndie Irons are inspired by the many exotic beaches they've traveled to around the world.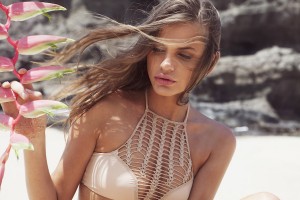 Their style is a fusion between Italian and Brazilian designs with fun and flirty styles featuring custom prints and lining, soft fabric and, above all, comfort.
I like that they have styles that are on the more conservative side but still have unique bold patterns, as well as styles that are more daring with interesting and unusual cuts.
Besides agonizing over finding the perfect swimwear for summer, I always have trouble finding beach cover ups that are light weight enough for the beach but stylish enough to grab lunch afterward.
Acacia has great beach cover ups that use bold colors and patterns, lightweight designs, and are made to be worn both on and off the beach.
Acacia Swimwear can be found at three Newport Beach locations: Diane's Beachwear at 920 Avocado Ave, Molly Brown's Newport Beach at 2116 Newport Blvd., and San Lorenzo Fashion Island, 271 Newport Center Dr.
You can also view the designs online at acaciaswimwear.com.