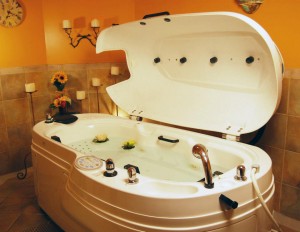 After a large thanksgiving meal that has left you with leftovers for days, and Christmas and Hanukkah right around the corner promising more delectable food, your body is going to be begging for some rehab.
During the holiday season it's common to pack on the pounds but the stress and bad diet can also lead to tense muscles and clogged pores.
My suggestion? Check out the newly remolded Spa Gregorie's for some much needed rest and relaxation.
For more than 15 years, Spa Gregorie's has been providing Newport Beach with luxurious spa services including massage, facials, manicures and pedicures, body wraps and polishes, hydrotherapy, waxing, makeup sunless tanning and more.
Most recently, Spa Gregorie's Newport Beach had a cosmetic make over and upgraded some of its amenities. One of my favorite additions is the infrared sauna, which will help relax your tense muscles and remove toxins from your body and also increase your metabolism and help you burn calories. Can't get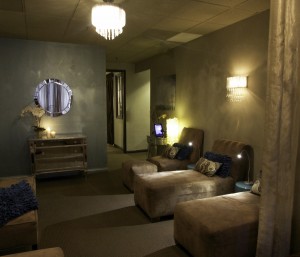 much better than that by sitting in a warm room, especially during the winter season.
Another of my new favorites is the Aroma Sense Vitamin C shower heads in the shower facilities. It promotes healthier skin and hair, and infuses your shower with aromatherapy. This special shower head that holds the Vitamin C cartridge eliminates 98 percent of chlorine, delivers healing negative ions and reduces water consumption by 25 percent. You can also purchase the shower heads in the Spa Gregorie's store and bring the benefits home with you.
Cosmetic updates including a lighter color palette that creates a fresh, calming vibe throughout the spa.
"We carefully chose calming colors and a modern design to evoke a harmonious space for our clients to experience a true retreat and maximum relaxation," said Scott Duncan, president of Spa Gregorie's Day Spas and Salon's.
Their meditation stations located in their relaxation room provides you with a digital tablet device that can guide you through novice to advanced meditation practices to help calm your mind.
Instead of taking a spa day on your day off, why not come in after work to unwind—they're open until 9 p.m. Get to Spa Gregorie's a half an hour before your appointment and sit in the sauna for 15 minutes to loosen up and then proceed to one of the meditation stations. One of their more distinct services, Fassage, combines a full-body massage with a classic facial all in the comfort of one room ($164).
Don't miss out on their Black Friday sale which includes 15 percent off retail items. If you shop during between 4 and 7 p.m. and spend $10 or more, you will receive a special gift from their grab bag (some items worth $120!).
Spa Gregorie's Day Spa Newport Beach is located at 200 Newport Center Dr., Ste. 100 and is open daily until 9 p.m. Visit their website at SpaGregories.com.
After detoxing your skin and mind, it is time to rebound from some of the hearty holiday foods. A quick way to do this that helps ease your conscious is with a juice cleanse.
Juicing takes the guess work out of meal planning and gives you something you can have on the go. It also provides benefits such as weight loss and/or inches lost, clearer skin and increased energy.
For those who don't have much time, Ritual Wellness delivers your cleanse straight to your door. I would suggest at least a three day cleanse to start seeing and feeling the results. Ritual Wellness is currently offering 25 percent off all reset cleanses through Cyber Monday (Dec. 1).
Visit ritualwellness.com for more information.