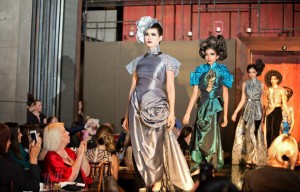 If you love fashion and keeping up on new trends, don't miss Orange County Fashion Week, which starts Feb. 27 and goes through March 5 with a multitude of exquisite events showcasing the latest fashions.
This year's theme, "Driving the Pursuit of Perfection in Fashion," is apropos since Newport Lexus and Vespa Newport are sponsors, and provide the perfect backdrop for sleek, luxurious design.
Night 1
This week long event kicks off with a World of Fashion Photography Exhibit and gala at Newport Lexus on Friday, Feb. 27th from 6 p.m. to 9 p.m. Leading fashion photographers' work will be on display while attendees enjoy a cocktail reception and awards presentation put on by the OC Fashion Council. If you don't make it to the event not to worry, the exhibit will remain on display for the rest of the week.
Night 2
One of the favorite events last year, Sugar Rush, returns to show off this year's lineup of resort-wear collections on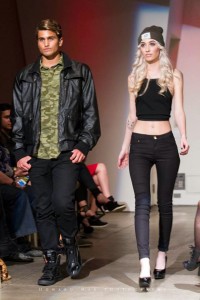 February 28 beginning at 6 p.m. New this year: a larger runway at Newport Lexus that will help showcase the collections of bikinis, gems and jewels in the style they deserve. Sugar Rush features Annabella from the hit 80s music sensation Bow Wow Wow ("I Want Candy"), who served as designer Vivienn Westwood's muse in the 1980s (Westwood is credited with bringing punk and new wave fashions into the mainstream). You will see designs by Manoni, Victoria by Elizabeth and more. A portion of proceeds from this event will benefit Working Wardrobe, a non-profit that empowers men, women, veterans and young adults to overcome challenges to enter the workforce by providing career training, job placement and professional wardrobe services.
Night 3
Fit4TheFly is an outdoor event that will feature students, emerging and established designers collections of active and sportswear designs. The night of fashion will continue at the Twenty Eight Restaurant and Lounge after-party with head-chef Shirley Chung.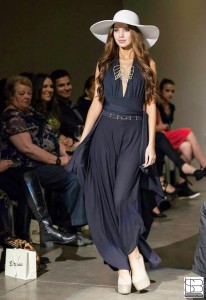 Night 4
If you are looking to be in the know about the latest fashions, "Fashionista Now Boarding" is the event for you. This March 2 event sponsored by Vespa Newport Italian will feature a panel of stylists, bloggers and fashion industry experts who will share the latest trends and trade secrets.
Night 5
March 3 is the night for men with the catwalk dedicated to Menswear and Wearables held at Dainese Orange County. The styles will all be of a futurama flair showing the evolution of social technology. Featured designers include J. Hilburn, Coral Castillo and 36060 Dainese.
Night 6
One of my favorite nights in previous years, the Avant-Garde House of Style will be hosted at 10 p.m. at a private estate. There will be both local and international designers pushing the limits with their avant-garde styles. This event will have a portion of its proceeds go to Hidden Warriors, a non-profit that empowers women who are living with cancer to enjoy the ultimate makeover.
Night 7
OCFW comes to a close at the culminating event, "Couture." Dawson Cole Fine Art will host the finale fashion show with one-of-a-king designs modeled by members of the Orange County Ballet Theater.
NOTE: Each night starts at 6 p.m., with the runway shows beginning at 7 p.m,., and after-parties at 10 p.m. And in case you hadn't noticed, this isn't only a week of fashion but also a small showcase of some worthwhile local charities.
To learn more about the events and designers or to get tickets visit ocfashionweek.com.