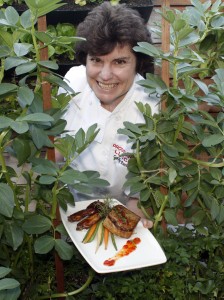 By Christopher Trela & Catherine Del Casale
Newport Beach Restaurant Week has barely ended, yet another restaurant week is here: OC Restaurant Week, with some 100 restaurants around the county offering special prix fixe menus for lunch and/or dinner March 1 – 7.
Nearly 30 Newport Beach restaurants are participating in OC Restaurant Week, including many of our favorites.
We perused the restaurants and menus, and selected those that stood out as offering interesting dishes or great value—after all, the idea is to entice new diners to experience a restaurant they might not have tried, or welcome back returning customers to try dishes they might have overlooked.
For more information on OC Restaurant Week, including a complete list of participating restaurants, visit OCRestaurantWeek.com.
Blue C Sushi: $15 lunch, $20 dinner. This Fashion Island restaurant offers sushi that cruises past diners on a conveyor, making selecting sushi by price and appearance relatively easy. However, the restaurant week menus limit the choices, but they're still great choices. For lunch you get a choice of two appetizers, spicy tuna on crispy rice, choice of tempura or teriyaki bowls, and pacific roll or double shrimp roll, plus dessert. Dinner adds additional entrée choices.
Bosscat Kitchen: $20 lunch, $40 dinner. This new restaurant near John Wayne Airport is focused on southern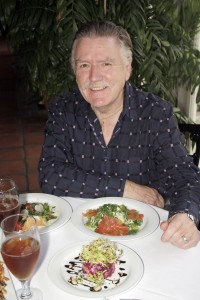 food, as reflected in the restaurant week menu. Start with gumbo or charred okra salad, move on to a cornmeal dusted catfish Po' Boy or burger, plus Café du Monde pot de crème & red velvet beignets. Dinner offers upgraded appetizers, entrées and dessert. "I like their menu, they have interesting items that are more complex than usual," said Catherine.
Bluewater Grill: $20 lunch, $40 dinner. Choose between lobster bisque or clam chowder, then move on to an entrée such as fish and chips. For dinner, more entrée selections, plus dessert. For waterfront dining and great seafood, it's hard to beat Bluewater Grill.
Café Jardin: $20 lunch, $40 dinner. Chef Pascal is serving lunch Monday through Friday at his restaurant at Sherman Gardens, and he's opening late for dinner Wednesday through Friday evening. Lunch offers a choice of three appetizers (including smoked salmon pate with cucumber crème fraiche), plus choice of three entrees (the grilled Scottish salmon is superb) and choice of dessert. Dinner offers upgraded appetizers and entrees, including his signature braised short rib bourguignon, plus dessert.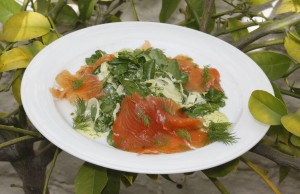 Canaletto: $20 lunch, $40 dinner. For lunch, a choice of four appetizers, five entrees, and three desserts. Dinner menu adds more options. This is quality Italian cuisine, which makes the prix fixe menus truly impressive.
Cucina enoteca: $20 or $20 lunch, $30 or $35 dinner. Cucina Enoteca has cleverly made it easy to try a restaurant week menu by offering four options and prices. Some are simple (soup and pizza), others add more options. We've dined here several times and always love the experience.
Fig and Olive: $20 lunch, $50 dinner. We've dined here several times, and prefer the lunchtime ambiance and vibe, which explains why we prefer the lunchtime restaurant week menu. Start with a choice of four appetizers (including carrot & thyme soup, Maine lobster bisque or truffle mushroom croquette), move on to one of five entrees (including truffle risotto, salmon tartar or rosemary lamb), and one of three desserts.
Harborside: $20 lunch and $30 dinner. Always a good value, Harborside offers a two-course lunch menu and three-course dinner menu with plenty of options. We like the fact that they add suggested wine pairings for each dish.
Red O: $20 lunch, $50 dinner. We raved about their NB Restaurant Week menu, and this one looks to duplicate that success. The options are all great, and should please fans and newcomers alike.
Provenance: $15 lunch, $40 dinner. Chef Cathy Pavlos is bringing back her insane $15 lunch menu that offers choice of starters, entrees and dessert. Her dinner menu is good too and ups the entrée ante. We highly recommend Provenance. "There's a lot to each dish, you're not just getting one or two items on your plate," noted Catherine.
Royal Thai: $10 lunch, $20 dinner. We dined here for NB Restaurant Week, and could not believe the value and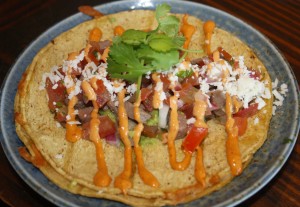 quality of the food. The lunch includes choice of three appetizers, 12 entrees and dessert. Dinner includes an extra course. Great service, nice décor, and incredible value.
SOL Cocina: $15 lunch, $30 dinner. This authentic Mexican food restaurant is fun and festive, with great food and an impressive tequila list. The lunch includes choice of appetizer, several entrees (including tacos vampiros, Christopher's favorite) plus dessert. Diner adds more entrees, and everything comes with a choice of two sides. Again, a great value.
True Food kitchen: $20 lunch, $30 dinner. Choice of beverage, appetizer and entrée. For dinner, add dessert (including their terrific squash pie).
Wahoo's Fish Tacos: $20 for 2 people includes wine or beer, appetizer, two entrees, and dessert. May be the best deal in town!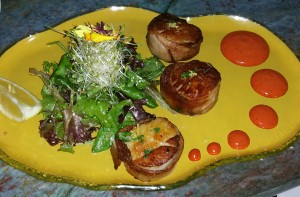 SPECIAL: Fly 'N' Fish Oyster Bar & Grill: $20 lunch. $40 dinner. We recently heard about this restaurant, and were surprised and embarrassed to learn it has been open for more than two years! We finally made it in for dinner last week, and were completely charmed and delighted by the menu (which offers classic and unique twists on seafood dishes), the ambiance (which we'd call upscale and upbeat), and chef Julio Hawkins, the mastermind behind the concept and the cuisine. We recommend trying the restaurant week menus, which have some nice options that offer a hint at what the rest of the menu looks like. Then, go back and try the pan seared diver scallops wrapped in triple smoked apple wood bacon served with achiote aioli ($23), the grilled lobster tacos ($15) or the saffron bacon risotto with scallops and Mexican shrimp ($34). Oh–and the clam chowder. We're looking forward to returning soon and trying more dishes.