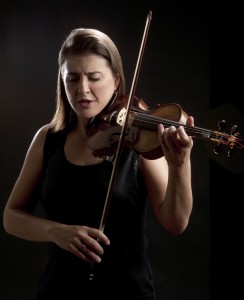 With the holidays but a warm ember of memory, the New Year burns bright with possibilities. For the arts in particular, 2014 ushers in a bevy of exciting acts here in Orange County.
The month opens with Nadja Plays Mendelssohn in Renée and Henry Segerstrom Concert Hall January 9 through 11.
Pacific Symphony presents guest violinist and conductor Nadja Salerno-Sonnenberg with a program that includes Mendelssohn's Violin Concerto, Bizet/Shchedrin's Carmen Suite and Ellen Taaffe Zwilich's Prologue and Variations.
Known for being an energizing risk-taker musically, Salerno-Sonnenberg brings her considerable virtuosity to Mendelssohn's masterpiece, led by Assistant Conductor Alejandro Gutiérrez.
Pacific Symphony's Pops Series continues with the crowd-pleasing Pink Martini, led by Principal Pops Conductor Richard Kaufman. One part big band and two parts saucy salsa, the classical ensemble stirs things up in Renée and Henry Segerstrom Concert Hall January 23 through 25.
Renowned Russian pianist Alexander Toradze explores the music of Shostakovich when Pacific Symphony presents Toradze Plays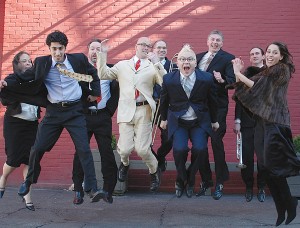 Shostakovich January 30 through February 1 in Renée and Henry Segerstrom Concert Hall. Music Director Carl St. Clair takes on the composer's intense and melancholic masterwork, Symphony No. 10.
For information on Pacific Symphony concerts, call (714) 755-5788 or visit PacificSymphony.org.
The Off Center Festival returns for its third year at Segerstrom Center for the Arts. Running January 23 through February 2, the eclectic mix of contemporary theater, music and performance art also presents a flurry of Center debuts this month. Single tickets are just $25, and festival goers can mingle with the artists after each show in Leatherby's Café Rouge's Off Center Lounge.
The Festival lineup:
Poet and storyteller Sekou Sundiata brings a very personal tale of inspiration, illness, and courage to life with "blessing the boats: the remix" on January 23 through 26 at Founders Hall.
On Friday, January 24, Segerstrom Center for the Arts plays host to POP: Party on the Plaza. The free event begins at 6 p.m. on the Arts Plaza and includes performances by Latino comedians Culture Clash, the Sinatra-like Little Willie G. and modern alternative band La Santa Cecelia. There will be food trucks for dinner and snacks.
German for "The Red Dots,"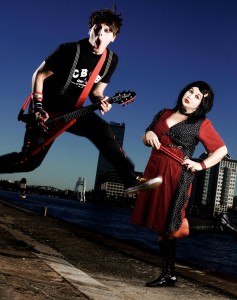 features Berlin's indie rock siblings Otto and Astrid Rot. A hilarious blend of rock n roll (think B-52s and early Ramones) and comedy skits, the duo plays Samueli Theater on January 24 and 25.
Hypnotic performance artist and playwright Edgar Oliver debuts "Helen & Edgar" in Segerstrom Center for the Arts' Studio Performance Space January 24 – 26. The Southern poet memorializes his childhood in a Savannah mansion as he brings characters from his haunting stories to life.
Also in the festival: "Keep Culture and Clash On," a new work celebrating 30 years of satire by Chicano-Latino performance troupe Culture Clash, in Founders Hall January 30 through February 2; a work-in-progress solo showing by award-winning musician/actor Rinde Eckert in Samueli Theater January 31 and February 1;  theater artist Phil Soltanoff's wild blend of video, dance and new cirque in Segerstrom's Studio Performance Space January 29 – 31; and trumpeter Gilbert Castellanos and the New Latin Jazz Quintet on February 1 in Founders Hall. For more information, call (714) 556-2787 or visit SCFTA.org.
Led by Conductor Daniel Suk, Southern California's Dream Orchestra makes its debut at Irvine Barclay Theatre with Dream Concert on January 25. The evening features Dvorak's Symphony No. 9 as well as acclaimed pianist and Deutsche Grammophon artist Hai-Kyung Suh performing Rachmaninoff's Piano Concerto. Each concert attendee will be treated to a bag of free, fresh roasted organic whole bean coffees and fine teas, courtesy of concert sponsor Urth Caffe. thebarclay.org.
The exquisite beauty and virtuosity of Hamburg Ballet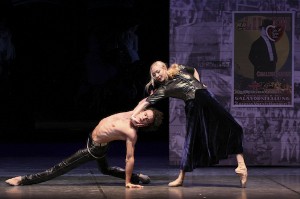 returns to Segerstrom Center for the Arts February 7 through 9 with the American Premiere of Director and Chief Choreographer John Neumeier's "Liliom." Based on the 1909 play that was adapted into the Rogers and Hammerstein musical "Carousel," "Liliom" promises to be equally unforgettable. A perfect follow-up to the success of last year's immortal "The Little Mermaid."
For tickets, call (714) 556-2787 or visit SCFTA.org.