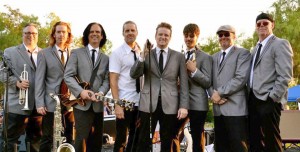 It may not quite be summer (summer officially arrives June 21) but summer starts early in Newport Beach thanks to the Concerts on the Green music series, presented by the Newport Beach City Arts Commission.
The first of four concerts in the annual summer series will be held June 7 beginning at 6 p.m. at the Newport Beach Civic Center, 100 Civic Center Drive.
The concert stars Stone Soul, playing classic Soul and Motown music. Stone Soul's spot-on renditions of timeless hits from legendary artists such as Stevie Wonder, James Brown, The Temptations, Four Tops, Otis Redding and many more are the perfect accompaniment for a picnic dinner and evening with friends on the Civic Green.
Other concerts in the series include:
Sunday, July 12: Sligo Rags, Celtic Bluegrass Fusion: Named among the top acoustic bands in LA (by Folkworks Magazine) and two-time winners of the Orange County Music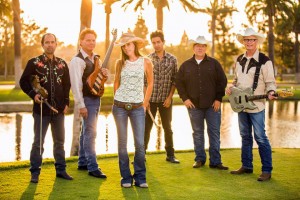 Award for Best Folk Band, this dynamic ensemble presents Celtic Folk with a decidedly bluegrass attitude.
August 23: Kelly Rae Band, Country: Put on your cowboy hat and boots and come on down to the Civic Center for a summer evening of down-home country fun with The Kelly Rae Band, a premiere country band specializing in current chart-topping country tunes, as well as classic country favorites.
September 27: Britain's Finest, Beatles Tribute Band: Experience the Beatles as if they were live in concert with tribute renditions by Britain's Finest. Spend a memorable evening on the Civic Center Green listening to those familiar Beatles classics.
Concerts on the Green start at 6 p.m. and end at 7:30. Admission is free and open to the public. Free parking is available in the Civic Center parking structure and Central Library parking lot.
Attendees are encouraged to bring a picnic dinner, blankets and low-slung beach chairs for an enjoyable evening of music.
More information about cultural arts programs in the City of Newport Beach can be found on the City's Cultural Arts webpage at newportbeachca.gov/CulturalArts.