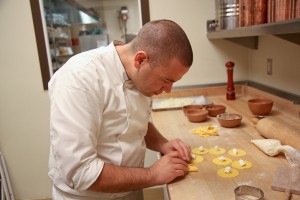 By Christopher Trela & Catherine Del Casale | NB Indy
We know it's still a few months away, but we're excited about the upcoming Newport Beach Wine & Food Festival that returns to the Newport Beach Civic Center October 3 and 4.
Details were released this week, and festivalgoers will be impressed with both the culinary lineup and the notable names that will be offering live cooking demonstrations.
Bravo's "Top Chef Masters" Season 1 finalists Rick Bayless (the mastermind behind Fashion Island's Red O restaurant), Hubert Keller and Rick Moonen, all of whom have opened successful restaurants, will headline the event, while "Top Chef" Season 11 finalists Shirley Chung and Louis Maldonado will oversee the first Newport Beach Wine & Food Festival Top Chef Home Cook Challenge.
Two Grand Tasting Pavilions will showcase chefs from throughout Orange County.
During the Saturday festival, guests can watch Chefs Rick Bayless and Hubert Keller cooking demos while also meeting them during book signings and special events
Chef Bayless will also be cooking in one of the Grand Tasting Pavilions, personally serving cuisine from Red O, which has become one of our favorite restaurants.
On Sunday, Golden Truffle Executive Chef Alan Greeley takes the stage with Chef Moonen in what promises to be an entertaining (and PG rated) cooking demo.
New this year: a hands-on cooking competition where guests will be coached by "Top Chef" Alumni, led by Season 11 finalist and Twenty Eight Executive Chef Shirley Chung.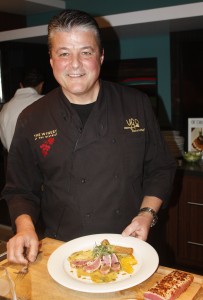 Four contenders will be chosen from the audience and compete on stage with celebrity coaches like Bravo's "Last Chance Kitchen" Winner and "Top Chef" Finalist Louis Maldonado. One winner will be honored as the Newport Beach Wine & Food Festival Top Chef Champion.
The Wine & Food Festival also brings more than 30 Orange County restaurants in the two Grand Tasting Pavilions, with different restaurants on each day.
Guests can sample signature dishes prepared by executive chefs, most of whom will be the ones serving the cuisine.
Many of the Festival's chefs have appeared on shows like Bravo's "Top Chef," Food Network's "Food Truck Face Off" and "Today Show."
Saturday chefs include:
Rick Bayless – Red O
Shirley Chung – Twenty Eight
Yvon Goetz – The Winery Restaurant & Wine Bar
Craig Strong – Studio at the Montage Laguna Beach
Marc Johnson – Oak Grill and Aqua Lounge
Luke Turpin – Pelican Grill
Nick Foegal – Mastro's Steakhouse / Josef Morphis – Mastro's Ocean Club
Moises Mendoza – Canaletto Ristorante Veneto
Rainer Schwarz – Driftwood Kitchen
Imran Ali – Tamarind of London
Talia Zimmer – True Food Kitchen
Linda Johnson –Filomena's Italian Kitchen
Michael Powell – Babette's
"Jo-Jo" Doyle – Honda Center
B Candy – dessert offering
The Sunday lineup includes:
Joshua Severson – Selanne Steak Tavern
Helene An "Mama", Ron Lee, Tony Nguyen – AnQi Gourmet Bistro & Noodle Bar
Jimmy Chang – Tommy Bahama
Fredric Guerin – Fig & Olive
Lee Smith – Montage Laguna Beach
Casey Overton – The Loft at Montage Laguna Beach
Juan Carlos Murillo – Del Frisco's Grille
Marc Johnson – Oak Grill and Aqua Lounge
"Jo-Jo" Doyle – Honda Center
Mathieu Royer – Boathouse Collective
Marco Criscuolo – Andrea at Pelican Hill
John Vega – Roy's
Andrew Gruel – Slapfish
B Candy – dessert offering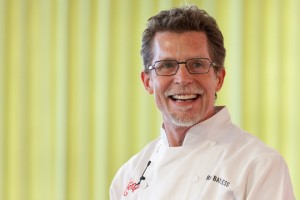 The Newport Beach Wine & Food Festival kicks off on Friday, October 2 with the official Launch Party and Charity Event at Oak Grill & Aqua Lounge.
On Saturday, October 3, and Sunday, October 4, the Daytime Festival will feature celebrity chef cooking demos, book signings, restaurant and wine tastings, sommelier panels, mixology courses, handcrafted cocktails, live jazz and more.
Net proceeds benefit charity partner Project Hope Alliance, a local nonprofit organization working to break the cycle of homelessness one child at a time.
Sponsorship support from local and national corporations includes Title Sponsor American & Southern Wine & Spirits, Official Hotel and Hospitality Sponsors Island Hotel and Pelican Hill, Chase Bank, Jaguar Land Rover Aston Martin Newport Beach, Duke Spirits, Absolut Elyx, Honda Center/ Anaheim Ducks, Riedel, Stella Artois, Whole Foods Market – Newport Beach, 24 carrots, Z Gallerie, Celebrity Cruises, Sub-Zero Wolf, Daily Pilot, Los Angeles Times and Firebrand Media.
Tickets for the Festival will be on sale later this month. Additional information on sommeliers, wineries and musicians will be released soon.
For more information on the Newport Beach Wine & Food Festival, visit newportwineandfood.com or call (888) 511-FEST.