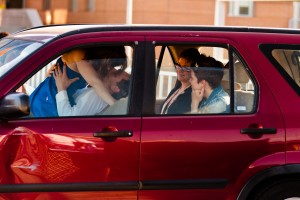 To be off-center is like being thrown a bit off balance: it shifts perspectives sharply and refreshes the senses. The world moves swiftly into focus, and the present moment is sparked with interest. Time opens, affects, and emotions pour in, raw and rapturous, dense and disturbing.
In the next two weeks, Orange County arts audiences will be thrown off-center when they slip out of their comfort zones and into something a tad more provocative with the Off Center Festival 2013, an eclectic and audacious mix of contemporary, groundbreaking theater, music, dance, and performance art that takes place throughout the Segerstrom Center for the Arts campus in Costa Mesa January 22 – February 2.
During a recent phone conversation, Center President Terrence W. Dwyer said that in addition to reaching out to a broader audience, "We wanted this burst of music, dance and theater packaged as a festival. We look around nationally and internationally to see what we can lure to Orange County. Our goal each year is to give the community a wide range of eclectic options, with the added attraction of the Off Center Lounge to sort of demystify it all."
The Lounge, inside Leatherby's Café Rouge restaurant at the Renée & Henry Segerstrom Concert Hall, will be transformed into a gathering place for the duration of the festival, with a special lower priced menu and a comfortable atmosphere to welcome both audience and artists, and to encourage an open dialogue.
"These works are very exciting and we feel people will want to talk about them," Dwyer explained. "Most of the performers are brand new this year and are wildly different. In particular I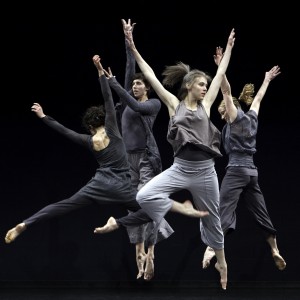 think Belarus Free Theatre is very topical. It has issues of free speech and political and sexual freedom. It will get a conversation going and that is what we want to do."
In addition to the raucous rhythm and rock hard blues of California indie band Rival Sons (making their Center debut Tuesday evening) and Belarus Free Theatre's unflinching and heartrending Minsk 2011: A Reply to Kathy Acker (performed in Russian with English subtitles) in Founders Hall January 24 – 26, the festival includes two Indie Band Concerts: Rival Sons in Samueli Theater on January 22, and the return of Sea Wolf on January 28 in Founders Hall.
Other performances include an intimate insight into the creative process with Doug Varone and Dancers: Stripped/Dressed ; Fleur Elise Noble's unique mix of drawing, animation, and puppetry for 2Dimensional Life of Her; Marc Bamuthi Joseph's The Living Word Project, a construct of poetry, dance and live music amidst the culture of hip hop for Word Becomes Flesh; and the return of the always unpredictable improvisational vocalist/ beatboxer/comedian/musician Reggie Watts.
Off-Center also brings back the ever-popular Car Plays, this year with new works including seven World Premieres. For Car Plays, pairs of audience members experience nine-minute plays inside cars parked on the plaza. Actors perform in the front seat while patrons slip from backseat to backseat for moments of intimate storytelling.
"Last year, I think people were surprised by the festival; they didn't expect the Center to be doing this kind of work. This time, I really encourage audiences to attend more than one performance and especially to check out the Off Center Lounge," Dwyer said. "Certainly, you'll need to be up for an adventurous ride!"
Off Center Festival 2013 at Segerstrom Center for the Arts, 600 and 615 Town Center Drive, Costa Mesa. January 22-February 2. Single tickets: $20. Multi-show packages available for $10 per show. For tickets and information go to SCFTA.org/OffCenter or call the Box Office at (714) 556-2787. Some performances are suggested for mature audiences only.