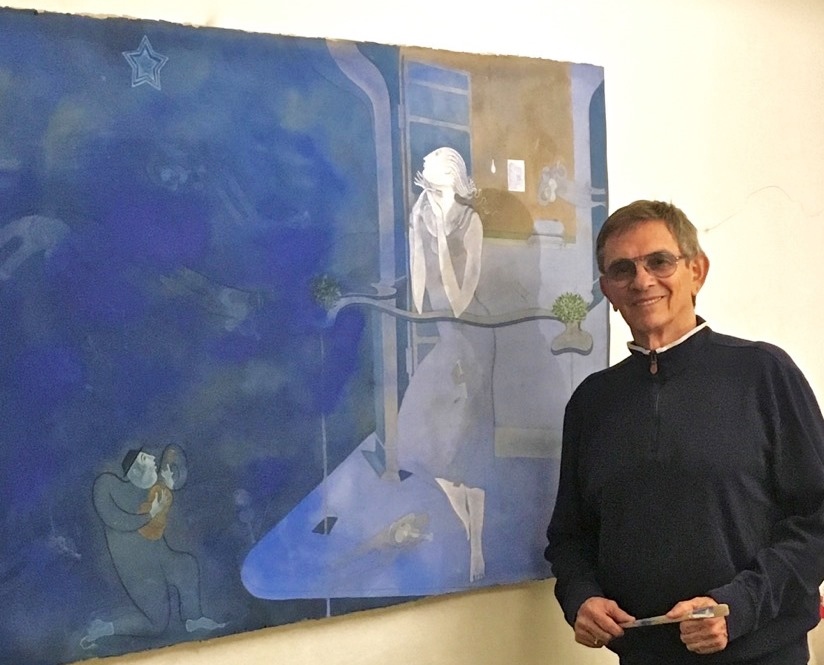 Ethos Contemporary Art Gallery on the Balboa Peninsula will be featuring former Newport Beach resident Orlando Agudelo-Botero in a one man exhibition this weekend.
A reception for the artist will be held at the gallery from 2 to 5 p.m. Sunday.
Agudelo-Botero's exhibition, titled "Serenata," includes 15 original works created specifically for the show. Appropriately themed "Romance is in the air," the artwork revolve around love, music and poetry.
Creating Serenata was a joy for me," Agudelo-Botero said. "The music, the poetry, the emotions and the romanticism came flowing, establishing the subject matter, the many personalities and coloring the canvases in a very natural process."
During his childhood in South America and growing up with five sisters, he became familiar with "serenatas," or serenades.
"A man in love, accompanied by a group of string musicians, would choose to express his feelings to the woman he loved and sang his feelings through songs at the foot of her balcony or at her bedroom window… only the moon and stars were witness to their personal romance," he explained in an Ethos press release. "This body of works is dedicated to the concept of love in all of us," he said. "Our gift, our right, familiar and felt by us, always a must."
Agudelo-Botero lived in Newport Beach for many years as his career took off. He now resides in Columbia.
For more information, visit orlandoab.com and ethoscontemporaryhome.com.