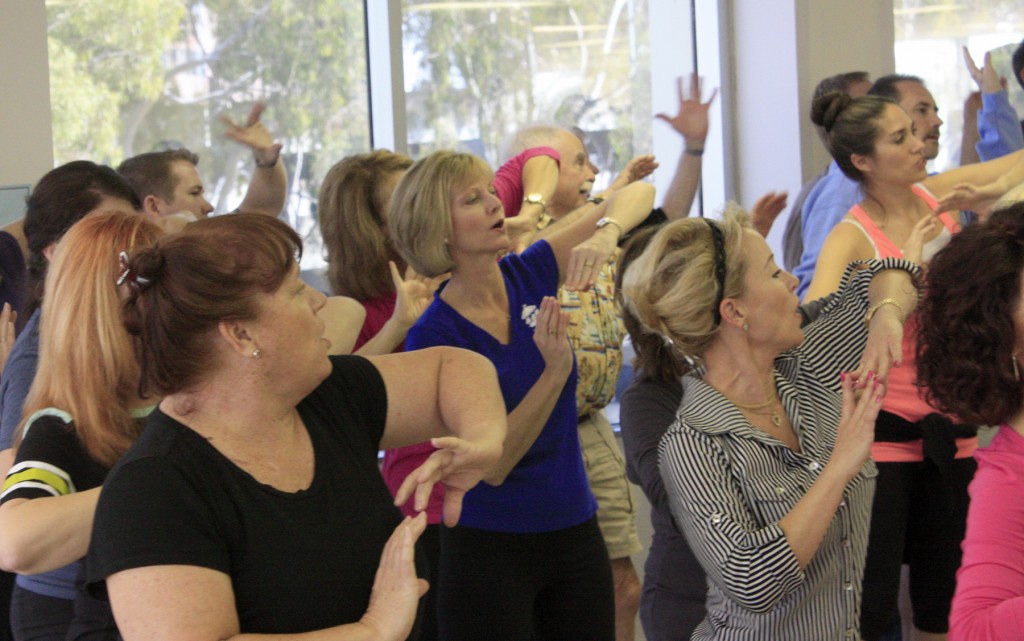 Next weekend, more than 100 community members will take the stage of the Robert B. Moore Theatre at Orange Coast College to do something they seldom do: Sing and dance in a musical revue.
However, this is not your typical show. It's the CHOC Follies, a fundraising extravaganza that has netted the Children's Hospital of Orange County, Children's Foundation more than $6 million since the show was first produced by Gloria Zigner 16 years ago.
So how does one go about launching a musical revue?
"I was working for CHOC and thought they were not getting the kind of money they should be getting – and I always wanted to be in show business," smiles Zigner, a longtime journalist and publicist who has been the driving force behind CHOC Follies since its inception.
"I knew there were a lot of people who took singing or acting or dancing in college, so…I went to Julianne Argyrus and said, 'If I hire a professional director and promise not to embarrass you, will you be the star of the first CHOC Follies?' She said yes."
Zigner says the show can be life changing for many people.
"Sandy Segerstrom Daniels was so shy, she could barely look at you. The show completely changed her life. Some are breast cancer survivors, some have children who go to CHOC. When you learn those personal stories, it makes it  heartwarming for yourself."
CHOC Follies co-chair Daniels, a resident of Newport Beach, said she had no vocal or dance experience prior to CHOC Follies.
"I played flute and can read music, and can carry a tune, but I could never dance. I have five left feet," she said. "But somehow, the directors can pull the moves out of us with their patience and dedication and teaching ability."
Zigner works all year on CHOC Follies, rounding up talent and planning details of the show.
"We had 97 people audition to be in the show this year," said Zigner. "Our director, John Vaughan, came up with the theme and title for this year's show: "Viva CHOC Vegas."
She also works on obtaining sponsorships from businesses and individuals.
"Everyone in the show gives or gets a thousand dollars," said Zigner, who convinced local philanthropist Paul Musco to open his wallet.
"He told me that if we did a show like this, he'd become a sponsor," explained Zigner.
She paused, then added, "next to my wonderful husband, this show has been the joy of my life."
CHOC Follies are held March 28-30 at Robert B. Moore Theatre at Orange Coast College in Costa Mesa. Tickets are $35 to $125. For more information, call (714) 509-8690 or visit CHOCFollies.org.