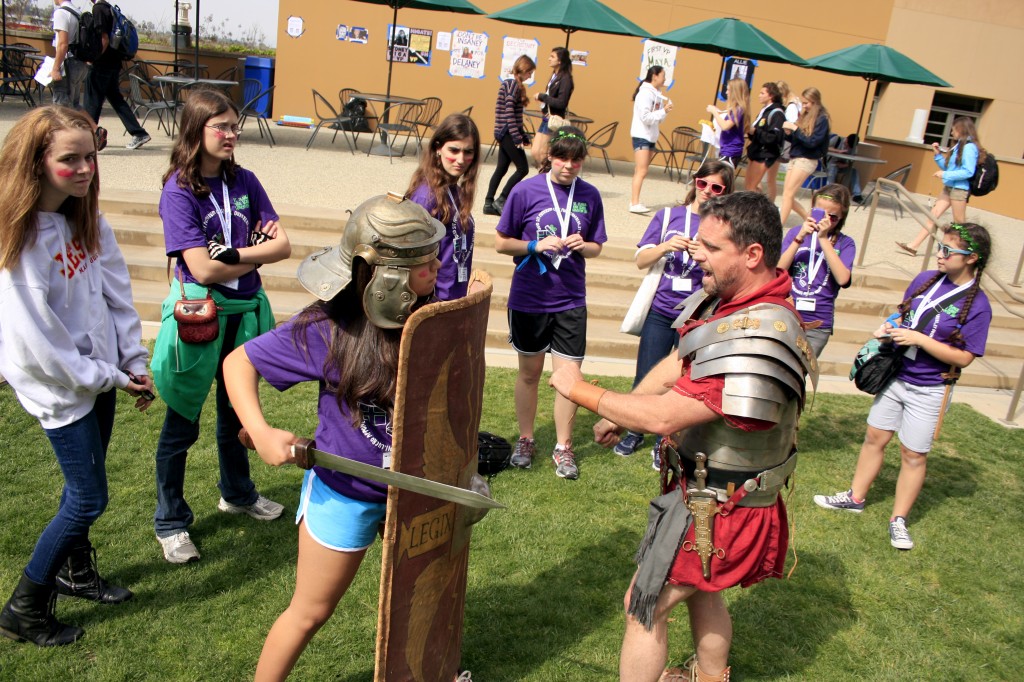 Latin is alive and well at Sage Hill School, and there were about 1600 students, teachers, and parent volunteers on campus last weekend to prove it.
Sage Hill School hosted the 58th Annual California Junior Classical League State Convention this year. It is the first time the school has held the event.
"It's kind of encouraging, you hear that Latin is the dead language, but you come to this convention and see 1500 to 1600 people who study the language and are just as passionate as you are," said Yoon Cha, 18, a senior at Sage, an "artistic genius," and a core member of the school's Latin Club, the group of students organizing the event.
The fact that the convention has been held for 58 years now, and is still going strong, proves that Latin is still relevant, agreed convention president Ryan Lee, 18, a senior at Sage.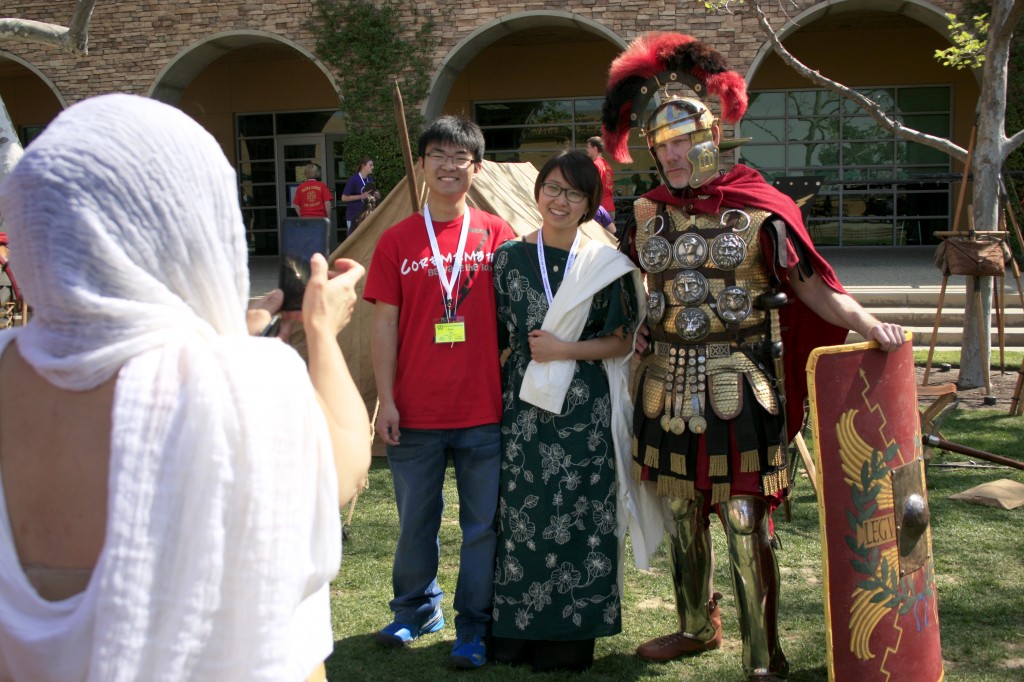 "The passion from this language and the interest in the culture can still inspire people to this day," Lee said. "And I think that's what it comes down to."
And the students were definitely inspired.
"I'd go anywhere for Latin," said Haley Slate, 15, a ninth grader from St. Francis High School in Sacramento. "I'd go to Scotland."
The passionate Slate was very excited to be at the convention.
"Fun is an understatement," she said. "I'm completely elated."
There were a variety of activities for the students to get excited about, including chariot races, catapult competitions, chess games, Latin reading contests, and many more.
The Sage students also came up with a few brand new events and competitions, including Project Runway: Ides Edition and 12 Labors of Hercules.
"The students have done a great job of coming up with activities that catch the modern mind, the modern student," said Sage Hill's Latin teacher, Lance Novotny.
The event also included a group of Roman impersonators, a gladiator tournament, a Rent-a-Roman auction, and a "Rome's Got Talent" show, and many guest speakers all weekend long.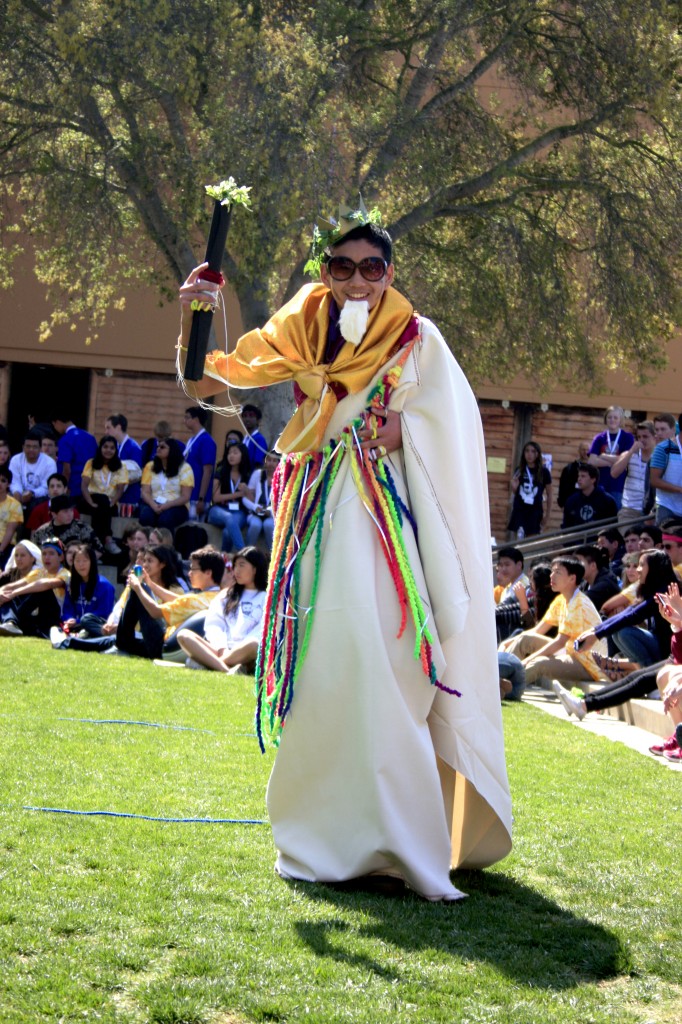 As much as they love Latin, gladiators, chariots and catapults, Novotny said, what really counts at the end of the day is all that time and energy goes into producing something meaningful.
Sally Sefami, chair of the world language department at Sage, said the day is about bringing classical culture to life in a way they are not able to from reading books or watching films.
"They're getting to live it," Sefami said. "The culture is alive."
A total of 43 schools attended the event, with more than 600 students from Orange County alone.
"I'm immensely proud of our students for undertaking this convention," Sefami said. They went "above and beyond what they were asked to do to make this happen."
Both Lee and Cha were excited to see how it all came together.
"It's going amazing," Cha said on Saturday. "We put so much effort into the event and it's really paying off… I'm so glad I was able to be a part of this."
She enjoyed just walking around and soaking it all in, she added.
It was a difficult year of planning and there were many obstacles, Lee said after the weekend was over, but he has a great sense of achievement and camaraderie.
"I've learned that while I have clear limits to what I can achieve on my own, there is no limit to what a team of dedicated and passionate individuals can do," he said.
For more information, visit sagehillschool.org and njcl.org.