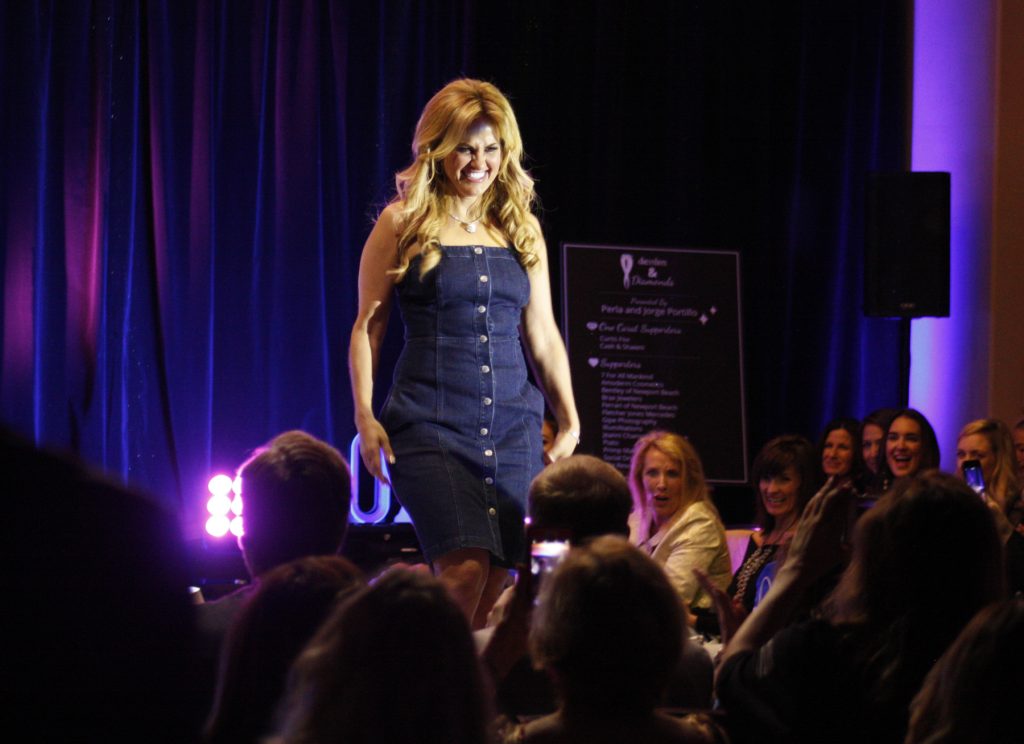 In honor of the worldwide Rare Disease Day, Global Genes – a rare disease patient advocacy organization – hosted its first Denim & Diamonds Fashion Show last week and raised $20,000 for their cause. 
The event was held Feb. 28 at The Resort at Pelican Hill in Newport Coast. 
Produced by Newport Coast resident and rare disease parent advocate Perla Portillo, the fashion show featured local residents and supporters modeling clothing on the runway in honor of their own loved ones affected by rare diseases or advocating for themselves. Portillo and her husband, Jorge, organized the event in honor of their daughter, Alanis, who has a rare, genetic disease that has yet to be properly diagnosed.
More than 150 people attended the blue denim themed event, which including a champagne and appetizer reception plus a silent auction prior to the fashion show. Audience members were stylish as well, attendees were encouraged to come "decked out in their best denim outfits with a little sparkle added to their ensemble."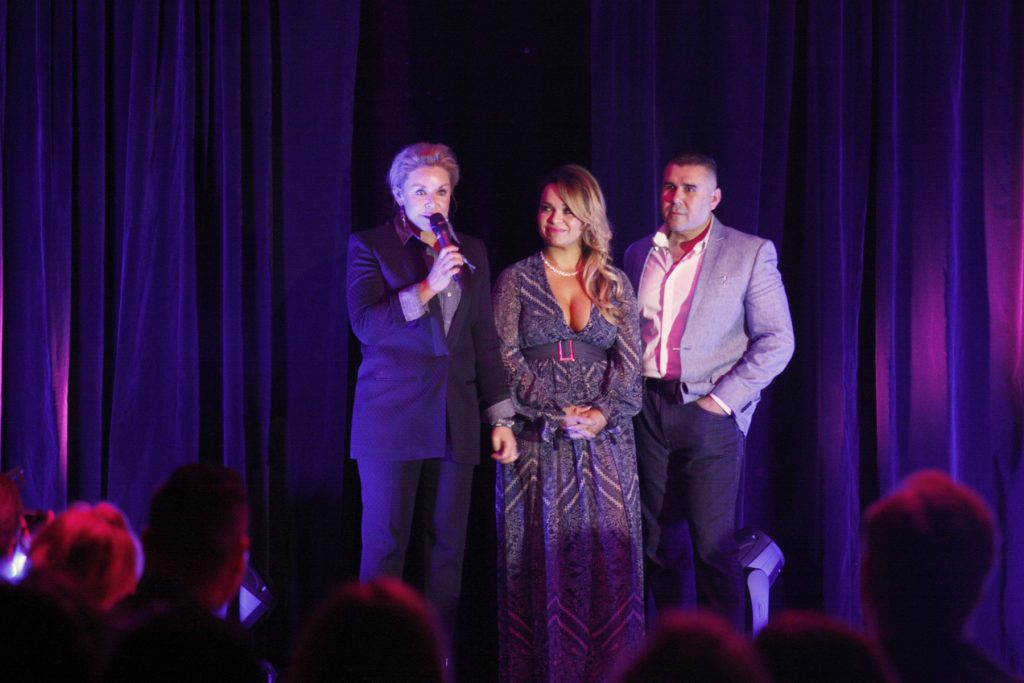 The event raised about $20,000, which goes directly to Global Genes' RARE Patient Impact Grant, an exclusive funding opportunity for rare support groups and RARE Foundation Alliance patient organizations. The program provides medical equipment, family therapy, sensory equipment, sports programs, genetic testing, special outings for children with rare diseases, and more.
In 2016, more than 17,000 patients and caregivers had their challenges of living with a rare disease reduced through the RARE Patient Impact Grant Program. The Portillo family received one of the grants three years ago, which allowed them to genetic testing for their daughter.
"Rare diseases affect one in 10 Americans and 350 million people globally," said Nicole Boice, Founder and CEO of Global Genes, who attended the Denim & Diamonds event. "The need to eliminate the challenges of rare diseases is tremendous and Denim & Diamonds is an exciting way to show support for the community on World Rare Disease Day."
The fashion show showcased top denim collections from popular brands including Ella Moss, Freddy Jeans, Joseph Ribkoff, Miranda Frye, Ted Baker, Seven for All Mankind, Splendid, and Vitamin A Swim.
Newport Coast's high end contemporary clothing, shoe, and accessory boutique, Jeanni Champagne, provided clothing and styled the looks for the models. Social Dry Lounge provided hair styling, while Brax Jewelers provided jewelry for the models.
NOTE: Global Genes is currently working on the 3rd annual virtual DENIM Dash 5k for Rare Disease, which runs from April 1 – 30. People can run, walk, skip or swim, anywhere, at any time. Participants are asked to get moving in support of patients, family and friends of the rare disease community. Southern California locals are invited to participate in the local Dash on April 13th at the Newport Dunes Resort from 5-7pm.

For more information, visit GlobalGenes.org.