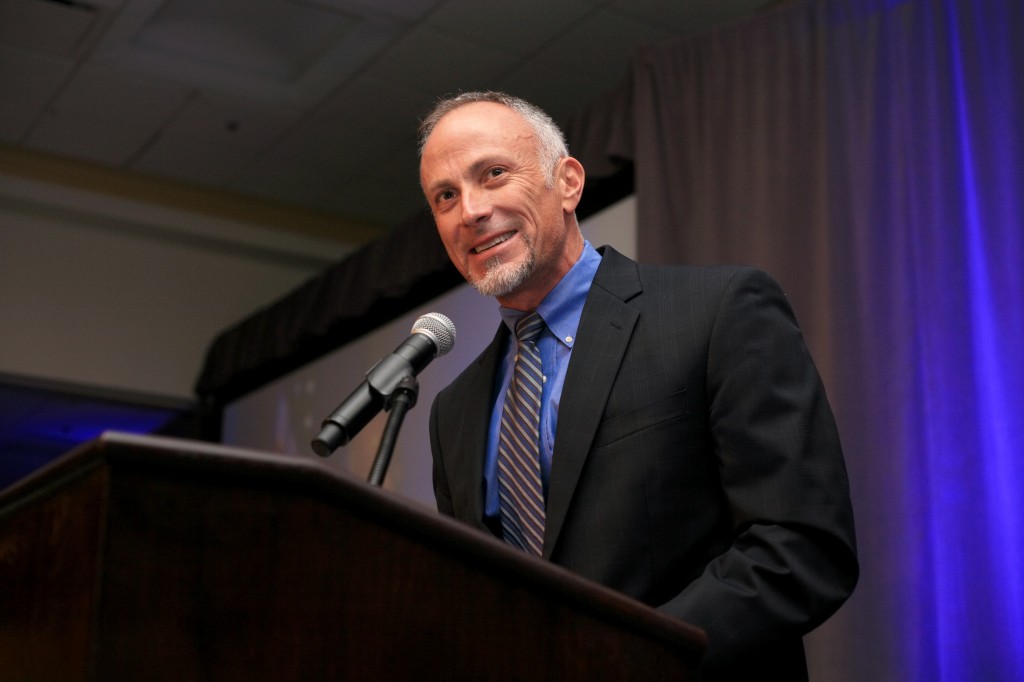 Details about what let to the early retirement announcement of Newport Beach City Manager Dave Kiff were revealed Tuesday during the City Council meeting and left many residents more confused and upset than before.
The city released a statement on March 25 explaining that Kiff told the Council he will leave his post toward the end of 2018. Other unverified reports claim that several Council members pressured Kiff into departing before his contract is up next year.
On Tuesday, Council voted 7-0 to amend Kiff's employment agreement to end on Aug. 31, instead of the original April 24, 2019, date. Kiff recused himself from the discussion and left the room.
Kiff will receive a deferred compensation contribution of $20,000, up to $5,000 in attorney fees, and a one-time payment of $84,000 which covers his pay from September through December.
Council members Diane Dixon, Jeff Herdman, and Brad Avery, the three allegedly in the dark about the move to pressure Kiff into retiring early, expressed sadness about what happened and were upset over the process.
"He should be allowed to work out his present contract with dignity and the respect he deserves, and exercise his right and privilege to retire at his own choosing," Herdman said. "A city manager of Mr. Kiff's caliber should not be forced to speed up his retirement."
Dixon explained what happened leading up to the announcement, as she learned directly from Kiff.
They forced him out, he had no choice, she said.
Going back to 2015, Kiff had heard directly and indirectly comments disparaging his performance or the need to have him leave the city, Dixon explained.
She referenced Mayor Marshall "Duffy" Duffield saying in 2015 that they wanted to get rid of him and in 2016 saying Kiff would be "given gold watch and patted on the back and retired."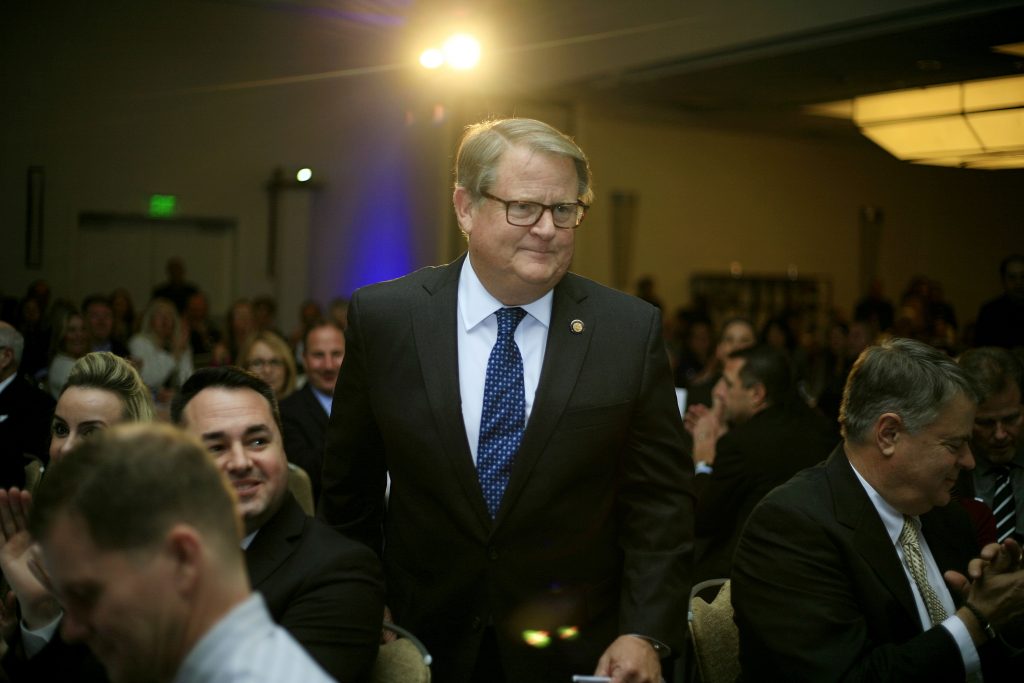 Those comments are old and a lot has changed in the last three and a half years, Duffield noted.
Duffield admitted that he previously thought Kiff was the root of a lot of harbor-related problems. But since working with him, they have moved on and there is no animosity between the two, Duffield said.
Councilman Kevin Muldoon made a similar comment, that he did "butt heads a lot" with Kiff, but working with him over the years he grew to trust and respect Kiff.
According to Dixon, retelling what she said she learned directly from Kiff, during after a standing Monday meeting in February, Duffield and Mayor Pro Tem Will O'Neill told Kiff they wanted to talk "serious business" about "speeding up" his retirement.
Kiff apparently said that he was planning to retire after the November election, "as the timing might allow for better candidates to apply."
But Dixon said that O'Neill asked that the change happen during summer.
"That clearly wasn't the full conversation that I had with Mr. Kiff," O'Neill replied later.
At that point it was just looking at what the transition plan would be, he added. The mistake was not bringing it to the Council immediately, O'Neill said.
Duffield agreed that the conversation was simply about the transitional plan, he expected it to be on an upcoming agenda for the full Council to review.
"Dave's plans were sped up a bit when unfounded rumors circulated about four Council members demanding Dave's resignation or be fired," Duffield explained. "To be clear, that never happened."
It was no secret that Kiff was considering retirement, Muldoon added.
"In my perspective, it should not matter if he's asked to go a couple of months before he had in mind, as long as we did it in a respectful way," he said.
The way Dixon laid it out, it was done in a respectful way, Muldoon added.
Dixon commented that they were not acting in the public interest. It was an "ambush" by the two councilmen and applied "some tortuous legal scheme to terminate the employment of the city manager," Dixon commented.
"They were the actions of officials trying to pull something over on the public, to do something in their own political or personal interest without regard to the good of the city and its residents, to do something that may not stand the light of day," Dixon said.
They didn't have the authority or the approval of the rest of the Council to "demand" that he retire earlier than planned, she said.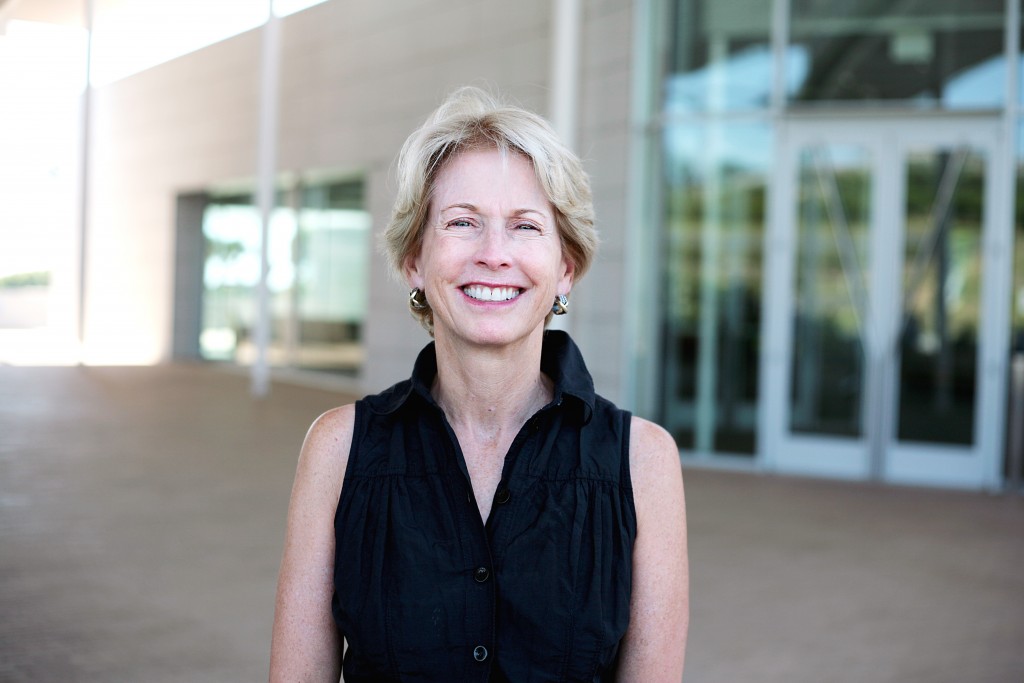 "They are not the chief executives, the king or dictators," she said. "They are not empowered to act unilaterally without consultation, debate, or, if necessary, a vote of the Council."
Avery made a few comments, including that he totally trusts Kiff's account as described by Dixon.
"I'm just really saddened by this and I'm sad for the city," Avery said, "because it didn't have to happen."
More than a dozen people spoke during public comment, with about two-thirds of them supporting Kiff, questioning the process, calling for an investigation, and urging the Council to allow him to stay.
Longtime resident Walter Stahr questioned why any Council members would want Kiff to leave earlier than he planned.
"As best I can tell, the reason you want to get him out is that the four of you want to pick the next city council manager before three of you face elections this fall, which at least two of you face very difficult election campaigns, and one of you was the subject of a recall campaign," Stahr said.
Several residents called it a "back room deal" and said it denied the proper democratic process.
"The attempt to mislead the public is reprehensible," Susan Skinner said. "You have been caught and now you face the outrange of your constituents."
Some noted that the city is essentially paying him to retire early. If someone wanted to retire, asking for a check from the employer to do so doesn't make sense, a few pointed out.
Denials from the accused Council members are cheap and hard to believe, said former mayor Nancy Gardner.
"I'm confused about this," Gardner said. "Unfortunately the confusion just seems to generate more and more questions."
On the other side of the issue, a handful of speakers thanked the Council and commended how they were handling it.  
Lifelong Newport Beach resident Seymour Beek called the Council's actions "level-headed" and "sensible." He trusts their judgment, Beek added.
"I have survived the retirement of a number of very capable city managers," Beek said. "However, I have never quite witnessed the firestorm of irrationality and anger resulting from the retirement of a city manager as I have witnessed this time."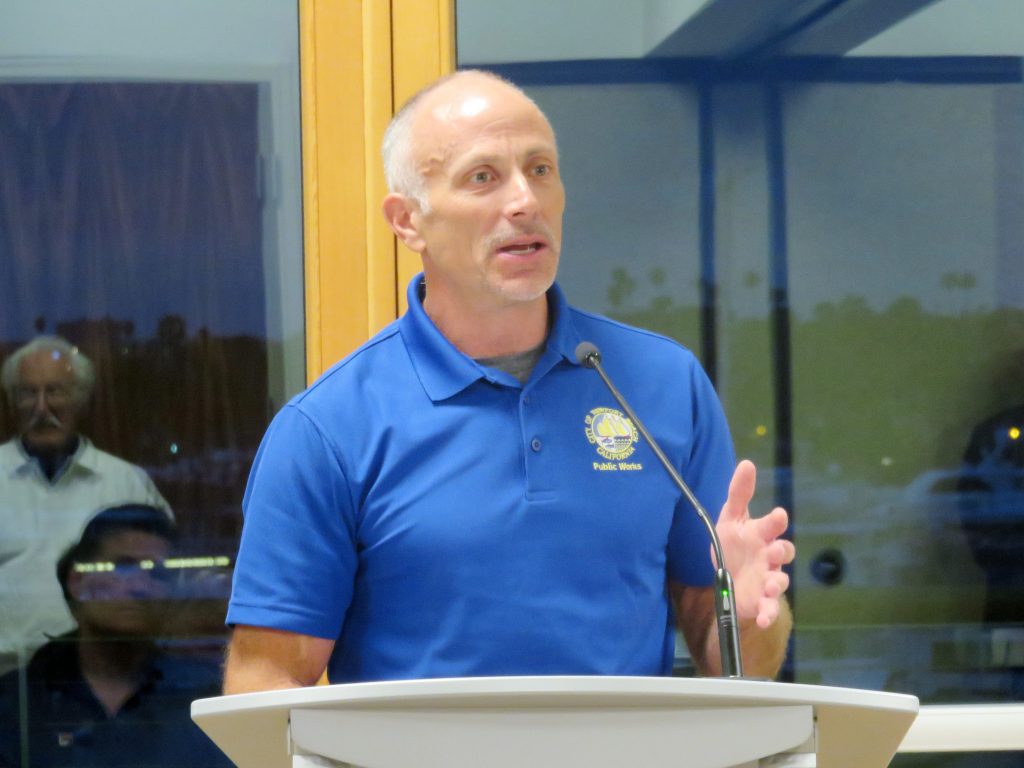 Kiff was good in a lot of ways, but also had a lot of faults, added Bob Rush.
Several agreed that others are politicizing what should be routine business.
Debating over the retirement of a city manager is ridiculous, said Peter Van Voorhis. It's basic government work, he added, nobody should "hijack" it for their own political reasons.
"The loudest groups are rarely the ones that are right, because if you're right you don't need to scream about it," he said.
Several people on both sides of the issue noted the importance of moving forward. Transparency during the search for a replacement is key, several people noted.
"I'm concerned about the damage that this action has had in the confidence and trust that you, the community, have in this body going forward," Herdman said.
There is no basis to the rumors that someone has already been selected to succeed him, Duffield added.
There was no predetermined path for any replacement for Kiff, Councilman Scott Peotter said.
There are some holes in the executive team, including some more management in the harbor, Peotter pointed out. He suggested Denny would be a good potential candidate because of his past harbor experience.
"It's a leap that should never have happened," Peotter said.
Dixon suggested that human resources issue a request for an outside firm for the search process and return to Council for review.
There was some back and forth between her and Muldoon and Peotter, who both disagreed with using the HR department lead the process of finding a recruiting firm. They also discussed what the HR department is legally permitted to do and whether or not the HR director could report to Council, which the city attorney clarified was not allowed.
The responsibility ultimately went to the city clerk's office and Dixon reluctantly agreed.
Dixon also recommended including an item during an upcoming meeting to allow the public to tell Council what values, experience, and qualifications they want in the next city manager. She also suggested an online survey asking the same questions from residents in order to get as broad of a perspective as possible.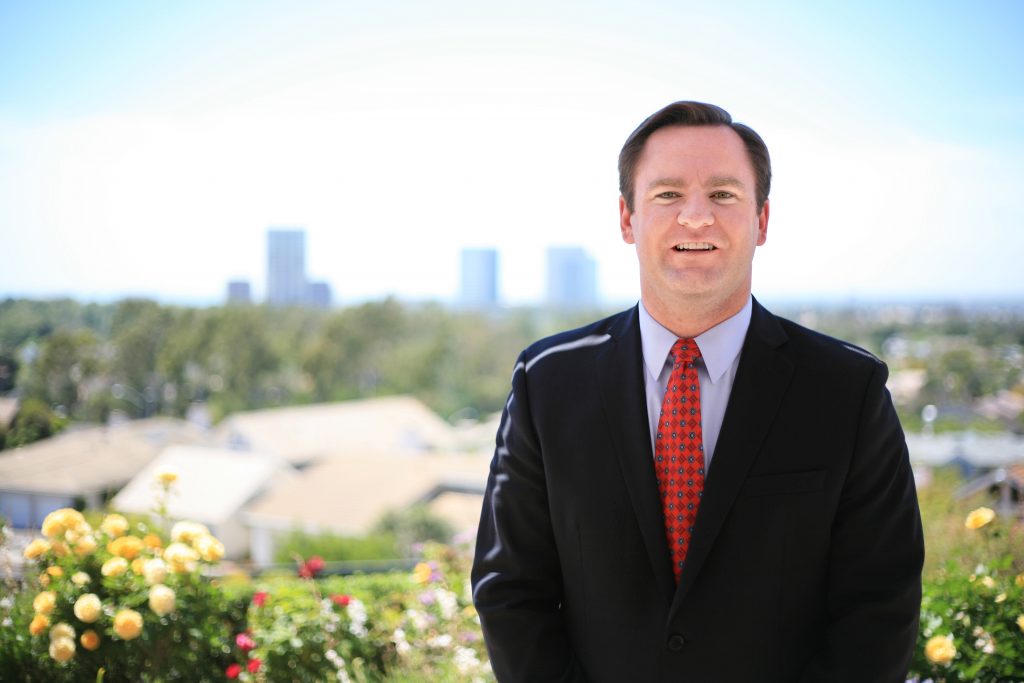 She emphasized that the process should involve all seven Council members, not just a few on an ad hoc committee.
All of her suggestions, aside from the HR department involvement, were included in the final approved motion.
Overall, many agreed that trust and confidence in the Council needs to be rebuilt.
"We clearly have some fences to mend up here, and we will," O'Neill said.