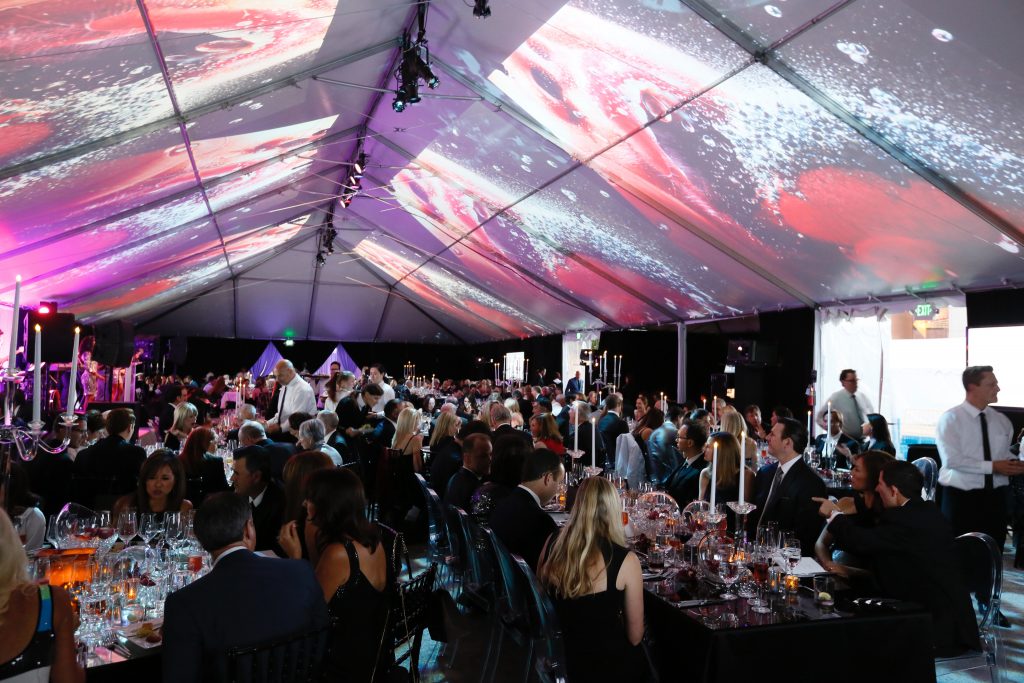 Dining has truly become an art form—chefs have turned into culinary artists whose canvas is an empty plate waiting to be filled with gastronomic delights.
It's fitting that the Orange County Museum of Art's annual fundraiser is dubbed Art of Dining, because it successfully blends the visual and culinary arts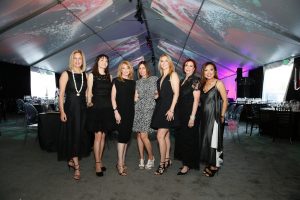 This year's Art of Dining was held on May 21 in a tended faux ballroom on the site of the museum's future home at the Segerstrom Center for the Arts.
Not only did this gala dazzle the senses, it was the museum's most successful gala to date, raising more than $535,000 for the museum's exhibition and education programs.
Three hundred guests attended the first on-site celebration of the museum's move to its future home.
Guests were welcomed into the first of two decorated tents for a reception with a lounge designed by furniture retailer Room & Board and a tower of Louis Vuitton trunks that paid homage to the Eiffel Tower.
While sipping cocktails donated by Nolet Fine Gins and Ketel One Vodka, as well as Cava donated by VACA, guests enjoyed hors d'oeuvres prepared and donated by VACA that included Spicy Juicy Pork Belly Meatballs, Scallop Ceviche with avocado Passion Fruit, and Charcuterie Cones.
When the curtains opened, guests strolled into the adjoining dinner tent, where large projections of Minter's work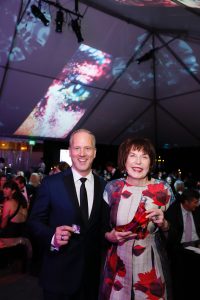 covered the ceiling.
After live music from the band Ground Control, OCMA Director and CEO Todd Smith and Board of Trustees President Craig W. Wells welcomed supporters and thanked the many businesses and individuals who made the night a success.
The list of gala organizers included the Art of Dining 2016 Executive Committee that included Marsha Anderson, Susan Etchandy, JoAnn Fanticola, Teri Kennady, Deborah Lake, Twyla Reed Martin, Tracy Schroeder, Jennifer Segerstrom, and Jennifer Van Bergh.
This year's Lifetime Achievement Award was presented to acclaimed New York artist Marilyn Minter, whose OCMA exhibition "Pretty/Dirty" is on view at the museum through July 10. Ms. Minter was introduced by another renowned artist, LA-based Catherine Opie.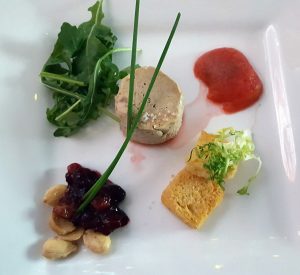 The Kitchen for Exploring Food then proceeded to wow guests with four courses of creative cuisine, each course paired perfectly with wines.
Dinner included foie gras terrine with poached plum and brioche toast points, sea trout and bulgur tartare, bone-in beef short ribs, and Minter-inspired chocolate bombes.
Between courses, the museum presented a live auction which included dinner for 10 prepared by Chef Rainer Schwarz of Driftwood Kitchen, a Louis Vuitton monogram hard sided case, New York getaway, a BMW experience in Palm Springs, and a Louis Vuitton Paris Experience for four.
Once dinner ended, Ground Control took over and guests hit the dance floor.