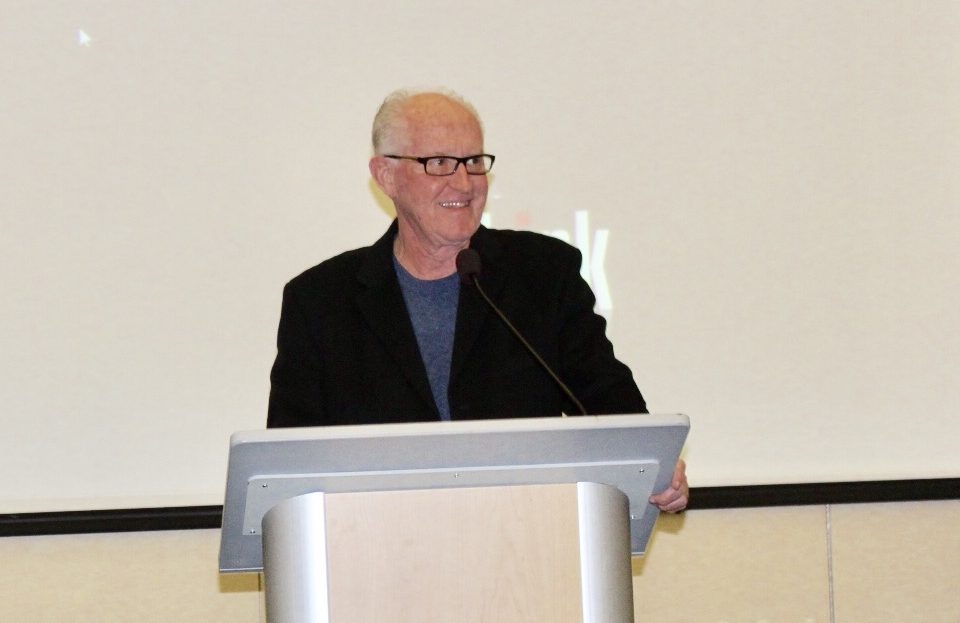 Diane Dixon hosted her 16th and final town hall as mayor on Monday night. She graciously thanked not only the dozens of residents and city staff who attended the event, but everyone she's encountered during her tenure.
As mayor, she said, "I love the policy side, but I also love what's called 'the retail side,' just being with people."
Her first order of business was to introduce newly elected councilman Jeff Herdman, who will represent District 5. After a sometimes tumultuous campaign against two opponents for his district, Herdman was all smiles.
"It's an honor to give back to the city I've lived in for 62 years," said the former administrator.
He added that he's met with current and past council members and begun to outline areas that need to be addressed immediately. Before he passed the microphone back to the mayor, he slipped in a joke about his time in the education system and readiness to serve.
"This may be my first time in politics, but I've spent 39 years in a bureaucracy," he said.
Dixon reflected on her time as mayor and praised the economic revitalization that her own District 1 has seen. Lido Marina Village is recently refreshed and Balboa Peninsula is attracting new businesses. She also mentioned that the city is in negotiations with the owners of the Bluewater Grill for a restaurant on the end of Newport Pier.
She concluded by saying that she looks forward to working with the new city council in 2017.
"I am here to serve you, and that is always rewarding," she said.