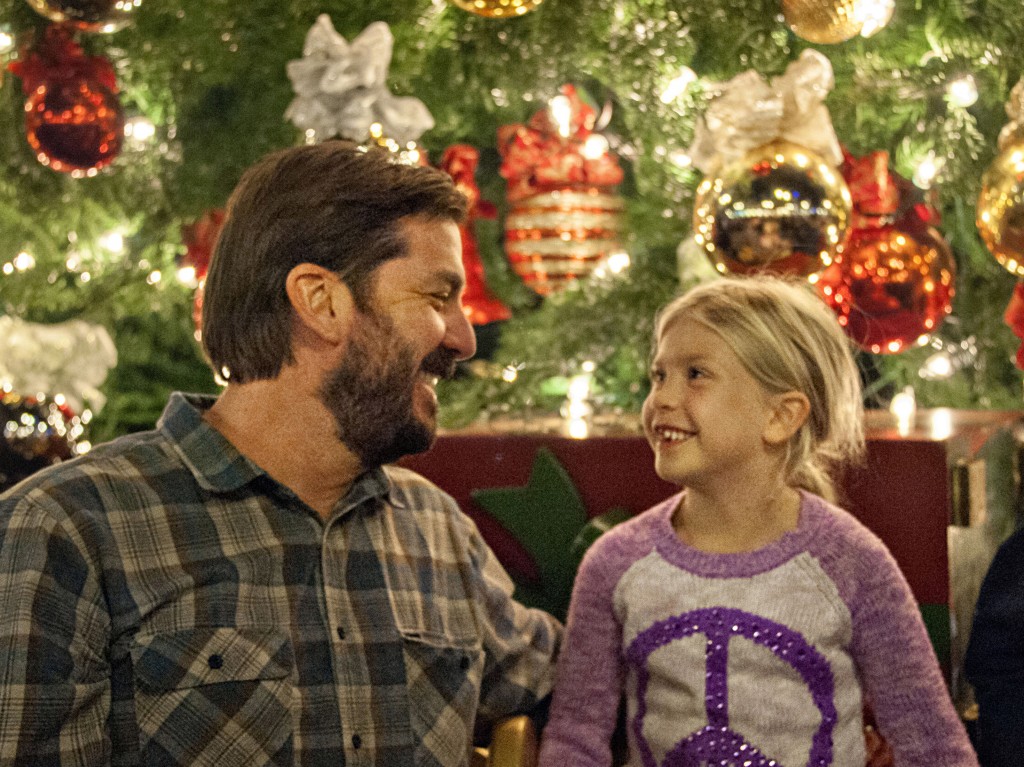 The spirit of the season glowed a little brighter last weekend.
Holiday cheer was in the air as the 90-foot fir at Fashion Island was lit up with twinkling lights during the center's annual tree lighting ceremony.
The tree was installed on Nov. 4 and covered in festive lighting and decorations. It's adorned with oversized red, gold and silver ornaments and more than 20,000 lights.
The season officially kicked off on Nov. 15 and 16 when Fashion Island held the special celebration.
"This continues to be a wonderful holiday tradition that so many families look forward to year after year," said Stacie Ellis, senior director of marketing for Irvine Company Retail Properties.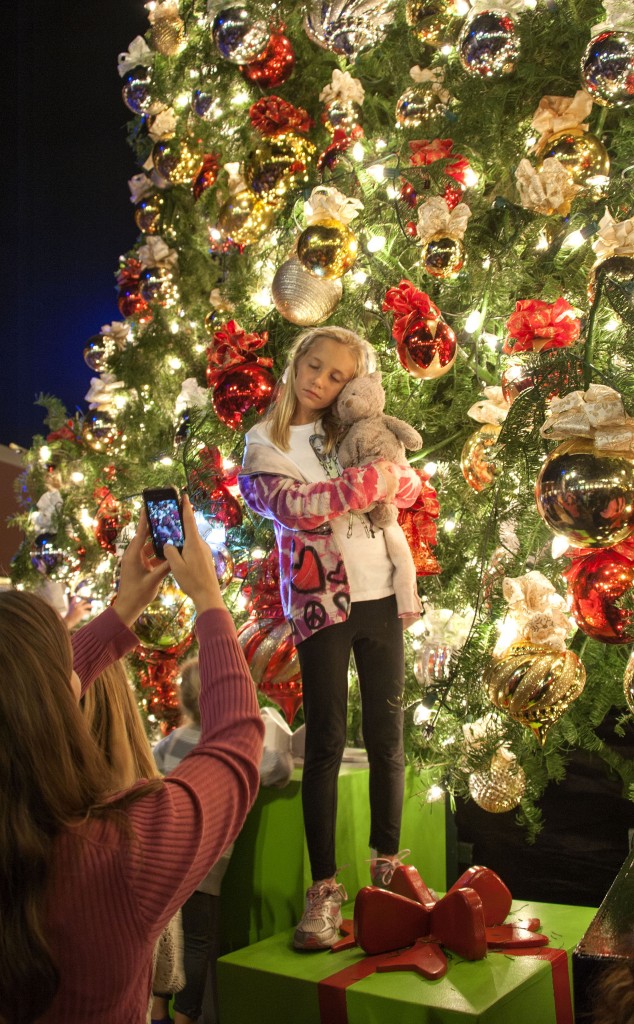 Before the main event each night. Mickey Mouse and other Disney characters performed.
The celebration also featured "snow" falling on the thousands of spectators crowded into Neiman Marcus-Bloomingdale's Courtyard. More than 10,000 people combined participated in the two-day event.
Guests traveled from all over Orange County and beyond to see the festive fir, including the Dailey family from Irvine.
The presents were 8-year-old Sydney Dailey's favorite part, she commented.
The young girl was there with her beloved "Teddy" the teddy bear and her parents, Jennifer and Bracken Dailey.
All three were very excited to join the celebration at Fashion Island this year.
"It's the start of the season," Jennifer Dailey said.
"We've done something (similar) each year," she added.
They usually miss the Fashion Island lighting due to schedules, but have seen the event at South Coast Plaza. Both fun, but very different experiences, they said.
It's a fun way for youngest Dailey to get excited about Christmas, the moms agreed.
"And teddy had fun," Sydney Dailey added.
Both she and Teddy had their photo taken in front of the gigantic tree.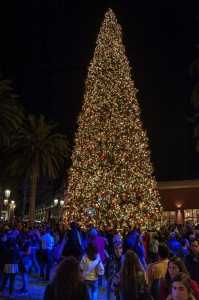 Kayleigh Bonilla, 6 months, of Santa Ana also posed for photos in front of the fir. She was in awe of the lights and colors, said her mother, Flora.
It was the Bonilla family's first time attending, she added.
The event becomes a family tradition for many, like the Martin family of Newport Beach.
Stella Rose Martin, 6, and her dad, Aaron, come every year, they said (mom was home sick this year).
The dad and daughter duo enjoyed seeing Mickey and the whole gang from Disneyland.
Stella Martin's favorite part is climbing on the oversized presents, she said. Their tree at home isn't quite as big, she added.
The event gets the whole family excited for Christmas, two agreed.
The tree will be lit up with Disney-orchestrated music and lightshow each evening through the holiday season.
For more information, visit shopfashionisland.com.