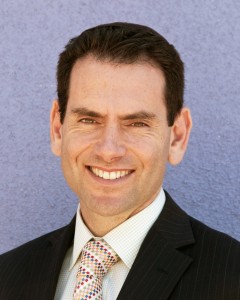 "Temple Bat Yahm began as a dream of eight families who wanted to establish a spiritual home for Jews in Newport Beach and the surrounding areas," explained Rabbi Gersh Zyblerman, Senior Rabbi at Temple Bat Yahm (TBY) "It has really developed into a thriving place of Jewish living and Jewish life. It's a hub where people come together to connect with each other, to celebrate the festivals and Sabbaths, to celebrate life's joys and celebrations, and support each other through life's difficult times as well."
That original dream continues to grow, and last week 250 people came together to celebrate Temple Bat Yahm's 40th anniversary.
"A lot of people here are transplants from other areas, leaving childhood friends behind and looking for meaningful ways to connect with people who have similar values and priorities," Rabbi Zyblerman said. "The Rabbi's job is to serve the community and to serve the Jewish people. A big part of that is providing pastoral care and support, but it's really about connecting people with each other so they don't feel alone and isolated."
A native of Melbourne, Australia, Rabbi Zyblerman was active in his synagogue there before taking a unique route to the position he enjoys so much today.
"I didn't follow the usual path of those who go to rabbinical school," Rabbi Zyblerman said. "They usually take the humanities approach, and I was a science guy. I was really drawn to the healing profession. I recognized as a doctor in a very large metropolitan hospital that a great deal of human suffering and disease was caused in part because people were not connected to a community of meaning; they were quite often alone and they felt that life was devoid of purpose. I knew from my faith tradition that there was another way. I felt a calling to help heal people, to connect them with the Jewish tradition and community and the power that that has to create a life of purpose, satisfaction and meaning."
"I wanted to be part of the solution on a community level instead of picking up the pieces one by one in a big public hospital," he added. "I'd finished medical school, done my internship and was doing residency, but knew that wasn't what I was most excited about. I'd always wanted to be a Rabbi, but there's no rabbinic training in Australia. That led me to Jerusalem for one year, then Cincinnati for a year and then three years at the L.A. Campus of Hebrew Union College – Jewish Institute of Religion, and I commuted from Newport Beach."
Rabbi Zyblerman first served at Temple Bat Yahm between 2002 and 2005 as a Rabbinic intern, while his wife, Rabbi Rayna Gevurtz, served at TBY as their first Assistant Rabbi and is now also a member of the clergy team. He and his wife have three daughters.
"Looking to the future, Temple Bat Yahm will continue to be and grow as the place for Jewish life in Newport Beach," Rabbi Zyblerman said. "We have a very wide tent, we welcome folks from a variety of backgrounds, Jewish and non-Jewish. We have folks who grew up as Orthodox Jews as well as Christians and people from other religions too.  We are very welcoming and encouraging to those with interfaith as well as LGBT folks."
The community is invited to Temple Bat Yahm's Purim Carnival on March 16 from 11:30 a.m. to 2 p.m. There will be an outdoor carnival, pony rides and game trucks.
For further information, visit TBY.org.
Cindy can be reached at [email protected]