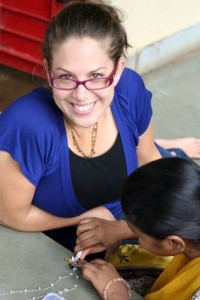 "First Fruits does not exist because we have extra money, we choose to sacrifice and say no to things, so that we might be generous and give our first and best away," said Chad Coltman, director of operations at Rockharbor. "First Fruits is Rockharbor's initiative to continually give away the first of every dollar they receive to partners, organizations, and individuals beyond Rockharbor."
"Twelve percent of our annual budget is directed outward, meaning we give away 12 cents of every dollar that comes into Rockharbor's doors, "Coltman continued. "We're following the Biblical examples where God's people gave their first and their best away, trusting that He would provide for them. We wouldn't have a dollar to give away if it wasn't for Him, His sacrifice, and His generosity."
Coltman said First Fruits consists of a team of staff, volunteers and a member of the elder board who meet monthly to talk and pray about allocating the money. Since beginning in 2002, First Fruits has given away approximately 8.2 million dollars.
First Fruits allocates funds to the following areas:
-Benevolence: to assist individuals in need through one-time gifts.
-Mission Investments: for those investing in their local or global community.
-Church Plants: to help with church plants.
-Strategic Partners: for organizations with which they have an ongoing partnership.
-Friends and Neighbors: for organizations they have a relationship with, but not an ongoing partnership.
-City Initiative: each of Rockharbor's five campuses appoints a City Pastor as a liaison to the city.
-Schools Initiative: to invest in students, teachers and schools.
"When we were a brand new church, we got a lot of help from other churches," Coltman said. "We received a generous check from a church in San Jose. They'd heard we were starting a new church and wanted us to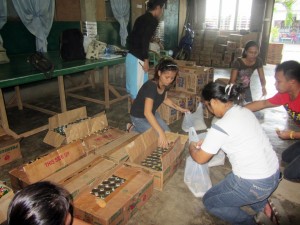 know they were with us and wanted to bless us. We want to bless others like that and be a church out there linking arms and helping other churches and organizations, to have radical generosity."
"Generosity is a way to turn our attention outward, to keep us from becoming overly focused on ourselves," Coltman continued. "Our mission is about furthering God's kingdom and our resources are to help make a difference in other's lives. We don't give so that we can receive, but the blessing of receiving is definitely a by-product. So is the joy we get in giving, as well as seeing others grow. Giving is also an important discipline for us as Christians."
"I believe a primary purpose of the church is to reflect Jesus to the world," said Ryan Callaghan, a Newport resident who has served on the First Fruit team for three years.
"Jesus is remarkably generous and compassionate. Our church wants to emulate that, locally and around the world. We want to be famous for love. We recognize that God is at work in countless ways in our community and beyond. I love that we get to support and encourage the ministry of groups outside our church without trying to compete."
"I think it takes courage and faith to give to people, causes and entities you don't control," Callaghan continued. "I have seen it grow my faith and the faith of our church's leaders. As followers of Jesus, we believe that there is only one person in control—only one who does everything well. The discipline of giving away a material portion of our church's financial resources is a powerful way to submit to God and regularly remember that He alone is in charge."
For more information, go to firstfruits.rockharbor.org.
Cindy can be reached at [email protected].