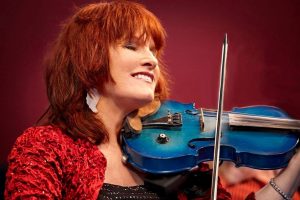 OC Cajun Food & Music Celebration
Christopher has been to New Orleans three times and loves the Creole and Cajun foods, and the music that goes with it, so he was thrilled to learn of the inaugural
OC Cajun Food & Music Celebration, hosted by the Community Action Partnership of Orange County to benefit its OC Food Bank.
The event is Saturday, July 15, from 3 to 7 p.m. at Mile Square Park Sports Field D in Fountain Valley.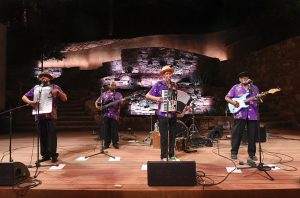 General admission is $50 at the door, and includes samples of food, wines and brews. The event features live performances from Grammy nominee Lisa Haley and the Zydekats, and Dennis G and the Zydeco Trail Riderz. A shaded dance floor is being provided along with tables, chairs and umbrellas.
Long term funders of CAPOC and the OC Food Bank providing sponsorship for this event include Newport Beach-based PIMCO Foundation, Taco Bell, SCAN Health Plan, and Corporate Business Systems, Inc.
For more information, go to ocfoodbank.org/cajun.
OC Coastal Wine, Arts & Music Fest
The Gray Matter Museum on 17th street (where the St. James the Great Episcopal Church of Newport Beach congregation has occasionally held services) is hosting an unusual fundraiser on Saturday, July 22.
Dubbed the OC Coastal Wine, Art & Music Fest, the event offers wine tasting, live music performances, small bites all while taking in beautiful works of art from various local artists.
Noted chefs in attendance include Sushi Chef Mooky Sado with sake and sushi tastings, and Food Network star and pâtissier Jody Swisshelm with wine and custom cupcake pairings. Those with a VIP ticket can add Australian Culinary Artiste, Ric Magrath, showcasing summer solstice savories on the Rooftop, and cognac and cigar specialist, Marcos Weinstein.
General admission is $75 and includes wine tasting, one raffle ticket, food tastings, and live music.
A VIP ticket is $125 and includes reserved seating, parking, admission to Rooftop Speakeasy, wine tasting, five raffle tickets, food tastings, specialty cocktails, and live music.
Renowned artist Wyland has donated artwork for the raffle.
All proceeds benefit the Gray Matter Museum. For more info and tickets, visit facebook.com/events/237168280131809 or gmmaca.org.