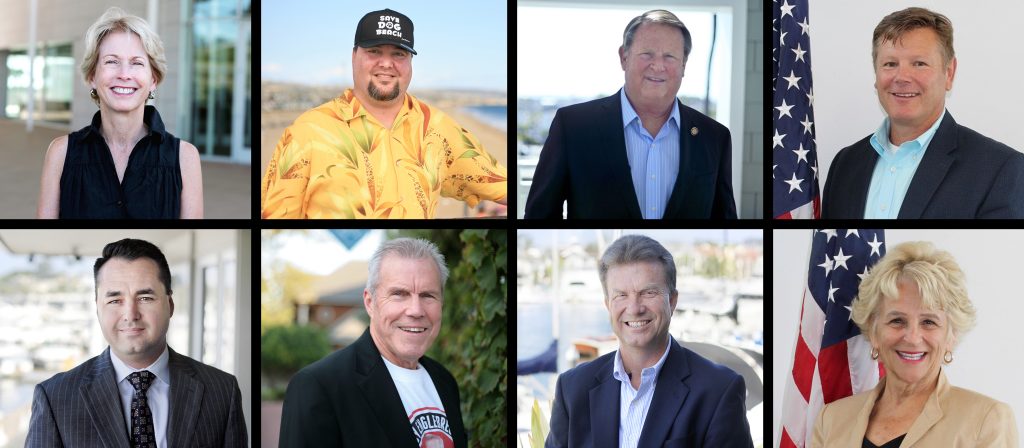 Campaign season officially kicks off next week with the first local Newport Beach City Council candidate forum.
The NB Chamber of Commerce will host a "Meet the Candidates" event on Aug. 23. It's the first Council candidate forum or debate of the year.
A complimentary continental breakfast will start at 7 a.m., with the program kicking off at 7:30 a.m. and scheduled to end by 9 a.m. The event will be held in the Friend's Room at the NB library's main branch, at 1000 Avocado Ave.
This free, public event is expected to be full, so reservations are strongly recommended.
Orange County Business Council CEO Lucy Dunn will moderate the event.
It will feature an interactive panel format, giving residents a first-hand look at the candidates' positions and experiences on various important topical issues.
The 2018 Council candidates are (incumbents listed first): Diane Dixon, retired, and Mike Glenn, Founder of SaveNewport, are running for District 1; Marshall "Duffy" Duffield, businessman and current mayor, and Tim Stoaks, businessman, are in District 3; Kevin Muldoon, businessman, and Roy Englebrecht, current Parks, Beaches and Recreation Commissioner, and owner of a fight promotions business, are running in District 4; and Scott Peotter, architect, and Joy Brenner, businesswoman, are in District 6.
During previous Chamber candidate forums, they gave a one-minute introductions, had a lightning round, a series of yes/no (or thumbs up/thumbs down) questions, and several quick answers on hot topics.
For more information or to register, visit newportbeach.com or call or email Pam Smith at [email protected] or (949) 729-4411.