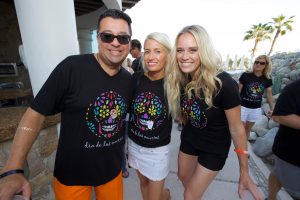 With the stunning background of Cabo San Lucas, the 21st Annual Stars & Stripes Tournament – a three-day fishing tournament, golf tournament and music festival – benefitted seven charities and raised more than $3 million for worthy youth charities in Orange County, San Diego and Mexico.
This year's tournament raised more funds than any other year in the fundraiser's 21-year history.  
Two of the "Knights" (Stars & Stripes founding Board Members) are Newport Beach residents: Erik Anderson and Charles Ruck. They both helped manage the event again this year.  
Since its conception in 1997, Stars & Stripes Tournament has raised nearly $30 million, more than any other fishing tournament benefiting children's charities in the United States. This year's sponsors include SASCO, The Anaheim Ducks, Allen & Susan Boerner, The Fruchbom Family, The Honda Center, Majestic Realty and Miller Environmental.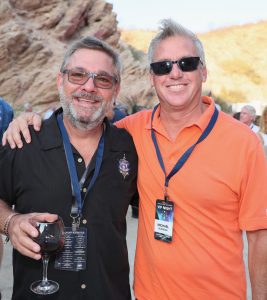 "I can say with confidence that the Stars & Stripes Fishing, Golf and Music Festival stands alone with a one-of-a-kind approach to fun and fundraising," said Stars & Stripes Board Member Tim Ryan, CEO of the Honda Center and executive vice president of The Anaheim Ducks. "Thanks to the army of remarkable individuals who give their time and resources each year, we have been able to generate nearly $30 million since the event's inception to help children in need."
More than 600 people joined in on the four-day adventure held June 22-25 at the Hilton Los Cabos Beach & Golf Resort in Mexico in support of seven youth organizations: Big Brothers Big Sisters of Orange County, Miracles for Kids, Orangewood Foundation, HomeAid Orange County, Tilly's Life Center, South Bay Community Services, and Building Baja's Future.
The 2017 Honorary Charities included: Tragedy Assistance Program for Survivors (TAPS), PLASTICOS Foundation and Halo for Freedom Warrior Foundation.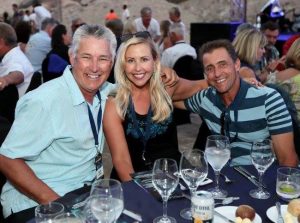 A volunteer board of directors dubbed "The Knights" manages the event along with Ryan, which includes members Dick Gebhard of Pinnacle Land Management; Al Baldwin, chairman at Baldwin and Sons; Jeff Cunningham, senior vice president of Construction Management Services at Shea Properties; Larry Kirkenslager, senior vice president of pre-construction for Sasco Electric Inc.; Charles Ruck, partner at Latham & Watkins LLP; Erik Anderson, president of Anderson Financial, and Zlatko Zadro, president of Zadro Products, Inc. 
The Hilton Los Cabos Beach & Golf Resort served as the luxurious home base for the 2017 Stars & Stripes Tournament, with guests enjoying incredible views, private terraces and direct access to one of the area's only swimmable beaches.
At sunrise, each day of the tournament, anglers launched into the abundant waters off the southern tip of the Baja Peninsula, a fertile environment for plenty of sport-fish species. The Sea of Cortez also provided the backdrop for golfers playing at Mexico's premier courses– Chileno Bay Club, Cabo Real Golf Club, Palmilla Golf Club and Quivira Golf Club.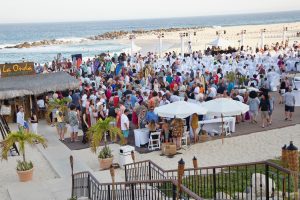 This unique fundraising event, produced by Kapture Vision, has developed a reputation for attracting famed musicians and bands to perform. This year's event featured an all-star lineup including Kenny Loggins, Kelly Hansen of Foreigner, Mickey Thomas of Jefferson Starship and Cameron Rafferty.
The event featured a live auction including an all access pass to Academy of Country Music Awards in Las Vegas held at the MGM Grand in April 2018, which sold for $35,000.
For more information, visit starsandstripestournament.com.