An upcoming fashion show will not only feature the latest trends, but also highlight an important cause.
The 4th Annual Gala and Fashion Show Benefit will be held at 6 p.m. June 12 at Essex Skyline in Santa Ana. All proceeds will benefit the Southern California Chapter of Leukemia & Lymphoma Society.
The black tie affair is being produced by Newport Beach-based EXPO 4 Life. The company's vice president, NB resident Brad Goldston, is also a member of the Executive Leadership Committee for the SoCal chapter of Leukemia & Lymphoma Society.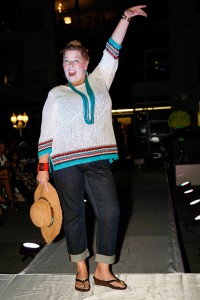 "It should be a fun night," Goldston said, and also provides "an opportunity to give back."
This is the Fashion Show's fourth year, but only the second year it has been a fundraiser. About 550 guests attended last year, he said.
The theme last year was "Survivor's Strut," and included several survivors as models. This year, attendees are encouraged to "Indulge, Imbibe and Unwind" and several survivors will get to enjoy the event as guests.
The 2014 show will feature the latest "ready-to-wear" designer collections, according to the event website.
The event will include wine, beer and cocktails, hors d'oeuvres and desserts from local restaurants, a live and silent auction, and an opportunity drawing. There will also be a guest speaker.
Auction donors include Lamborghini Newport Beach, Disney Vacations, Elite Island Vacations, Coach, Dior, Charlie Palmer and many more wines, luxury products, vacations and dining experiences.
The number of participating restaurants has increased this year, Goldston explained. There will be 10 restaurants serving up gourmet bites and creative dishes, he said.
"Guests should come hungry," Goldston said.
Organizers are also working with high-end brands this year.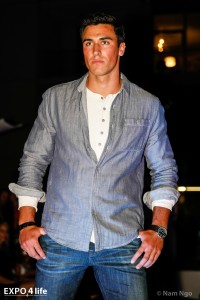 All of which will help raise more money for the cause.
The primary goal of LLS is to cure leukemia, lymphoma, Hodgkin's disease and myeloma, and improve the quality of life of patients and their families.
The organization not only helps fund research, Goldston said, but also supports those affected by leukemia, lymphoma, Hodgkin's disease and myeloma.
EXPO 4 Life is passionate about giving back, Goldston said, and this one way they can help at a local level while highlighting a worthy nonprofit.
For Goldston, whose grandmother passed away from non-Hodgkin lymphoma, the cause is especially dear to his heart.
There is a need for an organization like LLS, he said, it's an important cause that deserves support and the fashion show is a fun way to do just that.

The event will feature La Perla Lingerie, Baccarat, and HUGO Hugo Boss. Complimentary food will be presented by chefs from AnQi, Bluewater Grill, Charlie Palmer, Seasons 52, Fresh Griller, Morton's The Steakhouse, Tommy Bahama, Prego Ristorante, Scott's Restaurant & Bar, and Simply Sweet Cakery.
For more information about the Leukemia & Lymphoma Society, visit lls.org.
For tickets and more information about the event, visit expo4life.com/gala.
Tickets are on sale now and are discounted until May 31. There are a limited number of VIP tickets still available.