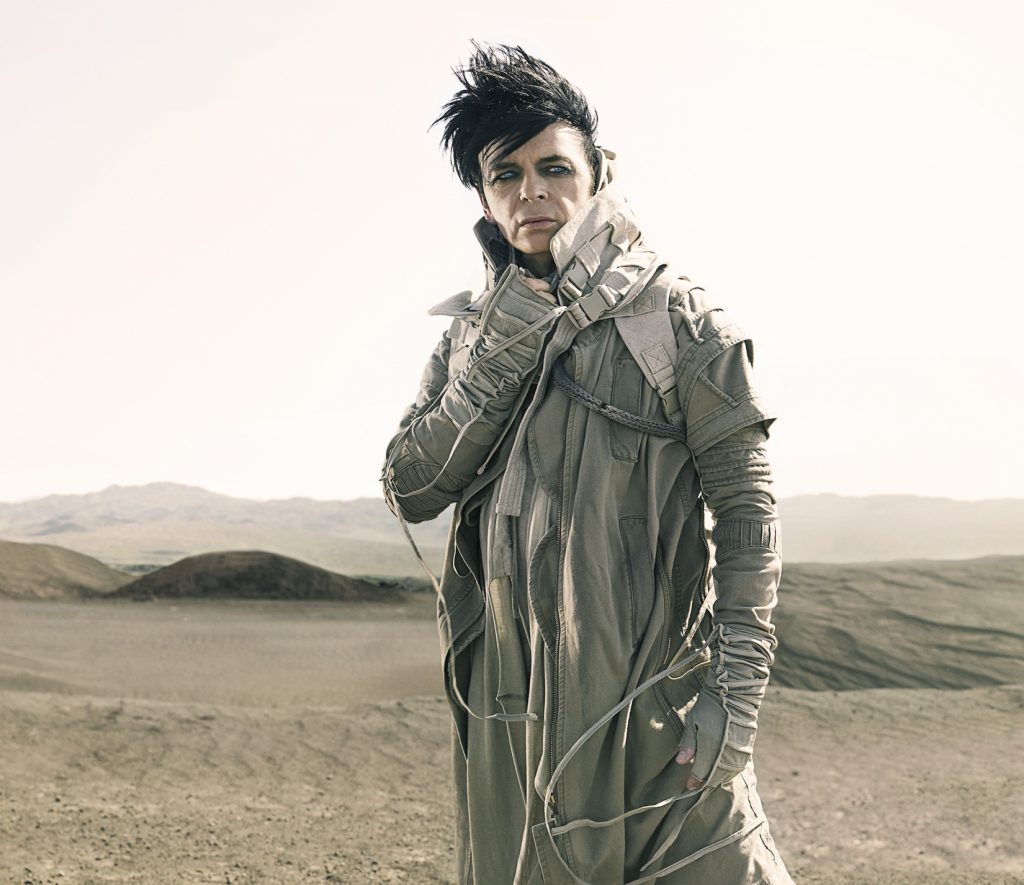 Back in the days when New Wave was taking over the airwaves, everyone I knew (including me) owned a copy of Gary Numan's iconic and groundbreaking 1979 album "The Pleasure Principle," which contained his smash hit "Cars."
Numan's android-ish style and unique vocal phrasing, plus his synth-driven music, propelled him to the top of the charts.
Now, nearly 40 years (and some 20 albums) later, Numan, 59, is back with what critics are hailing as his best album in years: "Savage (Songs From A Broken World)."
It's a follow up to his 2013 album "Splinter (Songs From A Broken Mind)," which earned the best reviews of his career and his highest chart-placing in 20 years.
Currently on tour, Numan is bringing his dynamic stage show that features songs from "Savage," "Splinter" and other noted albums to The Observatory in Santa Ana on Nov. 17.
I've been listening to "Savage." On first listen it's a compelling album, but repeat plays offer more rewards. I've been marveling at the layers of sound amid the dark themes and Numan's instantly recognizable voice, at once both urgent and emotionally bleak.
"Savage (Songs From A Broken World)" is described as "an album with a narrative that's set in an apocalyptic, post-global warming Earth in the not-too-distant future. There is no technology left and most of the planet has turned to a desolate desert wasteland. Food is scarce, water even more so and human kindness and decency are just a dim and distant memory. Western and Eastern cultures have merged, more because of the need to simply survive than any feelings of greater tolerance or understanding. It's a harsh, savage environment, as are the survivors who still roam across it."
Indeed, his video for "My Name is Ruin" (which features his 11-year-old daughter Persia) off of the "Savage" album reminds me of the novel "Dune," which isn't surprising since the video was shot in the Mojave desert under harsh conditions.
I was able to chat recently with Numan as he was preparing to launch his tour, which he told me includes 30 shows over the span of 38 days. I was curious if he still enjoyed touring.
"I do enjoy touring," he told me. "I love traveling anyway, every day we're moving on. I find it exciting, to discover what is out there. And the band members are all close friends, they're lovely people to be with. We're on an adventure together."
Numan said his wife is coming on the tour with him, and his three daughters will be with him for part of the tour, including Persia, who sang backing vocals on "My Name is Ruin."
"Any show she comes to, she gets to come out and do that one song with me," said Numan. "She's a really good singer. I was working on that song all day on the day I wrote and could not get the vocal parts right. When she came home from school, I grabbed her and said try these vocals, your vice is suited for it. She nailed it. She is so natural at it. She's very quiet and shy, but she overcomes it, she's just brilliant at it."
Numan and his daughter are both brilliant in the "My Name is Ruin" video, which can be seen on Youtube.
"I'm really happy with it. The director Chris Corner has a band and has a fantastic eye cinematically. It's very cool, it looks epic. The global warming (topic) was massively important, that was the intent. I wanted it to look hot and vast and empty, even with the clothes I was wearing. It's a future world."
Fortunately, Numan's own world does not look as bleak, especially now that he's on tour. He said he'll be performing five or six songs from "Savage," several from "Splinter," and "a certain amount of early stuff, including 'Cars' and other songs from the early days. We like to change the set list from night to night, yet still focus on the new album."
For tickets to see Gary Numan in concert, visit observatoryoc.com, or Numan's website at GaryNuman.com.