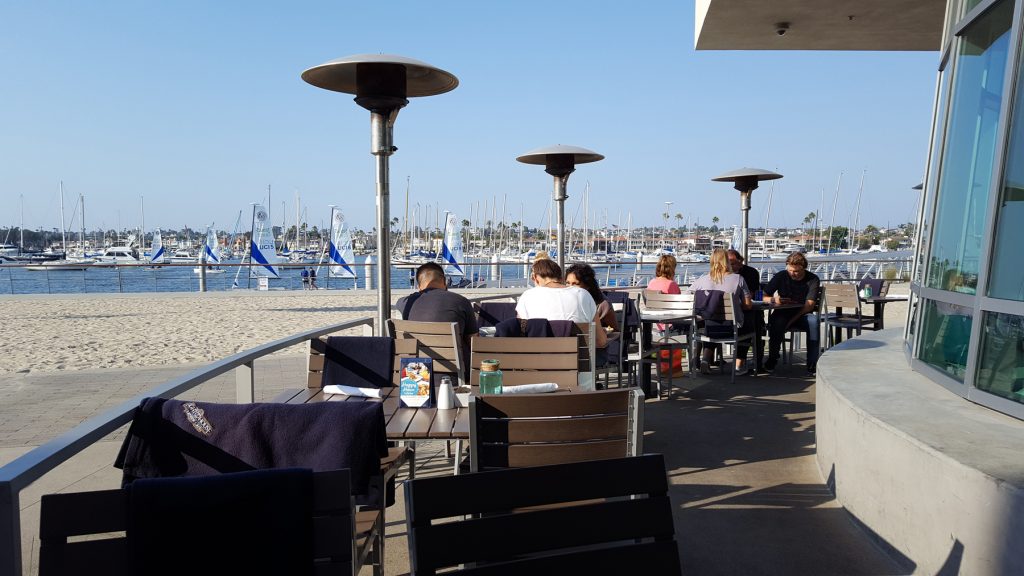 Lighthouse Bayview Café in Marina Park has become one of our favorite dining destinations. We've enjoyed breakfast on the patio, lunch with our dogs overlooking Newport Harbor, and dinner inside the restaurant.
Naturally, we're happy to hear that the restaurant has just launched its new winter menus for breakfast, brunch, lunch and dinner.
Menu highlights for breakfast include Chorizo & Egg Tacos ($10.99), Crab Omelet with blue crab, asparagus, herbs, and red pepper hollandaise ($14.99), and a Frittata with kale, mushroom, bacon, roasted tomatoes, and Swiss cheese ($11.99)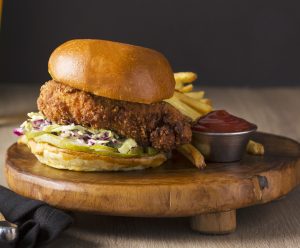 New lunch and dinner options include Slow Braised Osso bucco with mascarpone polenta ($34.99), Slow Roasted Tomato Pasta ($15.99), Blackened Mahi Mahi Tacos ($11.99), Buttermilk Fried Chicken Sandwich ($15.99), and a Veggie Patty Melt on grilled multigrain bread ($12.99).
For weekend brunch, options include Croissant French Toast with salted caramel drizzle, whipped cream, brûléed bananas, and almonds ($12.99), Orange Ricotta Pancakes with powdered sugar, candied orange, whipped butter, and maple syrup ($12.99), and Bayview Omelet with ham, cheddar, and tomato confit ($12.99).
Christopher's favorite item at Lighthouse Café? The beignets ($5.99) sprinkled with cinnamon sugar and drizzled with cream cheese icing. Highly addicting.
For more information, visit lighthousenb.com.