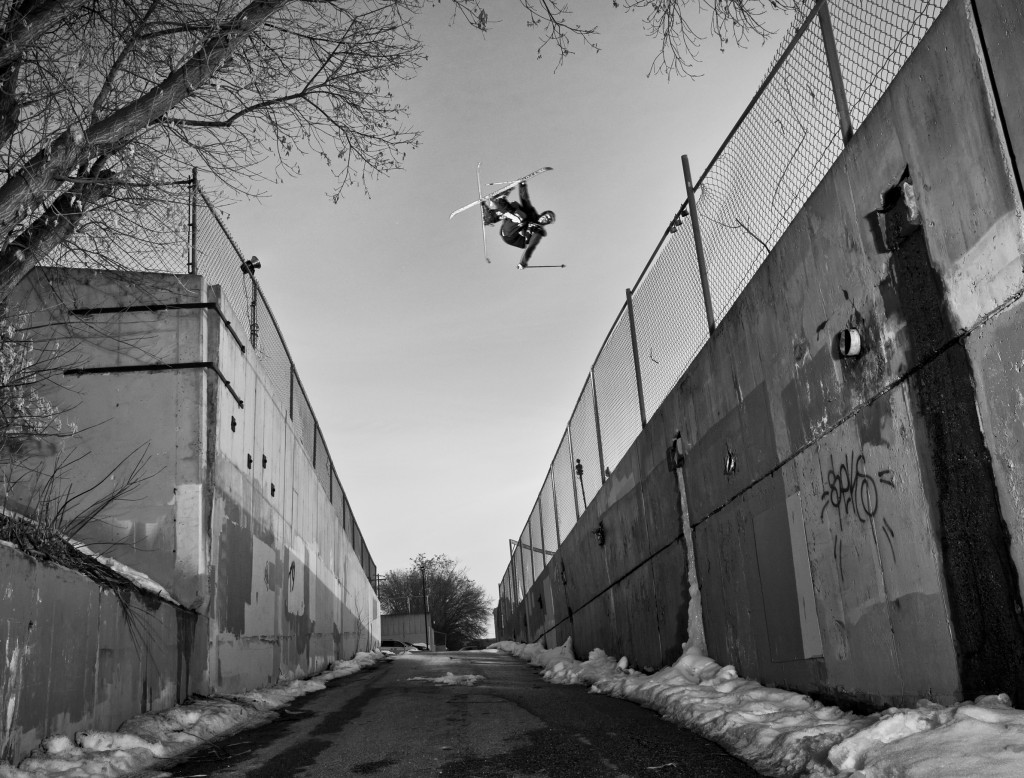 A local company is trying to get SoCal skiers and snowboarders stoked about the upcoming season, kicking it off with a celebration and two film premieres in Newport Beach next month.
Get Stoked's ski and snowboard film tour is coming to Big Newport Regal Movie Theater Oct. 10, premiering Mt. High's "#WOODWORTH" and Level 1 Productions' "Partly Cloudy."
"The tour itself was born out the idea of getting like minded people, that are mountain enthusiasts, into the approaching season," said Evan Foster, 36, of Newport Beach, a partner at Get Stoked Tour. "The best way to do that is… getting stoked with some of the best (skiing and snowboarding) films out there."
The tour kicks off in Newport and each admission ticket includes a lift ticket offer to Mt High, one year subscription to Freeskier or Snowboard magazine, a Clif Bar and more. The event will also include a raffle, prizes will include DVDs, skis/boards, goggles, board bags, wax, and more. Beer and wine service will also be available.
Tickets are $16.50, with VIP tickets, which include one beer or wine voucher, for $20.
The first film of the night will be "#WOODWORTH," which is Mt. High's second film. It documents a group of snowboarders at the resort's all-natural terrain park, Woodworth Gulch.
Following that will be Level 1 Productions' ski film, "Partly Cloudy." The movie follows a group of skiers around the world in various environments, in both urban settings and mountain tops.
The company's movie from 2012, "Sunny," was named best film of the year by Powder magazine.
"So this one is really highly anticipated," Foster said.
Both films are much more rider focused, Foster explained, rather than other ski and snowboard flicks that tend to be filmmaker focused.
The tour is in October so "people get excited about the season and get up the mountain," Foster said.
People can view the films at home, but that doesn't provide the full effect, Foster said.
"The real impact comes when you watch them on the big screen," he said.
Newport Beach and the neighboring cities have a huge counter culture of  surfers, skaters, snowboarders, said Foster, who has about 20 snowy seasons under his own belt.
Southern California is a big market for ski and snowboard companies, he added.
This is Get Stoked's first snow tour. Recently, they held a fly-fishing tour in Long Beach.
Get Stoked aims to make the tour a staple in the Southern California snow season, Foster said, and establish a real foothold in the area.
"We would love to be able to bring more films to Southern California," Foster said.
Foster encouraged skiers, snowboarders and others to come out to the Newport showing.
"It will be a really fun experience," he said. "We're really looking forward to stoking people out."
For more information, visit getstokedtour.com