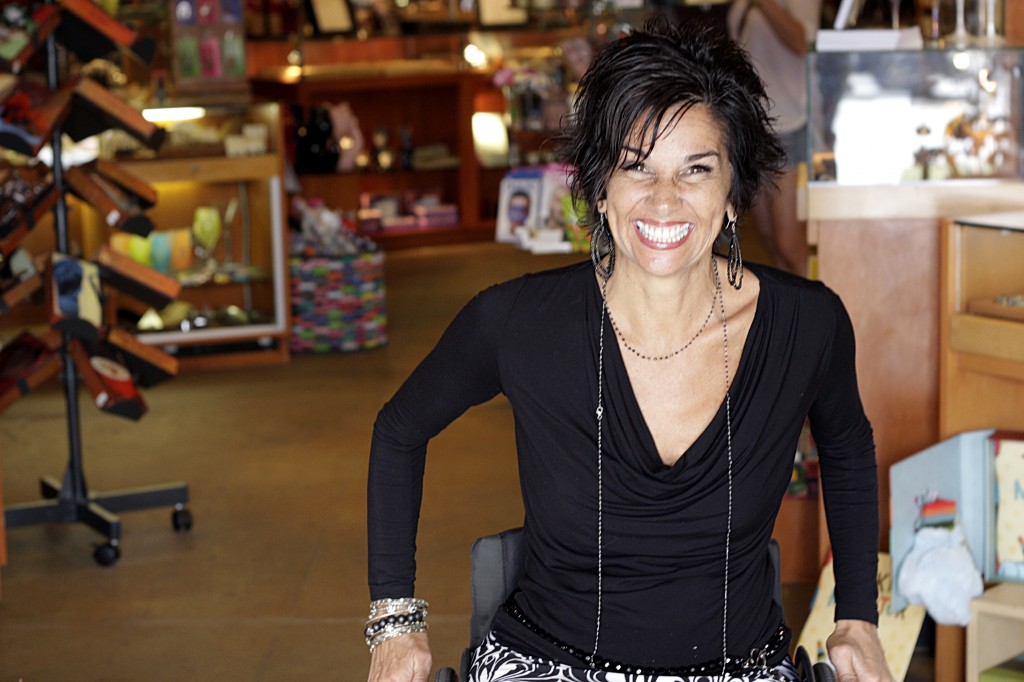 A soulful journey that started two decades ago for one local woman marks some important anniversaries this year.
Valinda Martin, 52, of Corona del Mar, broke her back in a boating accident in Newport Harbor 20 years ago, leaving her paralyzed and in a wheelchair.
Then, 15 years ago, she opened up an art gallery and unique gift store on Balboa Island, called Art for the Soul. And just 10 years ago she opened up a second store of the same name in Laguna Beach.
"The stores are what give me my life," Martin said. "My inspiration to be happy."
It all started on Sept. 6, 1993, when her life changed so drastically.
Prior to the accident, she was a sales rep for women's clothing in Los Angeles and had only lived in L.A. for about three months, she explained.
She was in the hospital and rehab for several months in Orange County before moving up north to Sacramento to live with her sister, where she stayed for about 10 months. She continued her rehab there and worked on starting her life over.
"I was forced to change my outlook on life," Martin said.
During that time, she and her sister would go out shopping and she would pick up inspirational items at unique shops, craft fairs, markets and other places.
After some time, she moved back to Corona del Mar and bought and remodeled a house to be wheelchair friendly.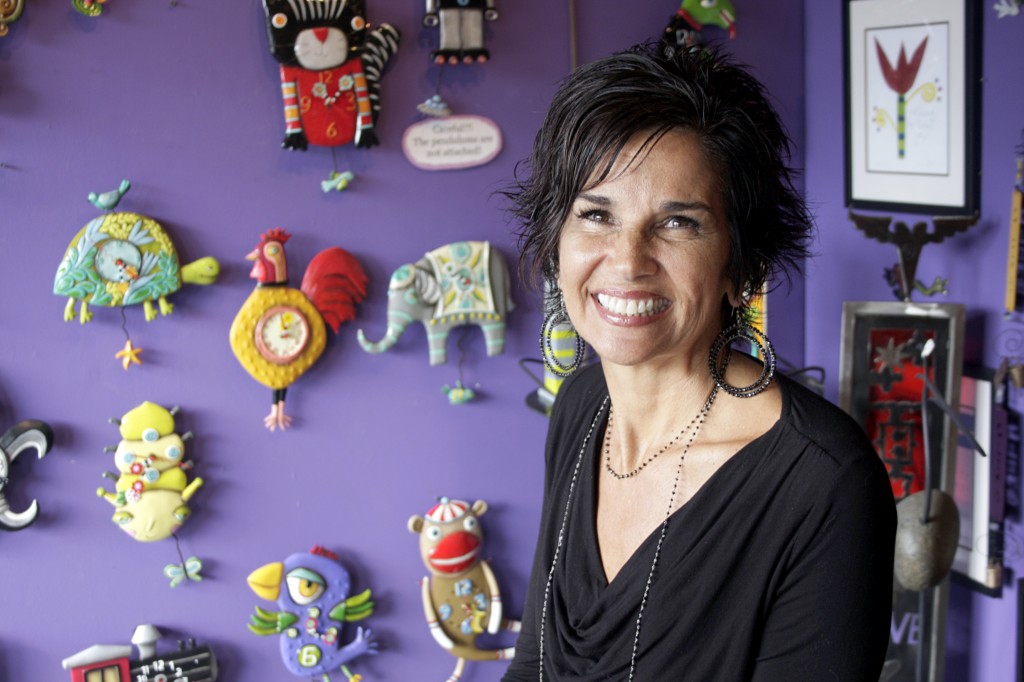 She had taken a few years to get used to her new life, but now reality hit her. It was time to get a job.
"You gotta do what you gotta do," she said. "Buck up."
Time to get out into the world, she said.
When going through a life changing experience, people tend to surround themselves with safe choices and limit themselves to what's comfortable, Martin explained.
"Then you have to go out to the end of the diving board and jump again," she said. "So that's what I did."
People often asked her where she got some of the interesting items in her house, which she collected when she was up north.
"There was nothing down here that had what I had collected," she noted.
So she started with five items: A pocket angel, a handcrafted decorative mirror, a hanging glass lamp, a flying fairy, and a mixed metal necklace.
"Those are the things I knew my basis were and those are the people I started with," she said.
Those five artisans that she collected pieces from while she was in Northern California, that she brought back home to Corona del Mar, and that people often asked about, would be the start of her new store and her new life.
She opened Art for the Soul on Balboa Island on June 23, 1998, and the Laguna shop five years later, on Black Friday in 2003.
From there she expanded the store's inventory and found new art as she traveled around the country to hand-crafted and wholesale art shows.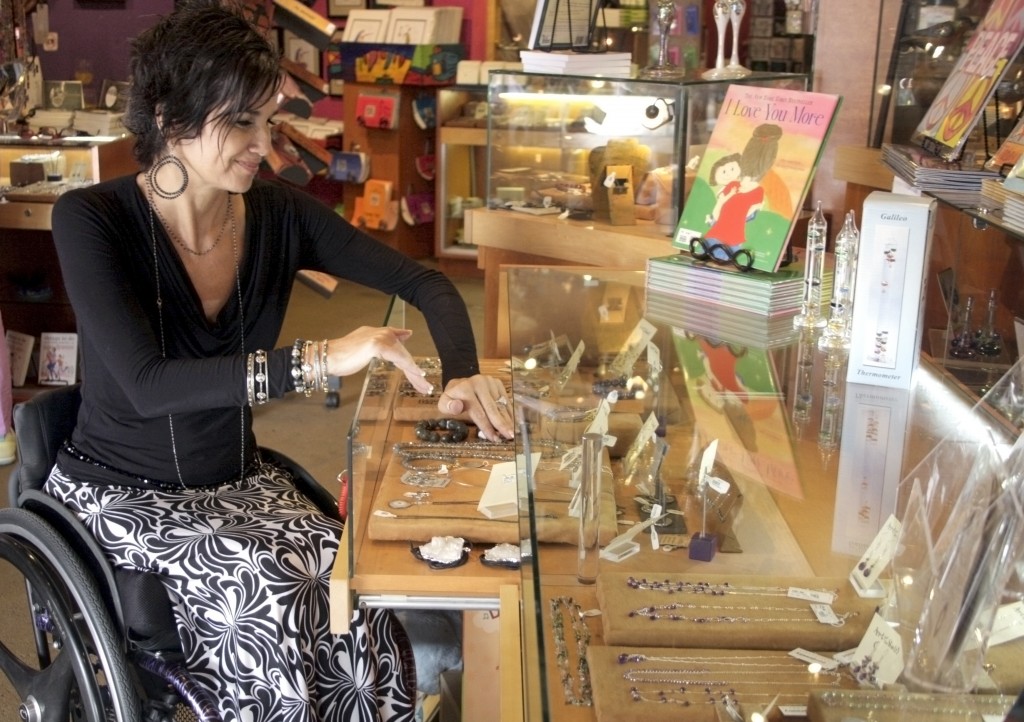 "Valinda (Martin) has a really good eye," said Ryan Breslin, manager of the Balboa store, who has started to go buying with her recently.
Martin describes herself as "artistic, but not an artist," although she can definitely appreciate the talents of other artisans, as evident by her store and choice of products.
She personally picks out every item in the store and can enthusiastically describe the story behind each piece.
"I buy only what I like," Martin said.
Everything in the store she would put in her home, if she hasn't already done so.
"I describe my store as a box," Martin said.
The top is made up of items she likes.
The sides are: Whimsical, inspirational, colorful, and handmade.
People want inspiration, she said, they like to be a part of something unique.
And the base of the box is a message.
"Whatever message you get out of it, that's what it's all about," she said.
The mixture of everything is what makes the store unique, Martin said, plus the energy and love she puts in behind it.
"I love what I do," and not a lot of people get to say that, she added. "This is not work for me. I wake up every day, energized (and excited)… for the day."
Her passion for what she does is evident to her customers and employees.
"She is an inspiration," Breslin said. "I've learned so much from her."
The stores are a constant reminder of the good things in life, Martin said, 20 years ago when she bought her first pieces to encourage herself to her current every day life.
"I reached for things that were colorful, inspirational and made me happy and put a smile on my face," she said. "And then I surrounded myself in it."
For more information, visit art4thesoul.com.