Three Newport Beach residents are among six women named as 2017 Celebrate Leadership honorees by the Girl Scouts of Orange County
These six female trailblazers are Girl Scout alumnae and outstanding examples of what it means to be a G.I.R.L. (Go-getter, Innovator, Risk-taker, Leader). The women will be recognized at the organization's eighth annual Celebrate Leadership event on November 10 at the Island Hotel in Newport Beach.
Each honoree is paired with a current Girl Scout, ranging from Daisy (kindergarten) to Ambassador (grades 11-12), providing the leaders of tomorrow with an opportunity to connect with leaders of today.
 This year's event will also provide the community with an extra special reason to come together in honor of Girl Scouts of Orange County CEO Nancy Nygren, who will be retiring at the end of the year. Guests will have the opportunity to recognize Ms. Nygren for 12 years of extraordinary leadership, crowned by the fall opening of the Argyros Girl Scout Leadership Center in Newport Beach.
The 2017 Celebrate Leadership Honorees from Newport Beach:
Cynthia Stamper Graff, founder and former CEO of Lindora, LLC, one of the largest multi-site medical weight control systems in the U.S. For 25 years, she led the expansion of Lindora's clinical sites and development of the Lean for Life brand. Her Lean for Life book series has sold more than one million copies since 1997. She is also a founding member of the Convenient Care Association, the national trade association for in-store clinics, and in 2006, partnered with Rite Aid to open the nation's first in-store clinics to feature weight management services. Ms. Graff is the recipient of Orange County Business Journal's Excellence in Entrepreneurship Award and Women in Business Award, as well as National Association of Women Business Owners' Remarkable Women Lifetime Achievement Award. She is proud to have been a Girl Scout Brownie.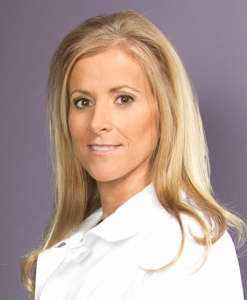 Jane L. Kakkis, M.D., is a prominent oncoplastic surgeon specializing in breast cancer treatment and other conditions of the breast. Dr. Kakkis has served in many capacities, including Surgical Director of the Breast Center and Chief of Surgery for Orange Coast Memorial Hospital. Her leadership was instrumental in advocating for patients and bringing technological advancements to Orange County, including dense breast notification laws, screening breast MRI, oncotype genomic tumor evaluation, localized radiation therapy. These clinical advances more effectively diagnose and treat breast cancer patients. Dr. Kakkis counsels patients in all areas, including genetics, nutrition, fitness, and wellness. Her passion to educate and treat patients with respect and individuality enables them to make some of the most important decisions in their lives.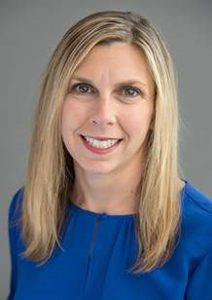 Kerri Sonenshine is Board President of Human Options, a non-profit dedicated to breaking the cycle of domestic violence, and has been a member of the Board of Directors for more than 10 years. She is Vice President, Marketing at Far West Restaurant Group, LLC, a franchisee of Wingstop Restaurants, and Prell Restaurant Group, LLC, a franchisee of Dunkin' Donuts, overseeing marketing for 40 Wingstop restaurants and three Dunkin' Donuts locations. Ms. Sonenshine is also involved with Harbor Day School and The Dragon Kim Foundation.
Another honoree with ties to Newport Beach: Julie Ann Ulcickas, a renowned etiquette consultant and author who has been teaching the art of etiquette since 1992. Ms. Ulcickas was a Girl Scout, National Charity League Debutante, La Canada Thursday Club Les Fleurettes Debutante, 1988 Tournament of Roses Princess, and Etiquette Chairman for her Kappa Kappa Gamma Sorority at USC. She currently teaches etiquette for all of those organizations, as well as many others. She resides in Santa Ana with her husband Jim, owner of Bluewater Grill Restaurant (the flagship location is in Newport Beach).
Other honorees include Robin Follman-Otta, CEO of Markall, Inc., COO of RA Industries, LLC, COO of Katmai Lodge, Alaska, World-Class Soprano, and Artistic Director; and Susan B. Parks, CEO of Orange County United Way.
For more information, visit GirlScoutsOC.org.