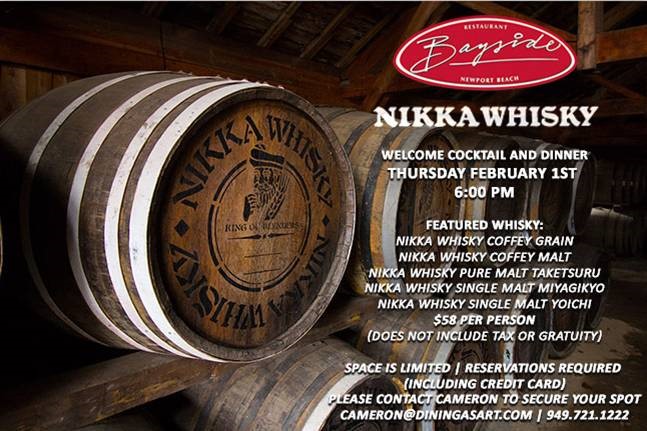 Japanese Whisky Dinner at Bayside
Bayside Restaurant is hosting another one of its terrific scotch dinners on February 1—wait, did I say scotch? I meant whisky. Japanese Nikka whisky.
Last year, Bayside held scotch dinners that were both tasty and educational, and this whisky dinner looks to continue that tradition.
Featured whisky (all Nikka brand) includes coffey grain, coffey malt, pure malt taketsuru, single malt miyagikyo, and single malt yoichi.
Price is $58 per person and includes a welcome cocktail and a four-course dinner, each course paired with a whisky.
These dinners usually sell out, so make your reservation soon at (949) 721-1222 or email [email protected]
A Million Reasons to Drink
The Grammy Awards are being held on January 28, and one of my favorite artists, Lady Gaga, is nominated in the Best Pop Solo Performance category for her song "Million Reasons" off of her "Joanne" album.
I saw Lady Gaga in concert on the last night of her tour on December 18. How big of a fan am I? I nabbed special "Come to Mama" tickets that included early entry into the venue, meaning I was 10 feet from the stage.
The concert, of course, was incredible. She sang "Million Reasons" while playing piano on a special round stage in the middle of the Forum arena.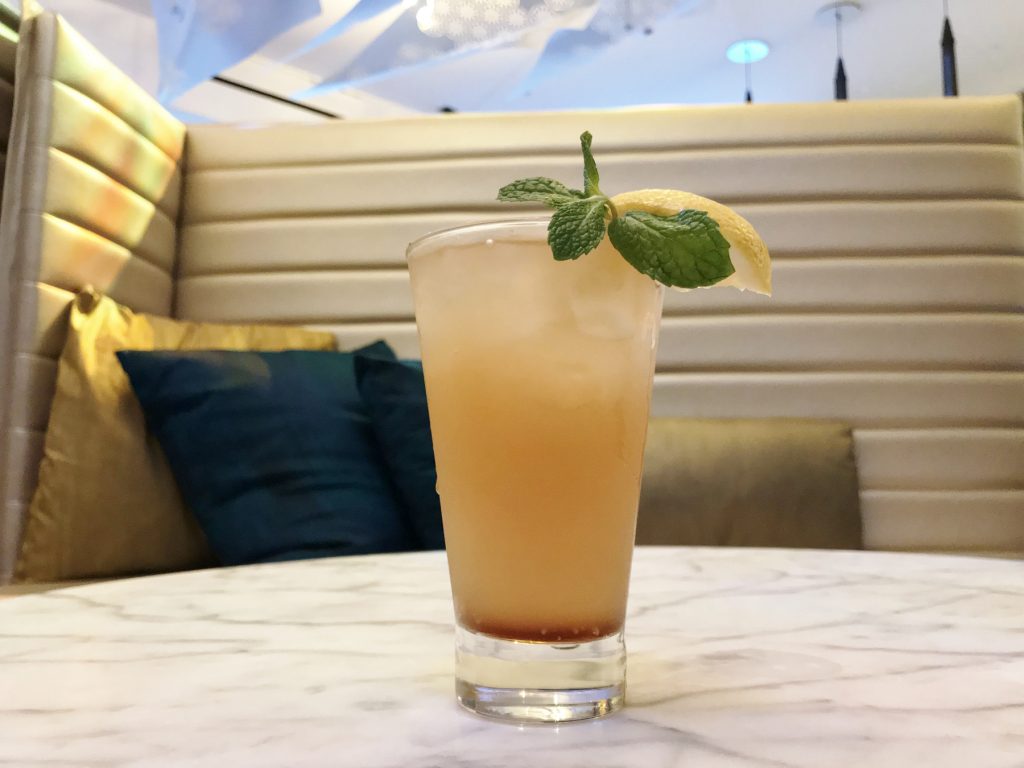 To celebrate and commemorate "Million Reasons," STK Restaurant in Los Angeles has created a special "Million Reasons…to Drink" cocktail, a spin on the classic Long Island Iced Tea with earl grey syrup.
If you can't make it to STK (togrp.com/venue/stk-los-angeles), the restaurant shared the recipe with me: 1 oz. Light Rum, 1 oz. Tequila, 1 oz. Gin, 1 oz. Vodka, 1 oz. Earl Grey Syrup, .5 oz. Lemon Juice. Combine all ingredients and pour over ice in Collins glass.
Cheers!