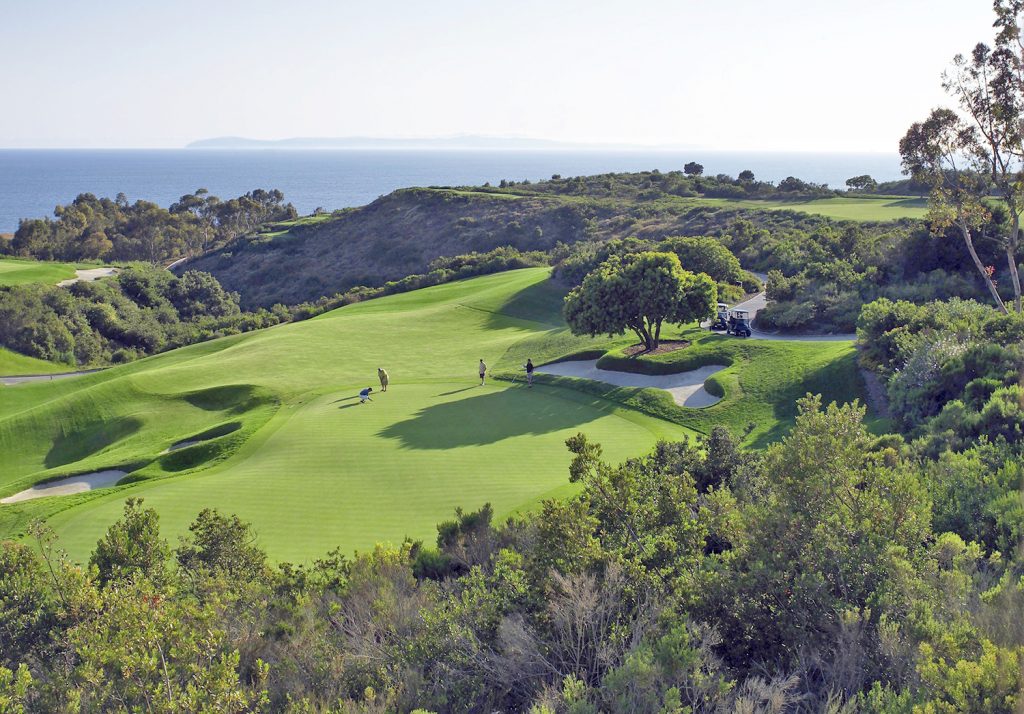 Goodwill of Orange County hosted its annual Goodwill Golf Invitational on Monday, June 11 at the renowned Pelican Hill Golf Club in Newport Coast. More than $185,000 was raised at the invitational to support Goodwill's Tierney Center for Veteran Services, a comprehensive resource connecting veterans and their families to services that enhance their lives.
More than 140 golfers participated in the shotgun format golf tournament and early evening festivities in support of Goodwill's local model for impacting veterans in need.
"This is the fifth year that our golf fundraising event is dedicated to supporting our veterans' services and programs," said Ret. Army Col. Denton Knapp, a Bronze Star with Valor recipient and new director of the Tierney Center for Veteran Services. "The money raised allows us to expand our critical services and programs offered to veterans and their families at no cost, including job placement and career counseling services."
The proceeds from the event will directly support Goodwill's Tierney Center for Veteran Services, a comprehensive resource connecting veterans and their families to services that enhance their lives. The Tierney Center, located in Tustin, offers a holistic, simple approach with no hoops to jump through, and all services are provided to veterans at no cost. With hundreds of services, partners and resources in the community, the Tierney Center is the conduit to meet any and all veterans' unique needs, including job placement, financial education, housing assistance and more.
Following the day out on the course, the evening portion of the event featured dinner and speeches, a live auction and fund-a-need. A special part of the program gave attendees the opportunity to hear from a veteran who has been impacted by the Tierney Center.
Original Tommy's, Singlepoint Insurance Services, Inc. and Union Bank sponsored the 2018 Golf Invitational at the Silver Level. Other event sponsors included A. R. Trueblood, Adorn Premiums, Aramark Uniform Services, Coyne Development Corporation, Easton Pacific, Frome Family Foundation, Grant Thornton, LLP, Jeanette Bertea Hennings Foundation, KSJG, LLP, Kaiser Permanente, Kelli Tosti, McDermott & Bull, Newmark Knight Frank, Olympic Wire and Equipment, Inc., Rutan & Tucker, LLP, Signature Estate & Investment Advisors, Talley & Company, The Severson Family, Traxx Corporation, Waste Management, Weintraub Tobin and Wells Fargo.
Tee sponsors included Easton Pacific, Health Net, Oakley, Inc., Royal Basket Trucks, Inc., Traxx Corporation. Libation sponsors included Blue Ice Vodka, Hi-Time Wine Cellars, Lava Bloody Mary Mix and Newport Brewing Company.
The event's cart sponsors included Original Tommy's and Bob Hope USO. Prizes for games on the golf course were provided by Santa Margarita Ford, Oakley and ORBIS.
Since 1924, Goodwill of Orange County has been in the business of helping people who are facing barriers find and keep meaningful employment. Celebrating its 90th year in 2014, Goodwill of Orange County has supported hundreds of thousands of Orange County residents since its inception by creating and providing quality training and employment services to empower its program participants to be productive and independent. To learn more about Goodwill of Orange County, visit ocgoodwill.org.