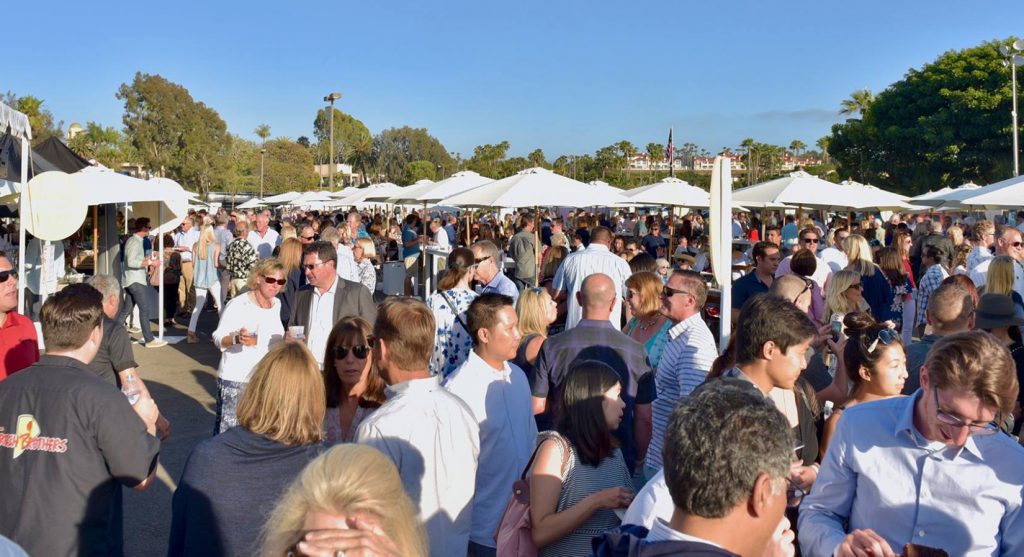 The 2018 Hoag Summer Fest (formerly known as Hoag Summer Classic), hosted by the Hoag Hospital Foundation and its 552 Club, was a sold-out event with more than 1,500 guests at Newport Dunes in Newport Beach.
The annual event was held on Wednesday, June 27, and raised over $261,000 for Hoag.
This year's festival-themed event included a Ferris wheel, and was co-chaired by Drs. Valery and David Brouwer and community leaders Lauri and Steve Delson.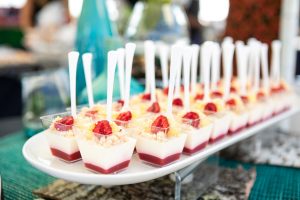 "For 31 years, this event has not only served as a way to benefit Hoag and health care in our community but also to bring the community together for a night of fantastic food, fun and entertainment," said Flynn A. Andrizzi, Ph.D., president of Hoag Hospital Foundation. "We are incredibly grateful for our community partners who have helped shape Hoag into what it is today, and are also helping to determine what Hoag evolves into tomorrow."
Guests met some of Orange County's top chefs while sampling exquisite food and beverages from 40 of the finest local restaurants. Hoag Summer Fest restaurant partners, many of whom have been loyal participants for decades, were vital to the overall success of this popular event. The Hoag Hospital Foundation deeply appreciates this year's participating restaurants for donating their time, talent, food and beverage to the 2018 Hoag Summer Fest.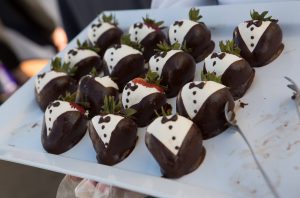 Among the noted Newport Beach restaurants: A Restaurant, Back Bay Bistro, Bayside Restaurant, Bear Flag Fish Co., Bluewater Grill, Coastal Catering by Island Hotel, El Cholo Corona del Mar, Fig & Olive, Fresh Brothers, Gabbi's Mexican Kitchen, Ho Sum Bistro, Kéan Coffee, Mary & Dick Allen Diabetes Center Mobile Kitchen, Muldoon's Irish Pub, Newport Beach Firefighters Association, Olea Cellar. Craft. Cook., RED O Taste of Mexico, Royal Thai Cuisine, Rusty Pelican, Sabatino's Lido Shipyard Sausage Company, Sugar 'N Spice Balboa Island, The Bungalow Restaurant, The Cannery Seafood of the Pacific, Waterline at Balboa Bay Resort, and Zotovich Vineyards and Winery.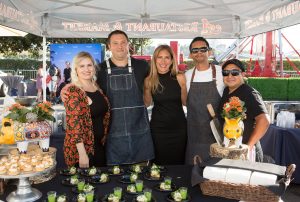 Live entertainment by Jumping Jack Flash, known as the world's greatest tribute to The Rolling Stones, got everyone on their feet to dance the night away.
Guests also had the opportunity to purchase raffle tickets for their chance to win gift packages from restaurants, local vendors and other exciting items. The grand prize raffle item was a one-year lease of a new 2018 BMW X3 courtesy of Sterling BMW of Newport Beach.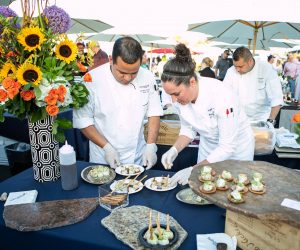 Thanks in large part to philanthropy, Hoag has become one of the nation's finest health care systems and serves a diverse and growing population. Hoag Hospital Foundation, the philanthropic arm of Hoag (a separate 501(c)(3) corporation), is an integral partner in Hoag's vision to become a trusted and nationally recognized health care leader. Under the direction of a volunteer Board of Directors, the Foundation launched Hoag Promise, Our Campaign to Lead, Innovate & Transform. With a goal of $627 million by 2020, the promise of the comprehensive Campaign is to drive Hoag's continued clinical leadership, innovative spirit and transformative potential.
Visit HoagPromise.org for more information.