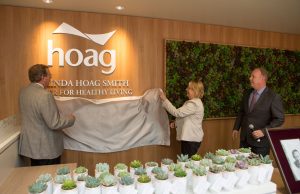 We are all connected to our community whether we realize it or not.
Friends, strangers, neighbors, family and workers all make up a web of life that we hope vibrates with a positive amount of health and happiness, yet weak links in a community's structure can break if not given the time and foresight to fix.
People in need of quality health care are one of those weak links.
Health has a very important role in society. A society plagued with sickness, whether of the mind or body, cannot function well.
The ability to receive quality health care is especially relevant when more and more people find themselves without health insurance. Though there are many government and privately funded organizations that serve this growing population, the locations scattered throughout Orange County make it difficult for many to find transportation and navigate the vast distances to make the appointments.
Last month, Hoag Memorial Hospital Presbyterian proudly unveiled the Melinda Hoag Smith Center for Healthy Living that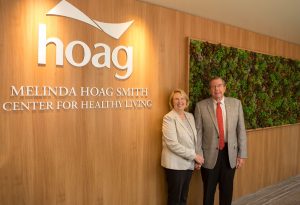 provides a centralized, one-stop location in the Newport Beach area where a variety of health services and programs are now located under a single roof.
Underserved families and individuals are now able to receive holistic health and wellness services from a comprehensive network of doctors, nurses, spiritual leaders and behavioral and mental health professionals. Services such as pediatric dentistry, chemical dependency and mental health are just some of the resources that share space at the center.
A vast frontier of wellness can be found within at the Hoag's Mental Health Center, where yoga, zumba and other mind-body-spirit classes enhance emotional balance for better mental health. A play therapy room invites children to relax and feel at home, while an internship program brings in a flow of new ideas from dedicated students that give one year of service to the center.
Another service at the center is SOS which stands for Share Our Selves. It is a nationally recognized health center that gives medical and dental care to the homeless and low-income individuals in Orange County. SOS also provides comprehensive services that provide food, emergency financial assistance, case management, legal aid, and training.
Upstairs in the center, the Costa Mesa Family Resource Center networks with FaCT (Families and Communities Together) providing an array of services for families including childcare, legal aid, housing, food and emergency needs.
Individual and family counseling is available along with quality after-school programs that focus on science, technology, engineering, math, leadership development, early literacy, academic support and enrichment activities. The wealth of services is amazing and the staff kind and helpful.
The Melinda Hoag Smith Center for Healthy Living is also a place that promotes a sense of well-being with its remodeled atrium. In the center a large planter filled with replica (non-living) succulents and tall black replica Bamboo is surrounded by attached seating where patients can relax. The skylight brings in natural light, adding to the calm, zen-like quality that gives the center peace within.
Embracing the fact that not everyone can readily receive quality healthcare, the George Hoag Family Foundation took the needed steps to secure this wonderful facility through its $5 million gift to the Hoag Hospital Foundation. Melinda and Chuck Smith, the executive directors for the foundation, were at the opening ceremonies.
The Melinda Hoag Smith Center for Healthy Living truly allows health to bloom in the community and understands that lending a helping hand, whenever we can to whomever we can, keeps our society on the road to wellness.