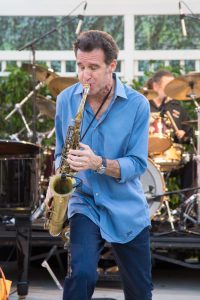 High Hopes Brain Injury Program hosted the 19th Annual Eric Marienthal and Friends Jazz Concert for over 1000 guests on July 9 at the Hyatt Regency Newport Beach.
This event is one of the largest fundraisers for High Hopes, which is dedicated to helping individuals recover from traumatic brain injuries.
VIP guests enjoyed a dining experience catered by the Tulsa Rib Company, a hosted bar and entertainment by the Ron Kobayashi Trio with special guest artist, singer and songwriter, Mary Desmond.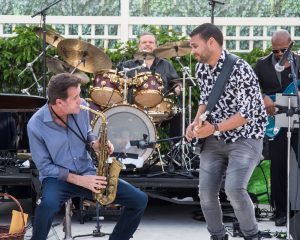 After the VIP dinner, guests and concertgoers moved to the Hyatt's outdoor amphitheater.
"For more than 19 years, Eric Marienthal and Friends Jazz Concert has played an integral role in raising the funds needed for High Hopes Brain Injury Program, including the purchase of a REO-Robotic Arm Machine and AMANDO Robotic Hand Machine which are an integral part of rehabilitation for our students and made possible from funds received from this event," Mark Desmond, developer of High Hopes Brain Injury Program, told the audience.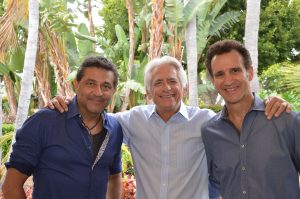 Saxophonist Eric Marienthal took the stage and thrilled the audience with his stellar performance. He has chaired this event the past 19 years, and during that time helped raise over $1.5 million dollars. 
Marienthal's had two special guests appear with him during the concert; Oleta Adams and David Benoit. Benoit, three-time Grammy Award nominee played such hits as Dave Brubeck's "Blue Rondo a la Turk" along with his originals "Freedom at Midnight", "Keis Song" and "Drive Time."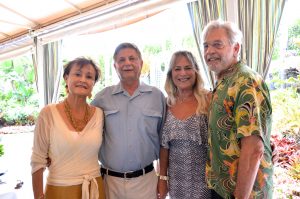 Adams, a Grammy nominee and two-time Soul Train Award nominee, wowed the crowd with "Get Here" as well as "New York State of Mind" and "Feeling Good."  The event raised almost $150,000 which included the silent and live auction.  Sponsors for the evening included Mr. Robert Homan, Xerox, H & H Lee Foundation, Citi Bank, Hyatt Regency Newport Beach, 94.7 The Wave, Lincoln Consulting Group, Minuteman Press in Costa Mesa, Smooth Jazz Cruise, KSBR Radio 88.5FM and Tom and Dani White of Early Years Motocross Museum.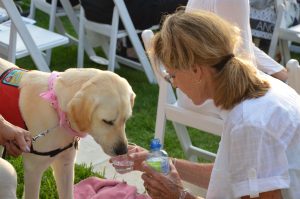 Established in 1974, High Hopes Brain Injury Program is dedicated to the rehabilitation and retraining of those who have been devastated by brain injuries. High Hopes programs include conditioning classes, therapeutic swimming, nautilus weight training, physical therapy and rehabilitation activities for cognitive and social challenges. 
For more information, visit High Hopes at HighHopesBrainInjury.org.