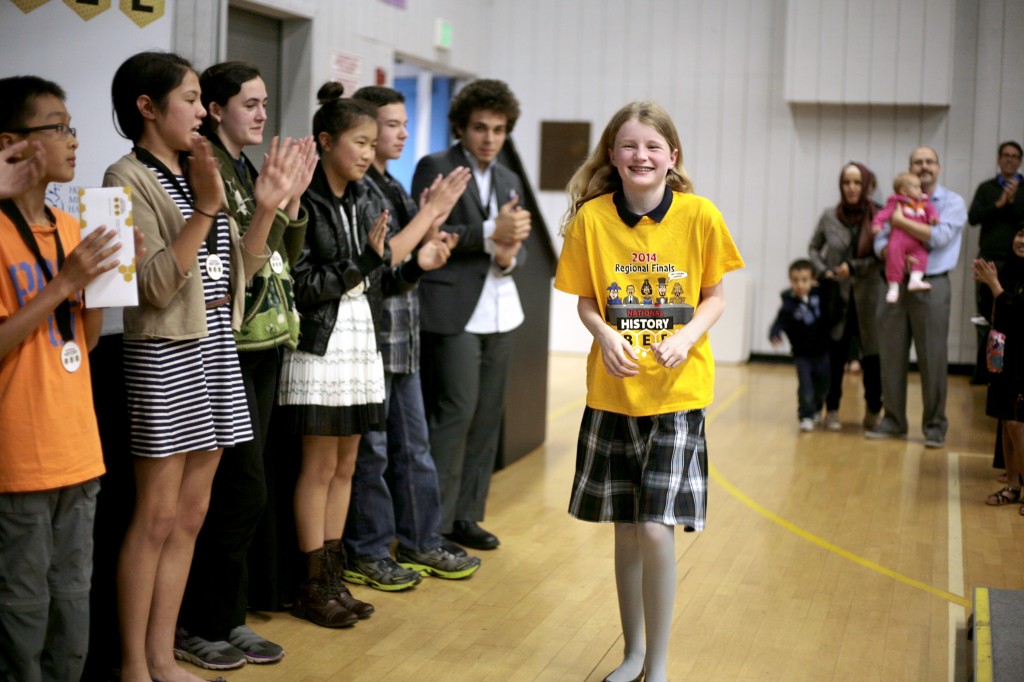 A group of about 50 elementary and middle school students were buzzing about history at a Corona del Mar campus this week.
The Los Angeles Regional Championship of the National History Bee was held Monday at Harbor Day School.
It was great to see the kids thrive, said HDS history teacher, Jon Grogan.
"I felt like I was in it with them," he said. "I was excited to see their enthusiasm."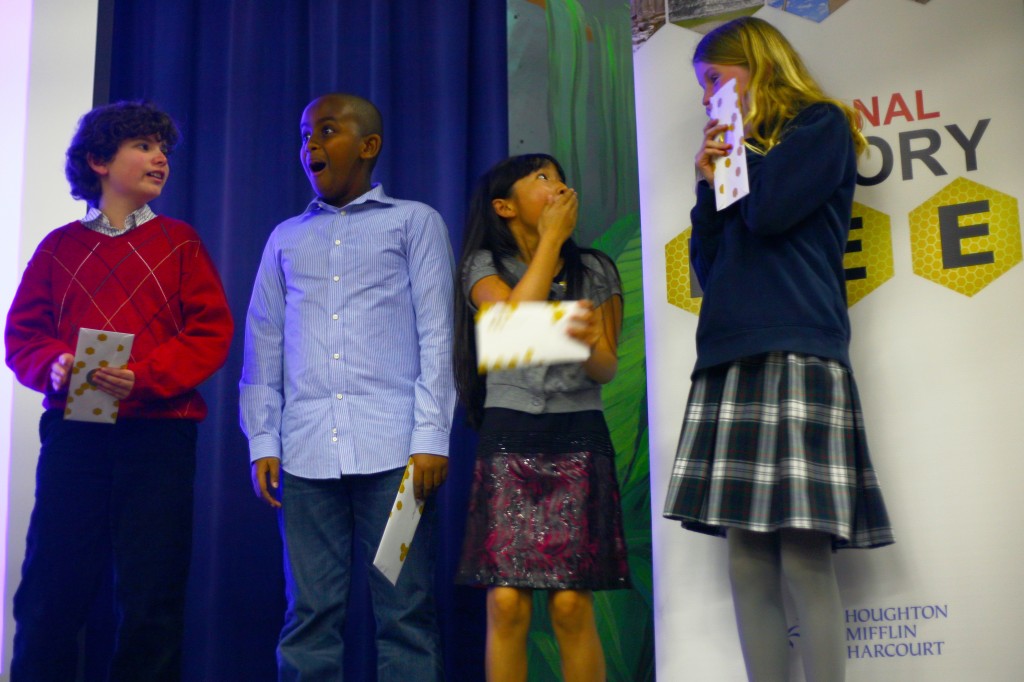 About 100 people, Bee participants, classmates, parents, teachers and other supporters, congregated in the Moiso Family Activities Center for the event.
"We are so excited to be here at Harbor Day," said Eric Huff, director of elementary and middle school operations.
In order to earn a spot at the regional event, students first had to take a paper test and be scored against their own schoolmates. The students with the highest scores then took the Online Regional Qualifying Exam. The students with the highest ORQE scores in the LA region then met for the championship competition on Monday. The top finishers qualify for the National Finals in Atlanta in June.
Huff explained the rules and kept the crowd energized before the tournament began.
Students participated in three rounds, each time against a different group of students. In each round 30 questions were read and students used a buzzer system to try and answer quickly and correctly. Questions were on a wide range of historical topics.
Students from more than 10 different schools and home schooled students came to CdM from around Orange County, Los Angeles, Inland Empire, Riverside County, San Diego area and the High Desert.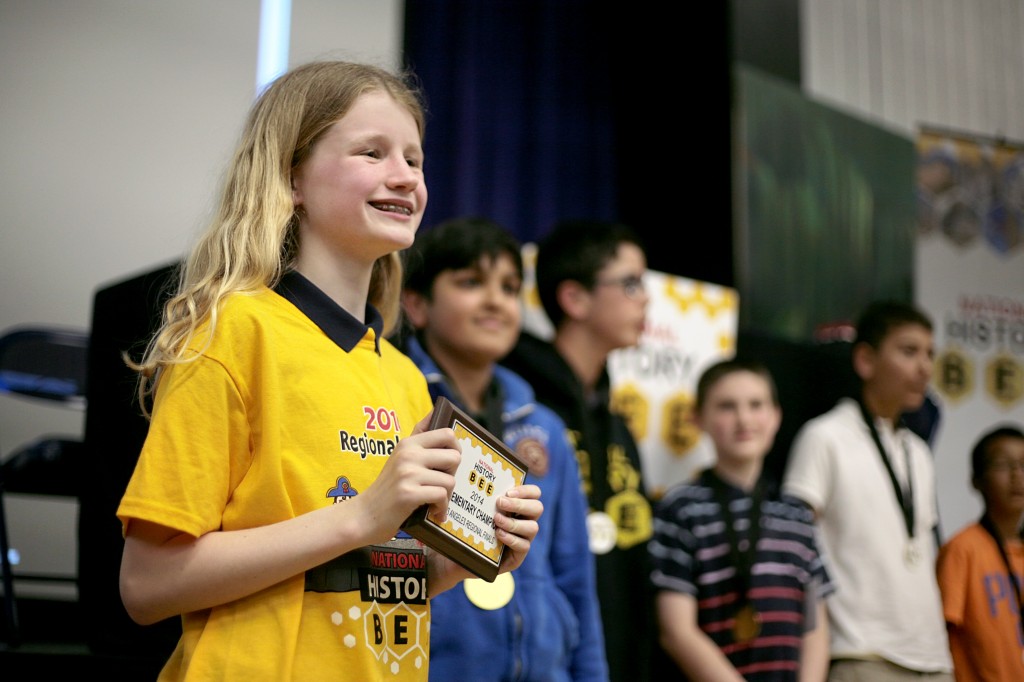 Among them were four students from Harbor Day School: Evan Park, eighth grade, James McConnaughey, seventh, Maggie Sonenshine, sixth, and Jean Wanlass, fifth.
Wanlass, 11, finished the night on top as the Elementary Division Champion.
"I'm breathless," she said. "I'm shocked."
She was a mixture of nervousness and excitement the night before, she said.
There was some studying involved, she said, but a lot of it she remembers from books she's read.
"I just like history," she said. "I like all the stories."
Her proud mother, Jean Peterson-Wanlass, agreed and added that she's always been inquisitive.
"She's always been a very curious reader and she loves stories," she said. "We do a lot of reading at our house."
Young Wanlass shares her love of history with her grandmother and her mother, who studied history as an undergraduate.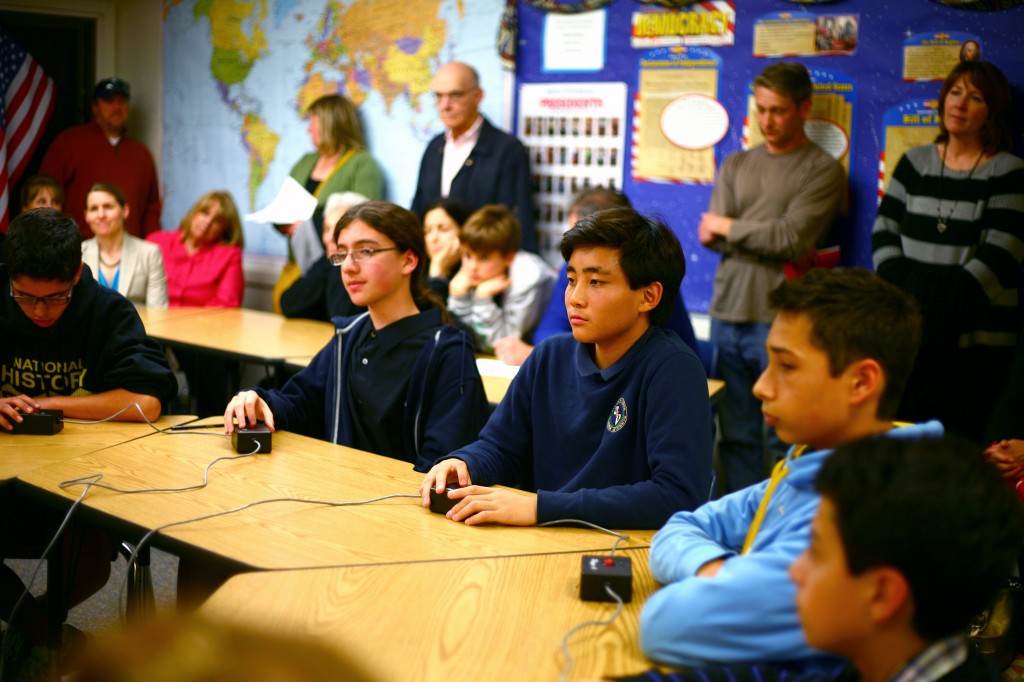 It's great to see the kids get recognition and the event is a confidence booster for them, she added.
"It also helps her and other kids realize that it's ok to love history and want to do well in school," she said. "It's ok to be smart."
At that age, kids can become self-conscious, Peterson-Wanlass said.
"She's been able to find her uniqueness," she said.
The young history buff said she is "really pumped" and "crazy excited" to go to nationals.
She'll join her schoolmate Evan Park, who also qualified for the national competition.
Also going will be the L.A. regional middle school champ, Nuri Ozer, 13, an eighth grader from Pacific Technology School in Santa Ana.
"I'm very happy… I feel very fortunate," he said. "I did not expect this… I did not see this coming at all."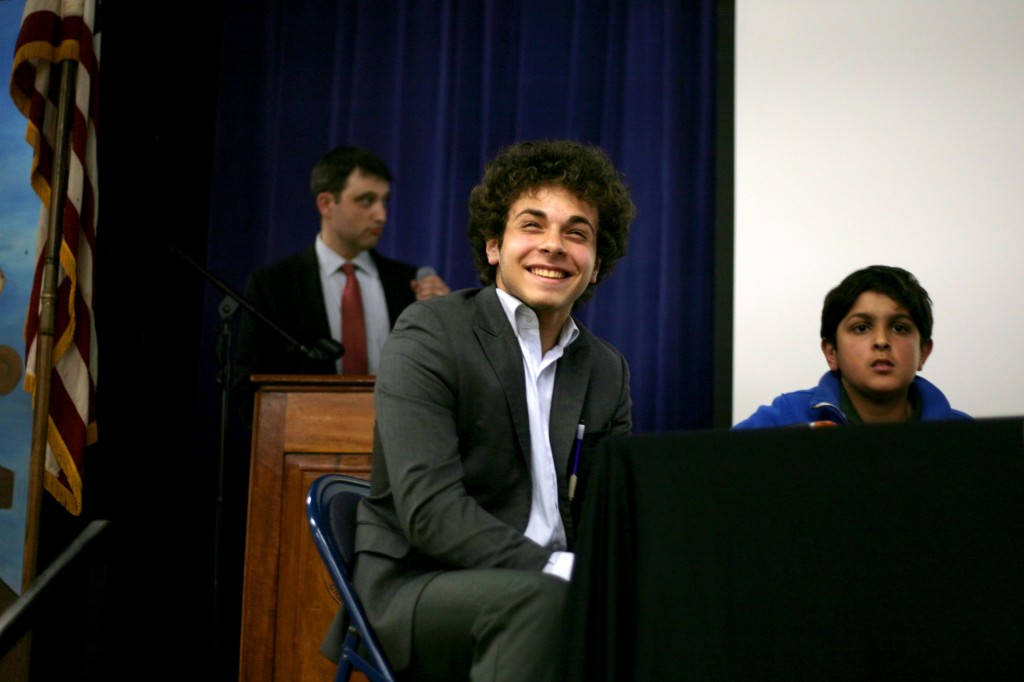 "I did," added his social studies teacher, Okan Cakir, with a smile.
Ozer's passion for history is similar to Wanlass'.
"History is a story," Ozer said. "Stories should be read and should be remembered. The mistakes and achievements of the past should be remembered."
"Remembering is an acknowledgement to all those great people that have made our lives better today," he added.
Grogan hopes to build off of the momentum of the event and get more students excited about history.
This was Harbor Day's first time participating in the Bee.
"It was a great opportunity to showcase our school," Grogan said.
He hopes to continue the relationship and would love to host the event again next year.
"For our first time holding the event, I thought it went really, really well," Grogan said.
It was a great combination of enthusiasm and support from parents, students, staff and teachers, he added.
"The whole community came together," he said. "It was wonderful to see."
For more information, visit historybee.com.