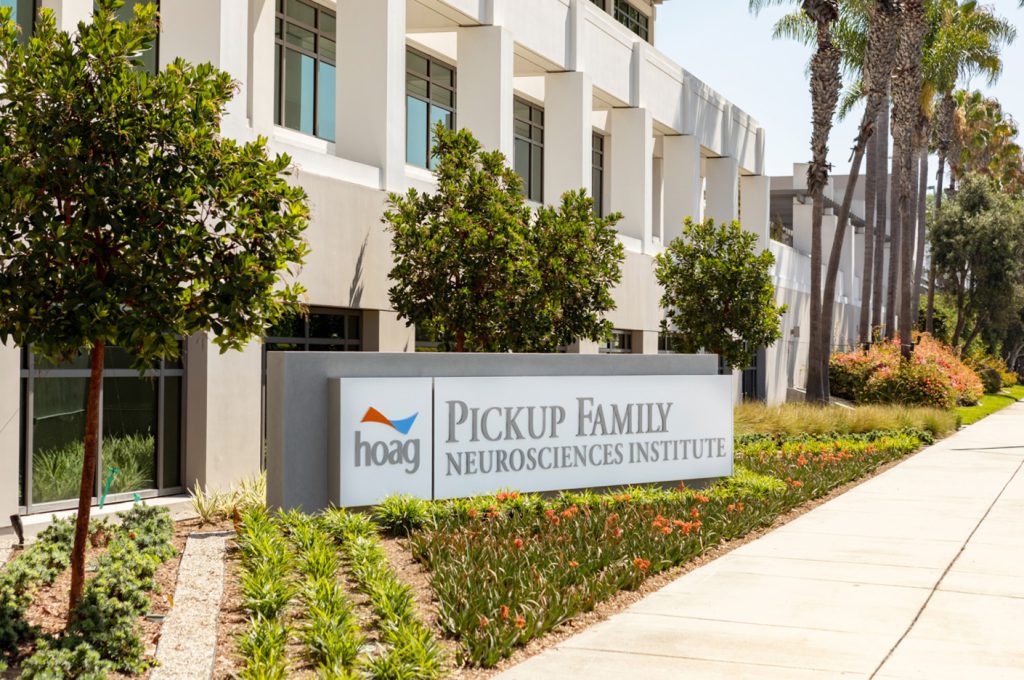 Hoag Hospital's Pickup Family Neurosciences Institute has started enrolling participants for a Phase 1 clinical trial evaluating the safety and tolerability of a first-of-its-kind Alzheimer's disease vaccine.
The hope is that the vaccine will eventually be used to prevent Alzheimer's disease in healthy people who are at risk.
Hoag in Newport Beach is the only site in California among total six sites in the United States selected to participate in the study. This study is supported by a grant from the National Institute of Aging, a division of the National Institute of Health, to the study sponsor – the Institute of Molecular Medicine in Huntington Beach and its collaborators at the University of California, Irvine and the University of Southern California.
This Phase 1 study is being conducted by Clinartis CRO, Miami, and includes eligible subjects aged 60 to 85 years with early symptoms of Alzheimer's disease. The goal of the study is to evaluate the safety and tolerability of the vaccine, and also to assess the vaccine's impact on the levels of beta-amyloid in the brain, one of the associated biomarkers of Alzheimer's disease, using positron emissions tomography (PET) scans
"Everything about this trial is groundbreaking," said Gus Alva, M.D., D.F.A.P.A, the principal investigator of the study at Hoag. "It's the first-in-human MultiTEP platform-based nucleic acid vaccine that, with successful trials, could be used to prevent the development of Alzheimer's disease in cognitively healthy people but at risk of developing the disease, rather than waiting for the disease to manifest clinically and then slowing the progression."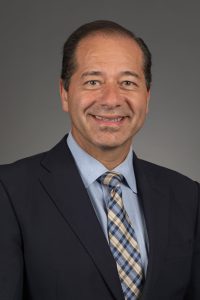 The beta-amyloid vaccine induces a cellular immune response through a unique process that was proven in animal studies to reduce the misfolded amyloid plaques found in the brains of people contending with Alzheimer's disease.
"The goal is to develop an immunogenic vaccine to prevent this dreaded disease that now afflicts one in eight people over the age of 65," said Michael Brant-Zawadzki, M.D., Hoag's Senior Physician Executive, and the Ron and Sandi Simon Executive Medical Director Endowed Chair of the Pickup Family Neurosciences Institute.
He credits Hoag's reputation within the field for its selection for this trial – as well as Hoag's longstanding memory and cognitive program caring for patients with this disease, and previous participation in a host of other innovative Alzheimer's disease trials.
"The world-class talent we have here at Hoag attracts these very innovative projects," Dr. Brant-Zawadzki said. "We are able to offer our patients access to innovative care pathways, as well as access to these types of early-stage break-through trials. It's a tremendous honor and speaks to the caliber of research and expertise here at Hoag."
"After decades of effort, the medical field is able to offer Alzheimer's patients options. There is a whole menu of treatments becoming available, and now a possible prevention, that patients can choose from based on what might fit them best," Dr. Alva said. "We are very excited to be at the forefront of those opportunities, especially the vaccine. Most of the at-risk people in the U.S. don't get a crack at this vaccine, but the residents of Orange County do."
Hoag's Pickup Family Neurosciences Institute is currently offering many other Alzheimer's clinical trials. For more information or to enroll, call (949) 764-6797 or email [email protected].
The Pickup Family Neurosciences Institute at Hoag provides world class care for patients with specific conditions of the brain and spine such as stroke, aneurysms and vascular malformations, brain tumors, epilepsy, movement disorders, memory and cognitive disorders, pain, minimally invasive spine surgery, multiple sclerosis, addiction medicine and sleep disorders, as well as the mind-body interface of behavioral health.
The Hoag Stroke Program was the first in Orange County and the second in California to be named a Certified Comprehensive Stroke Center by DNV GL Healthcare and was awarded the American Stroke Association's Get With The Guidelines Stroke Gold Plus Performance Achievement for stroke care.