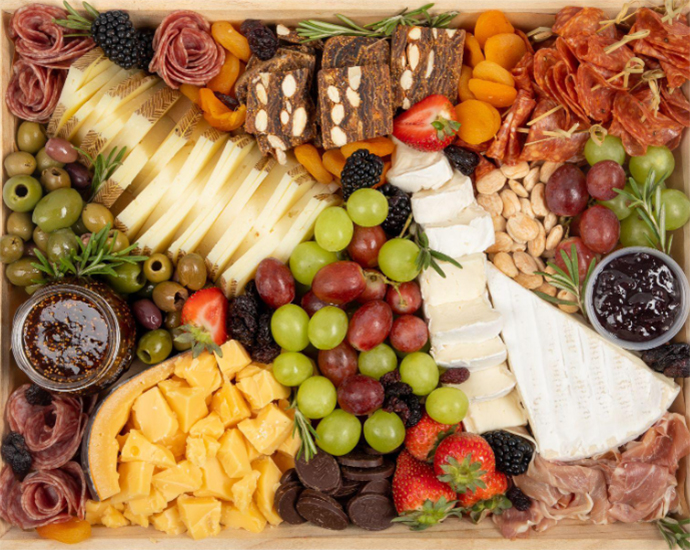 The Academy Awards are coming up March 12—are you ready for your Oscar viewing party?
The Oscars call for a special celebration, and Gelson's in Newport Beach is ready to help with that celebration by offering show-stopping charcuterie boards served with specially-picked wine and champagne, perfect for a classy night celebrating the silver screen with friends and family.
Gelson's has several boards available depending on the size of your party.
The Cheese & Charcuterie Plate is $39.99 and serves up to 8. This plate includes Flagship Cheddar, Cowgirl Mt. Tam, Point Reyes Blue, Three Little Pigs Chorizo, Columbus Dry Salami, Panninos with Prosciutto, Three Little Pigs Cornichons, Villars Dark Chocolate, Castelvetrano Pitted Olives, Acacia Honey, Grapes, and Dried Cherries and Apricots.
Gelson's suggests pairing that with Sparkling White Wine, Zinfandel, or Malty Beers.
The store also has a Gourmet Cheese & Charcuterie Board for $135.99.
This board includes Rembrandt Aged Gouda, Spanish Manchego, Supreme Brie, Olli Calabrese Salami, Olli Genoa Salami, Bussetto Prosciutto, Mixed Italy Pitted Olives, Fig Cake, Marcona Almonds, Villars Swiss Chocolate, Fig Jam, Sour Cherry Jam, Strawberries, grapes, blackberries, and dried fruit.
That pairs well with Champagne, Sherry, Tempranillo, Beer: Brown Ales or Stouts.
Orders can be placed at www.gelsons.com/awardsnight now through March 10. The boards and wine/champagne can be picked up 3/11 and 3/12.
The specially-picked wines and champagnes include the Veuve Clicquot Brut Rosé ($75.99), Veuve Clicquot Non Vintage Brut ($69.99), Moet & Chandon Brut Imperial Champagne ($62.99), Caymus Napa Cabernet Sauvignon ($89.99) and The Prisoner Wine ($54.99).