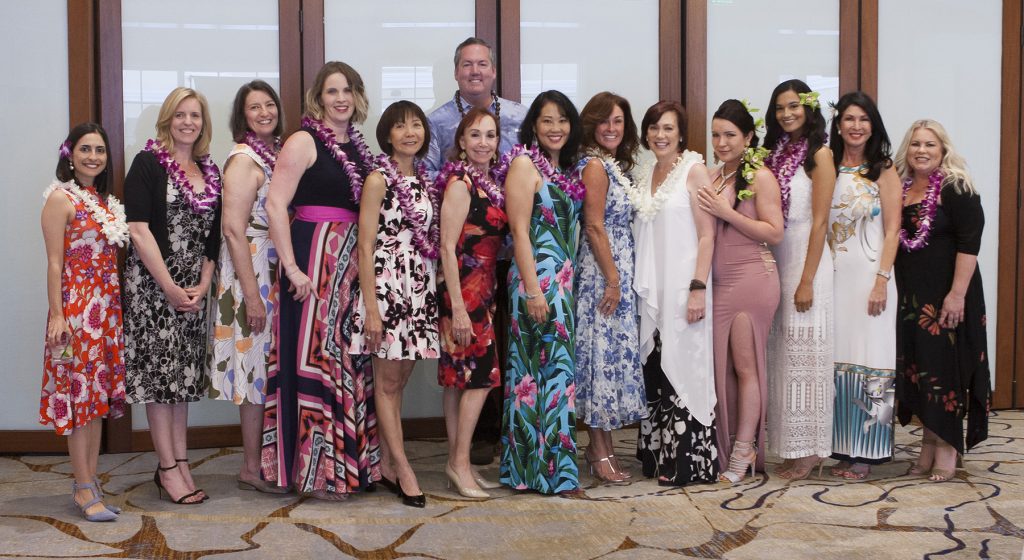 Human Options, an Orange County-based nonprofit dedicated to breaking the cycle of domestic violence, hosted their 2018 Serious Fun Gala on May 19 at the Balboa Bay Resort in Newport Beach.
The event brought together more than 325 influential community leaders who helped raise over $480,000 in funding for Human Options to continue their work to break the cycle of domestic violence, provide critical programs and services to victims.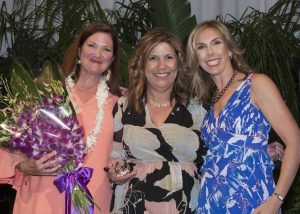 Human Options also honored longtime supporter Kate Duchene, CEO and president of RGP, with the 2018 DOVE Award for her dedication to breaking the cycle of domestic violence. As a committed and compassionate thought-leader and partner, Duchene has supported Human Options since 2001. During her time as board president, she challenged the organization to look beyond the shelter walls to provide increased prevention and community outreach. Her innovative thinking and influential leadership helped expand Human Options' community education program, now reaching over 20,000 individuals each year.
Guests experienced a Tahitian Nights-themed evening of warm breezes and tropical delights, while raising critical funds for Human Options' life-changing programs. The night kicked off with hosted cocktails, an opportunity drawing with three stunning prizes donated by Winston's Crown Jewelers, and a silent auction.
Festivities continued with captivating entertainment by the Muana Neui School of Polynesian Dance and an exciting live auction that featured a table reading with the cast of the hit television show "The Simpsons," and a thrilling day of racing at the Fontana Auto Speedway.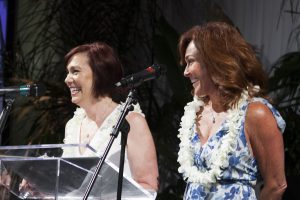 "When it comes to tackling the important issues facing our community, we rely on supporters like Kate, who showcase visionary leadership and innovation, which help further our mission achieving a world where domestic violence does not exist," said Maricela Rios-Faust, Chief Executive Officer. "We are so proud to honor Kate for her commitment to making our world a safer place for all."
Human Options is leading the way to break the cycle of domestic violence, reaching more than 20,000 community members who received education through their prevention programs. More than 500 individuals found a safe home at their emergency shelter and their teams have responded to more than 6,500 callers that contacted them for immediate crisis support, information and referrals through their 24-Hour hotline.
For further information about Human Options call (949) 737-5242, ext. 211 or visit humanoptions.org.